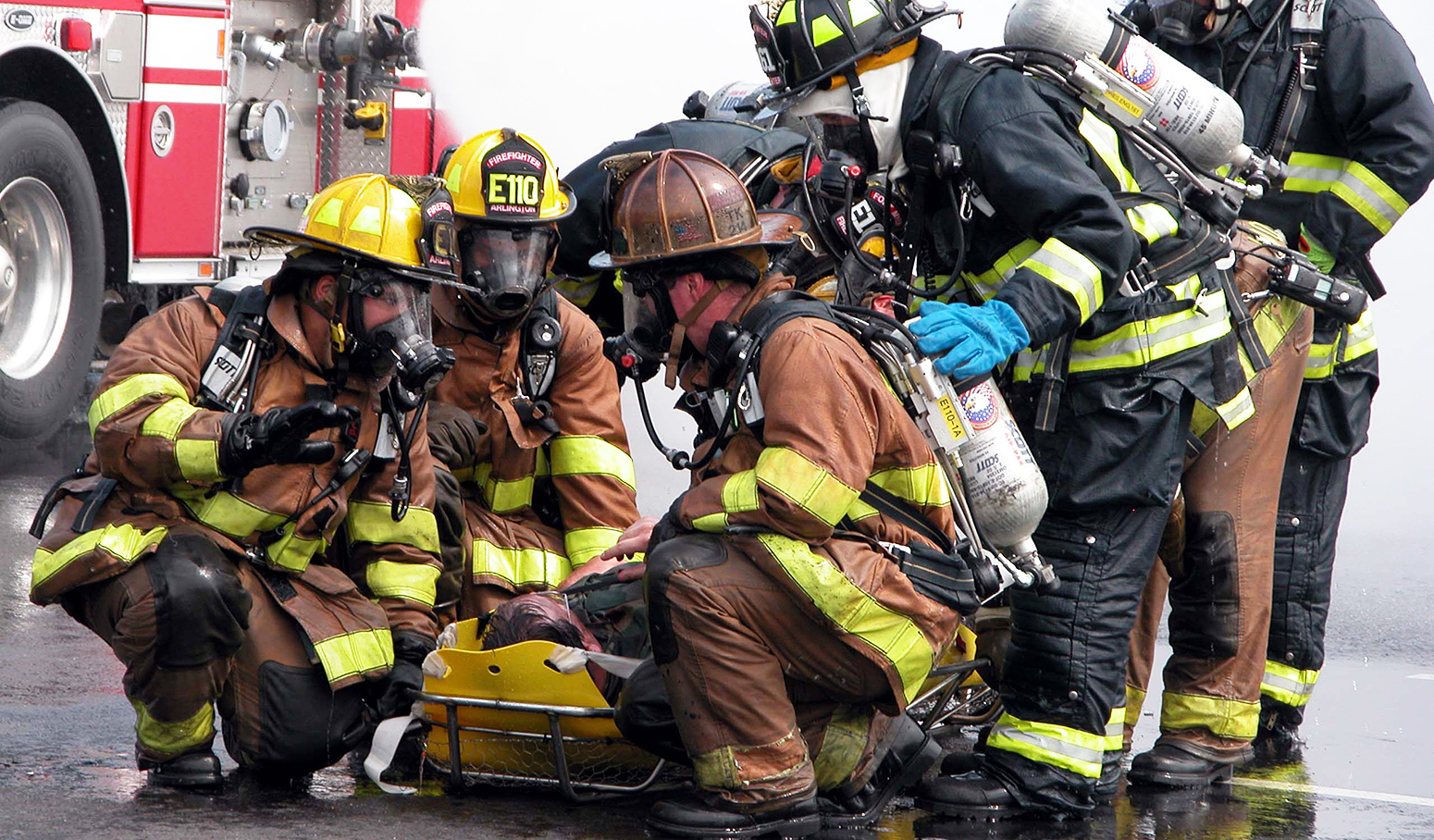 Mental health options pursued for responders dealing with trauma stress
Florida First Lady Casey DeSantis joined police, firefighters and other first responders Tuesday to begin efforts to address the sometimes crushing mental health issues emergency responders can face as a result of all the trauma and stress from their jobs.
DeSantis and Department of Law Enforcement Commissioner Rick Swearingen led meetings Tuesday to begin pursuing statewide practices to acknowledge and respond to what Swearingen called the "dirty little secret," stress-born mental health challenges that has first-responder suicides far outpacing line-of-duty deaths in Florida.
DeSantis, Swearingen and others ranging from Pasco County Sheriff Chris Nocco to Indian River County Fire Rescue Chaplain Dustin Hawkins, talked about developing peer intervention models and adopting some strategies being used locally for potential statewide implementation, such as Pasco County's family support counseling program. The first step is acceptance, they said.
There were no firm recommendations announced from Tuesday's talks, except for pledges to continue discussions and recognition of the problem.
"We want them to know that it's OK to not be OK," DeSantis said. "That if they need to seek help, we let them know that there are resources out there."
The first step, she and others said, was to start providing hope and healing to first responders who might be suffering from post traumatic stress disorder acquired after routinely witnessing horrible trauma through their jobs.
"No one can understand, unless you're in this first responder community … the things we see, the things we hear every day are unspeakable. And we're expected to put on our cape and be superhuman, and none of us are. We're all human beings," Swearingen said. "And those things weigh on us every day of our career. And that just compounds, year after year after year."
Hawkins talked about how average people might suffer five profound traumatic events in their lives, while first responders deal with them all the time, spending decades in what he called the trauma-stress continuum.
"What we've found is suicide has dominated the first responder field, far exceeded line of duty death. And we are just now starting to make the turn in minimum standards … to address that these are human beings that serve behind these badges," he said.
"When you immerse yourself in 30 years of the trauma-stress continuum you will not and cannot come away unscathed," Hawkins continued. "The solutions offered here by these amazing men and women today have ranged from faith-based hope and healing … to identifying that culturally-competent clinicians that speak our language… to peer support."
DeSantis said that in the meetings they talked about pursuing "meaningful solutions. And I really think that's important. When we do these listening sessions, it's not just about hearing ourselves talk. It's no just about what makes us feel good. At the end of the day, we're here because we want to make sure there is some meaning and some power and some resolution," she said.