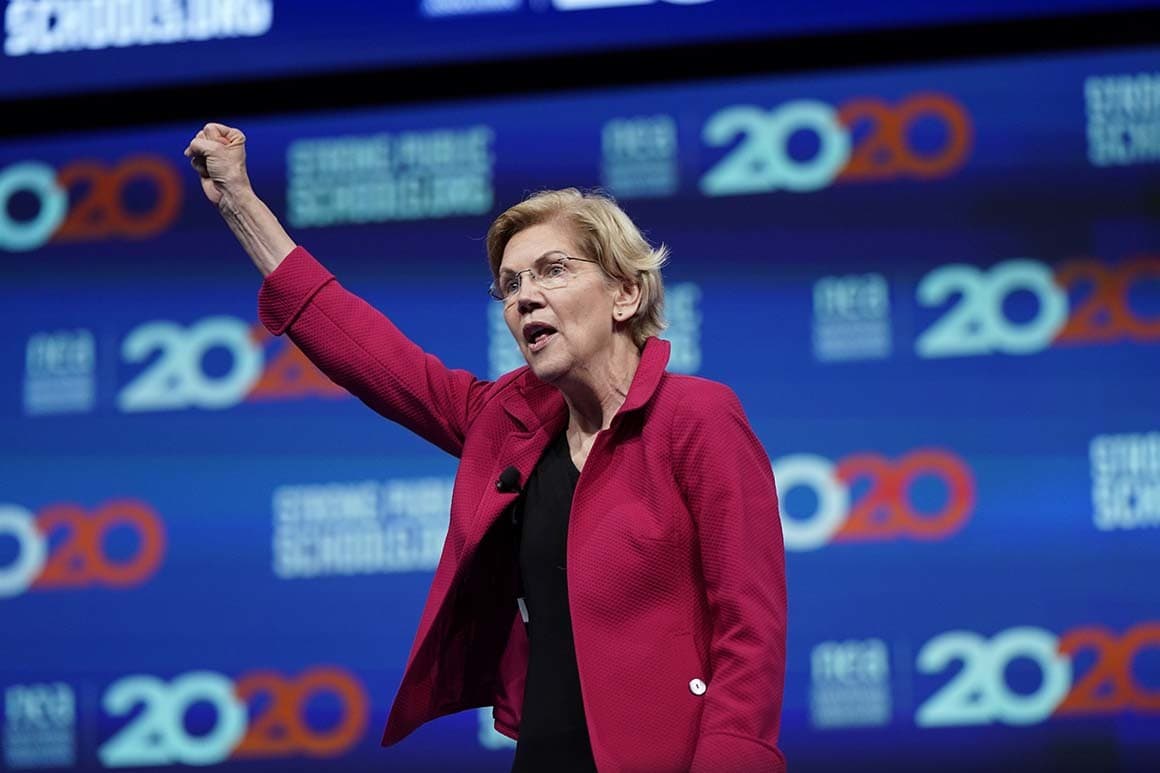 Veterans of Andrew Gillum, Chris King, Beto's O'Rourke, and Bernie Sanders campaigns
Democratic U.S. Sen. Elizabeth Warren's presidential campaign is announcing the hiring of a full team of Florida campaign staffers led by her Florida state director Kimberly Diaz Scott, the former lobbyist for the Florida Alliance of Planned Parenthood Affiliates.
Diaz Scott is joined by a team of nine strategists and organizing, data, mobilization, and training directors, giving Warren one of the most complete campaign operations in Florida.
Warren heads toward Florida's March 17 Democratic presidential primary not only with signs of momentum in early primary states but also with an early Sunshine State field operation already established in all 67 counties and now with a statewide staff or 10. And last month a Florida Politics Influencer Poll of political insiders found her to be a co-favorite, along with former Vice President Joe Biden, to win Florida.
"As the Warren campaign has demonstrated across the country, our team has prioritized investing early and recruiting staff who could help build an infrastructure with a presence in communities across Florida," Diaz Scott stated in a news release. "We are excited to announce our new senior staff who bring a diversity of backgrounds and experience, and will lead this movement to bring big, structural change to the Sunshine State."
Diaz Scott, also a former chief of staff to state Sen. Joe Abruzzo, came on board the Warren campaign in September. She also worked for U.S. Rep. Charlie Crist's 2014 campaign.
Among other hires being announced by the Warren campaign:
— Florida senior strategist will be Zach Learner. He served as deputy campaign manager for Andrew Gillum's 2018 gubernatorial campaign and before that as campaign manager for Chris King, who lost to Gillum in the 2018 Democratic primary. He also worked on Barack Obama's voter protection efforts in 2008 and 2012
— Florida organizing director will be Allie Brown. Before joining Warren's campaign, Brown worked with the Southern Alliance for Clean Energy, managing large grassroots campaigns focused on climate action across the region. She managed the Floridians for Solar Choice volunteer program that resulted in two ballot victories in 2016.
— Florida community organizing director will be Aida Mackic. She has worked for Service Employees International Union, Gillum's and King's campaigns and the 2016 presidential campaign of U.S. Sen. Bernie Sanders.
— Florida training director will be Devan Cheaves. She comes to the campaign from the ACLU of Florida, where she organized for criminal justice reform, including working on the successful Second Chances campaign in 2018.
— Florida mobilization director will be Jaime Lopez, previously director of state digital programs for former U.S. Rep. Beto's O'Rourke's presidential campaign. He also was deputy digital director for Hillary for America in Florida.
— Florida data director will be Joe Haas. He has worked on Democratic campaigns since 2008, recently working on the Sanders campaign in 2016 and on a collective bargaining campaign in Missouri in 2018.
— Another Florida organizing director will be Emily Frost. Another veteran of O'Rourke's campaign, she also has organized for St. Petersburg Mayor Rick Kriseman and U.S. Sen. Kristyn Sinema of Arizona.
— Florida deputy community organizing director will be Tomas Alcala, a former legislative aide to state Sen. Bobby Powell, Jr. He also worked on Gillum's campaign, including as deputy political director.
— Another deputy community organizing director will be Jasmen Rogers-Shaw. She has worked for years at the intersections of racial and gender justice, primarily advancing proactive legislation that centers black women and girls.