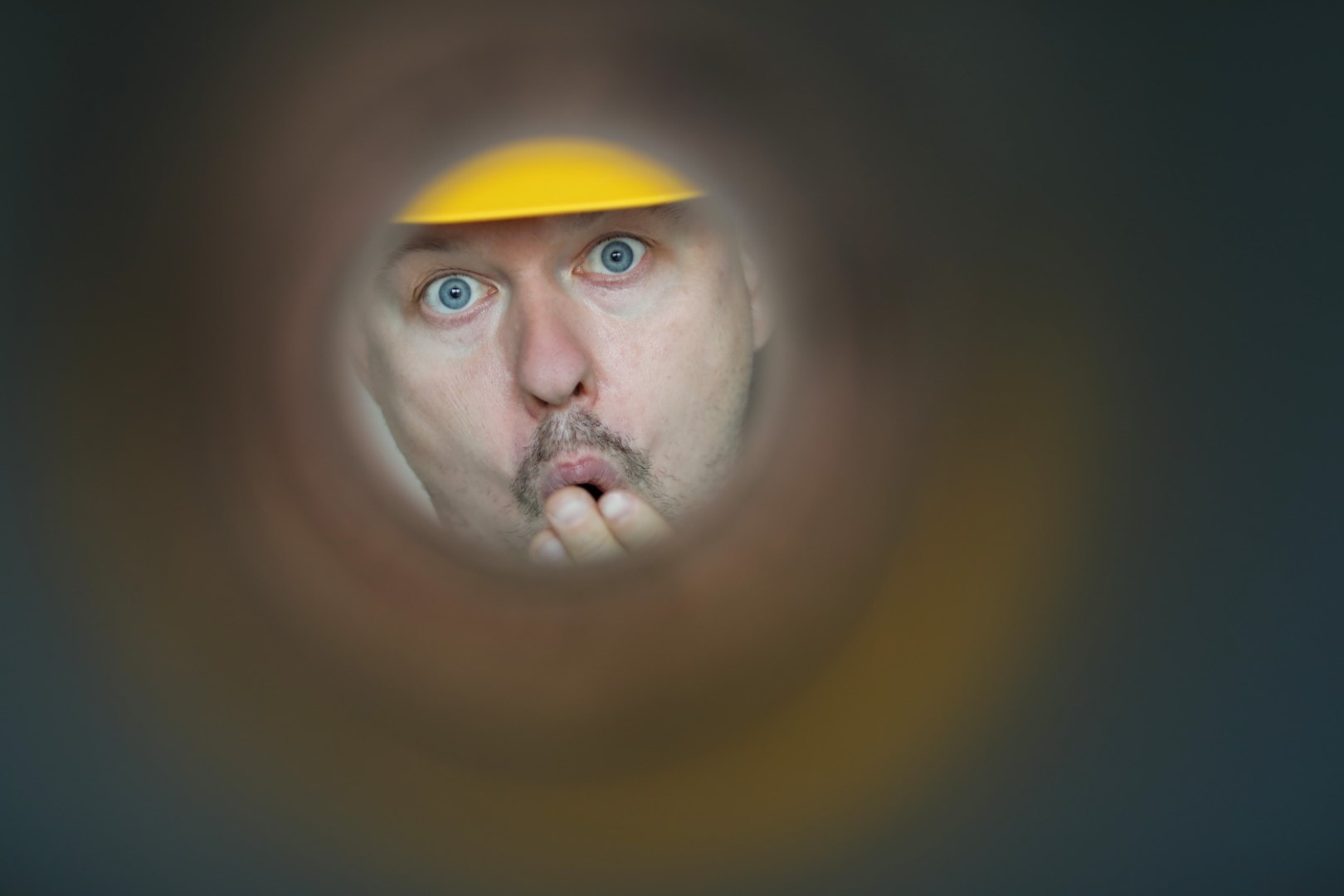 "I'll continue to help you, but stop threatening me. It's done."
Sh*t happens. But sometimes, sh*t doesn't happen. And when that happens, sh*t gets REAL.
Just ask Michelle Posey, the hairstylist/owner of Randazzle's Hair Company, which sits in a little sliver of a building at 113 W. College Ave. in downtown Tallahassee. And then ask Matt McHaffe, the builder-owner of GBGH Construction, who's renovating the building next door at 107 W. College Ave. Both are located behind the Governor's Club, well within the "golden" blocks of prime real estate near the Capitol complex.
As Posey tells it, the salon's toilet started overflowing on Thursday, Dec. 5. After a couple of plumber's visits, they discovered a plug of undetermined origin in the middle of the building next door. After rapid-fire phone calls between the property manager, the landlord — lobbyist Dave Ericks — and McHaffie, the contractor unrepentantly admitted to cutting the sewage line that ran under his construction project and plugged it with concrete. With her business shut down, she said he brushed her off with a dismissive "it is what it is."
Posey fought tears when she described how her life and livelihood had been upended, with her three hair stylist employees now working at other salons, unlikely to return to Randazzles.
McHaffie begs to differ, declaring he's not the Grinch in this story. He said he had no idea the salon's sewer line had been tapped into his sometime in the history of the 100-year-old building. And he never plugged up the line with concrete.
Instead, the original cast iron sewer pipe serving the building was abandoned and replaced with a new line without knowing about the line coming from the salon.
McHaffie makes his case at about volume nine and liberally drops the word that begins with "fire" and ends with "trucking."
"The idea that I knew about it is (fire trucking) bullsh*t and more importantly, is absolutely absurd," McHaffie declared, because such a tie-in would not even be a possibility in the recent past. "Hell no, I didn't know about it."
Once the magnitude of the problem was revealed, McHaffie and his crew started to dig a trench and lay a new sewer line that runs the entire 70-foot length of the salon.
The pair also have differing opinions on when the repairs and renovations will be complete — and Randazzles will be back in business. As she contemplates her salon, torn up and covered in a thick layer of concrete dust, Posey thinks it will be another couple weeks at least, ruining her lucrative holiday season. McHaffie said his team, who have worked 15- and 18- hour days this week, can have her "completely cleaned up and back in business by Monday morning."
McHaffie is aggrieved because Posey trash-talks him and his business even as he's attempting to help her out.
"I'll continue to help you, but stop threatening me. It's done. Stop spitting on me while I'm digging your (fire trucking) trench," he said. (For clarity, her spitting was figurative, while his trench-digging was quite literal.)
Randazzles has operated in the same location for 33 years. Posey has worked there since 1998 and purchased the business in 2008. Because of its convenient location, many of its clients have included lobbyists, attorneys, judges and others active in the process.
"Session is like our second Christmas," she said.
McHaffie said after a $1.5 million renovation, his building would house about 8,000 square feet of retail/office space. The building has had a high profile in recent years. It was once home to the oft-photographed Tallahassee postcard mural, which the construction company has preserved and gifted to the local arts council. In April 2014, the body of a missing Florida State University student was found inside the boarded-up building, where he had apparently fallen and died 2 ½ months earlier.