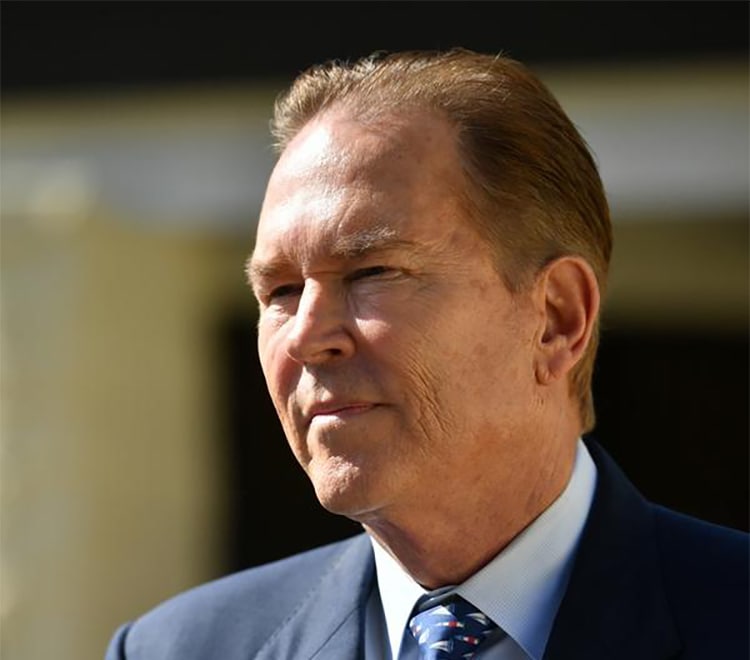 He filed the Fentanyl Sanctions Act earlier this year.
As the House authorized its National Defense budget, members also approved a proposal to fight the import of opioids.
Those provisions of the National Defense Authorization Act were originally included in a bill filed by U.S. Rep. Vern Buchanan. Buchanan and Massachusetts Democrat Seth Moulton introduced the Fentanyl Sanctions Act earlier this year.
The $738-billion authorization act was approved Wednesday, according to The New York Times.
"For too long, fentanyl and other opioids have continued to wreak havoc on communities in Florida and across the country," the Sarasota Republican said. "We need to hold Beijing accountable for any lack of progress controlling the fentanyl freely flowing out of their country."
China has been the source of an abundance of the deadly drugs, according to Moulton.
"Fentanyl has become the leading illegal drug in the opioid crisis in our country, and it's time we attack the source," Moulton said.
"While China's ban on producing fentanyl is a promising start, Congress should hold China to its word. This bill will target the fentanyl producers worldwide who profit from the overdose deaths happening in communities across our country, including Massachusetts where fentanyl is the leading cause of opioid-overdose deaths. Congress must act quickly."
The language from Buchanan's bill would impose economic penalties on Chinese drug manufacturers knowingly shipping synthetic drugs into the U.S. through traffickers and other criminal syndicates.
Last month, Buchanan called on U.S. Rep. Adam Smith, chair of the House Armed Services Committee, and U.S. Sen. James Inhofe, who chairs the committee in the Senate, to include his bill in the authorization act.
At the time, Manatee County, which makes up the bulk of Florida's 16th Congressional District, had seen 601 drug overdoses and 61 deaths between January and October. Sarasota County, also part of his district, saw 78 deaths in the same time, a 20 percent spike from the prior year.
Nationwide, drug deaths tied to fentanyl and other opioids leapt more than 1,000%, according to the Centers for Disease Control and Prevention.
"This is a frightening development considering that just a few years ago the number of overdoses was declining," Buchanan said.
Buchanan also co-chaired a Florida Congressional Delegation meeting earlier this year to discuss the impact of the opioid crisis on Florida. And in September, Buchanan announced $69 million in grants to fight the crisis.