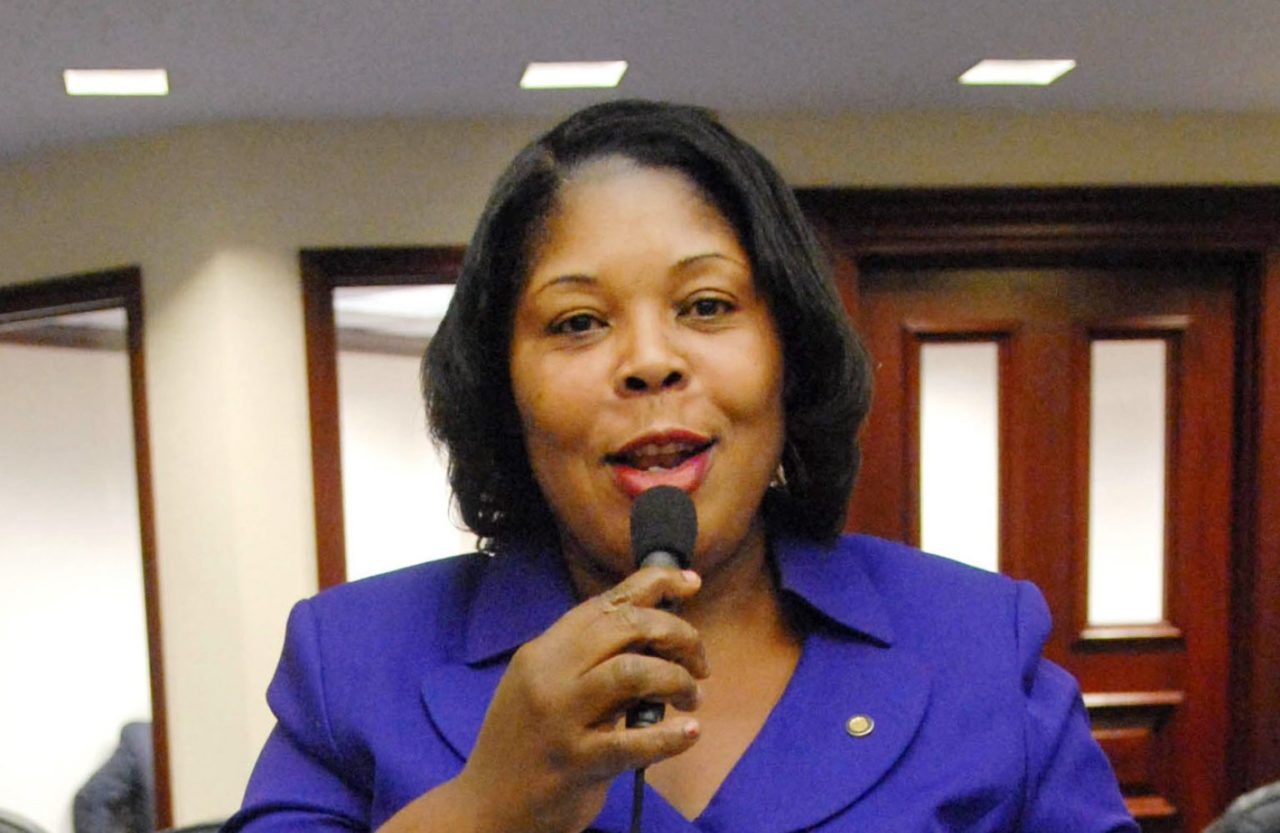 That campaign manager, Nacivre Charles, has previous legal problems of his own.
A lawsuit filed against former state Sen. Daphne Campbell by her ex-campaign manager could be heading to a jury trial soon. But that campaign manager has previous legal problems of his own.
The 2018 lawsuit was filed in the 11th Judicial Circuit in Miami-Dade County by Nacivre Charles, who worked as Campbell's campaign manager during her 2016 campaign for Senate District 38. Charles alleges Campbell failed to pay him for his duties in full.
Court documents show the case has been ordered to a Feb. 2020 jury trial. In the interim, the parties have been assigned a mediator to attempt to work out the dispute.
Florida Politics reached out to Campbell for a response to the lawsuit. During the talk, she lobbed accusations of racism against those seeking to give coverage to the court documents, which are readily available to the public.
"I don't have no comment on anything. And don't start no foolishness, okay?" Campbell said, before commenting further.
"Why are you guys attacking a Haitian woman? Why is it only the Haitian woman you are attacking? Because you guys have a problem with Haitians?"
Attached to Charles' lawsuit is a contract — which appears to be signed by Charles and Campbell — where Charles agreed to "perform as campaign manager to run and strategize duties" in exchange for payment of $25,000.
According to the complaint, Charles was only paid $6,500 of that total.
"From the date the Campaign Manager Contract was executed through Sen. Campbell's successful election to the Florida State Senate on November 6, 2016, Charles performed duties at the behest of Campbell including but not limited to: being responsible for the campaign's day-to day operations, staffing and scheduling canvassers, working on early voting locations, staffing the campaign for Election Day, coordinating payments to field staff, making cash payments to staff, making transportation arrangements and other general campaign manager duties," the complaint reads.
"Following several informal requests for payment, on January 2, 2018, Charles caused to be sent a formal demand for payment, which has not been met."
During the 2018 contest, Charles went on to work for Campbell's opponent, Jason Pizzo. Pizzo defeated Campbell in the Democratic primary and now represents SD 38.
The lawsuit was filed after Charles began work on Pizzo's campaign.
Charles is alleging two counts including breach of contract and quantum meruit — a legal theory that imputes a contract onto parties due to their actions when no such enforceable arrangement exists.
The plaintiff is requesting for Campbell to pay him in full, as well as cover any court costs and pre-judgment interest.
Campbell has denied all relevant allegations, according to documents filed with the Circuit Court. And in her talk with Florida Politics, she also denied ever even hiring Charles to begin with.
"You don't see that's politics?" Campbell said of the lawsuit. "He wasn't even my campaign manager. That guy wasn't my manager. I never had no manager, okay?"
But that's directly disputed by Campbell's own 2016 campaign reports. Those filings with the Division of Elections show nine separate payments totaling $9,268 to Charles. In all of those payments, Charles is listed as "managing campaign," "managing campaign activities" or "campaign manager."
Another four payments totaling $1,650 were made to Charles where he is listed as a "campaign worker."
It's unclear whether all of those payments were made pursuant to the $25,000 contract Charles alleges the parties agreed to. If so, Campbell would owe less than the $18,500 alleged by Charles.
Campbell was consistently combative when asked about the specifics of the lawsuit.
"A lawsuit is a crime?" Campbell asked. "I wanna ask you, is this a crime?"
When informed that a civil lawsuit is a separate legal proceeding than a criminal case, Campbell seemed to brush aside that being sued in civil court is abnormal. "Don't you have a civil lawsuit all the time?" she asked.
This reporter has never been sued in civil court.
It's worth nothing that Charles has a criminal history of his own. Prior to being hired by Campbell's team, he was arrested due to campaign violations stemming from his involvement in former North Miami Mayor Lucie Tondreau's 2013 race.
From a Miami Herald report on those allegations: "According to the arrest warrant, Charles approved $12,000 in withdrawals from Tondreau's campaign account days after she won her runoff election in 2013. That's well above the $500 limit. The withdrawals had Charles' name on them, according to police documents."
Those charges led to a probation sentence for Charles. But he was still brought on by the Campbell campaign to held with her 2016 Senate bid.
During that North Miami race, Charles also faced allegations of requesting absentee ballots on behalf of voters by presenting himself as an Elections Department employee. He never faced charges for those incidents, however.
Campbell is now one of six people competing for the Senate District 35 seat in 2020. The former state Senator is battling former firefighter Wilbur Harbin, Miami Gardens City Councilman Erhabor Ighodaro, state Rep. Shevrin Jones and former state Rep. Cynthia Stafford for the Democratic nomination.
Serial candidate Josue Larose has also registered to run as a Republican.
Campbell closed the conversation by voicing her confidence as the case — and her election — moves forward.
"If God is for you, who could be against you?" Campbell asked.
"I have God on my side because God would never leave me, not forsake me. That's all I have to tell you. Thank you, may God bless you, and have a blessed weekend. Bye."