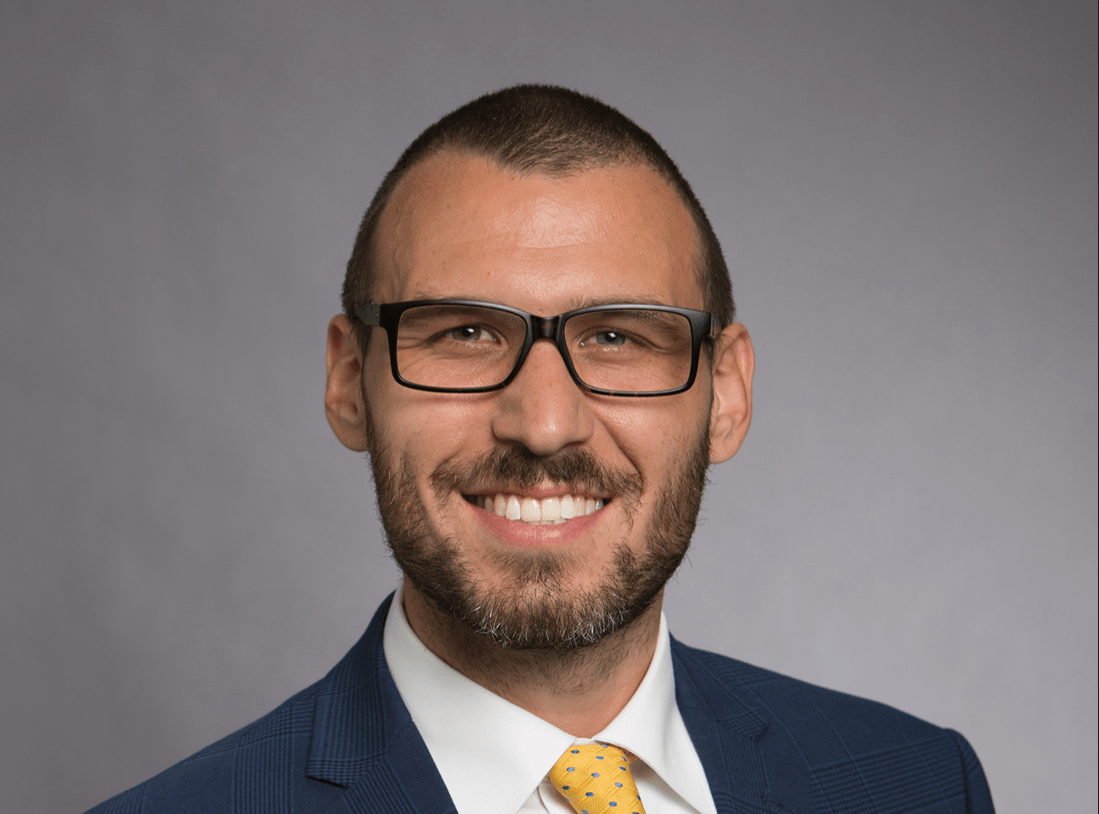 Challenger says Fischer tool of "special interests," no friend to home rule.
Just as was the case in 2018, Duval Democrats continue to challenge for historically safe Republican state House seats.
Last week, Ben Marcus opened a campaign account to run in House District 16, a Republican-leaning seat on Jacksonville's Southside.
Marcus, a consultant who also briefly interned for a congressman in D.C., will square up against Rep. Jason Fischer.
Marcus described Fischer's backing of a mayor-appointed school board, a proposal since modified, as the "straw that broke the camel's back" in terms of his deciding to run.
Fischer's proposal was modified after resistance, and has now evolved into a local bill asking for a referendum on an elected school superintendent.
However, that proposal was emblematic of a larger problem.
"People are sick of their legislators inserting themselves into homerule conversations across the board," Marcus said.
"I believe that state legislators' primary role is to support their constituents and local elected bodies. It's clear that some legislators, my opponent included, seem to put ambition and ideological purity ahead of that," Marcus added.
"I will be focused on the district and will work hard every day to connect with people from all walks of life. I ant to invest in our public institutions and assets, protect people's private property, ensure new development doesn't impact the availability of clean water, and work to expose efforts by the state Legislature to undermine local decision makers and voters," Marcus added.
Marcus vows to "talk to ALL voters in the district, including those my opponent thinks he has in the bag."
"We will invite them to opportunities to get their hands dirty in the policy making process and demonstrate the worth of a constituent-focused state representatives," he added.
Fischer is a well-funded incumbent who has been fundraising aggressively before the beginning of Session.
Fischer's Conservative Solutions for Jacksonville committee topped $108,000 on hand after a $35,000 haul in November, including checks from Comcast, the GEO Group and Ygrene Energy.
Fischer added another $14,000 to his campaign account in November, though with $13,000+ in expenses, mostly consulting fees/retainers. He has roughly $64,000 in so-called hard money.
Marcus vows to do things differently.
"We will be completely transparent in our fundraising and hold community conversations all over the district with voters of all stripes. It's far too normative at this point for politicians to have political committees," Marcus said, "which I believe subvert campaign finance law and take massive amounts of money from special interests."
"My opponent is a prime example of this behavior," Marcus added. "I will NEVER have a political committee nor take money from them, businesses, or PACs. It will be a harder road fundraising, but is the right thing to do."
"As an alumni of AmeriCorps programs who took an oath to protect and defend the Constitution and as a practicing Jew I believe ethics and value are absolutely central to leading a good life."
Marcus is working with "fundraising consultants." An "aggressive fundraising target and schedule is set," and all parties expect to "be able to raise all the resources necessary to stage a fully built out campaign."
HD 16 has a strong GOP plurality: of its 120,186 registered voters, over 55,000 are Republican registrants.
Fischer defeated, by 17 points, a general election opponent in 2018. Democrat Ken Organes was outraised and could not get traction against the established incumbent.
However, Marcus notes that Organes "did a great job connecting with voters who had never really been contacted before and we will build on that."
Marcus is the second Democrat to file a challenge to a House Republican in Duval.
HD 15 Republican Wyman Duggan drew a challenge from Democrat Tammyette Thomas, and the neophyte candidate's long odds are getting longer, if November campaign finance reports are any indication.
Duggan's picked up his fundraising pace, with a $35,000 November haul between his campaign account and his political committee.
Duggan's Citizens for Building Florida's Future raised $18,000 of that sum, highlighted by a $10,000 donation from the political committee of Rep. Daniel Perez.
Perez will be Speaker in 2024-26, and he wants Duggan around.
Duggan, a lawyer/lobbyist by trade, brought in $17,000 to his campaign account also.
He has $107,000 cash on hand. His opponent has yet to raise any money.
Fischer and Duggan are strong allies of Jacksonville Mayor Lenny Curry, and expect that machine to engage as well at some point.