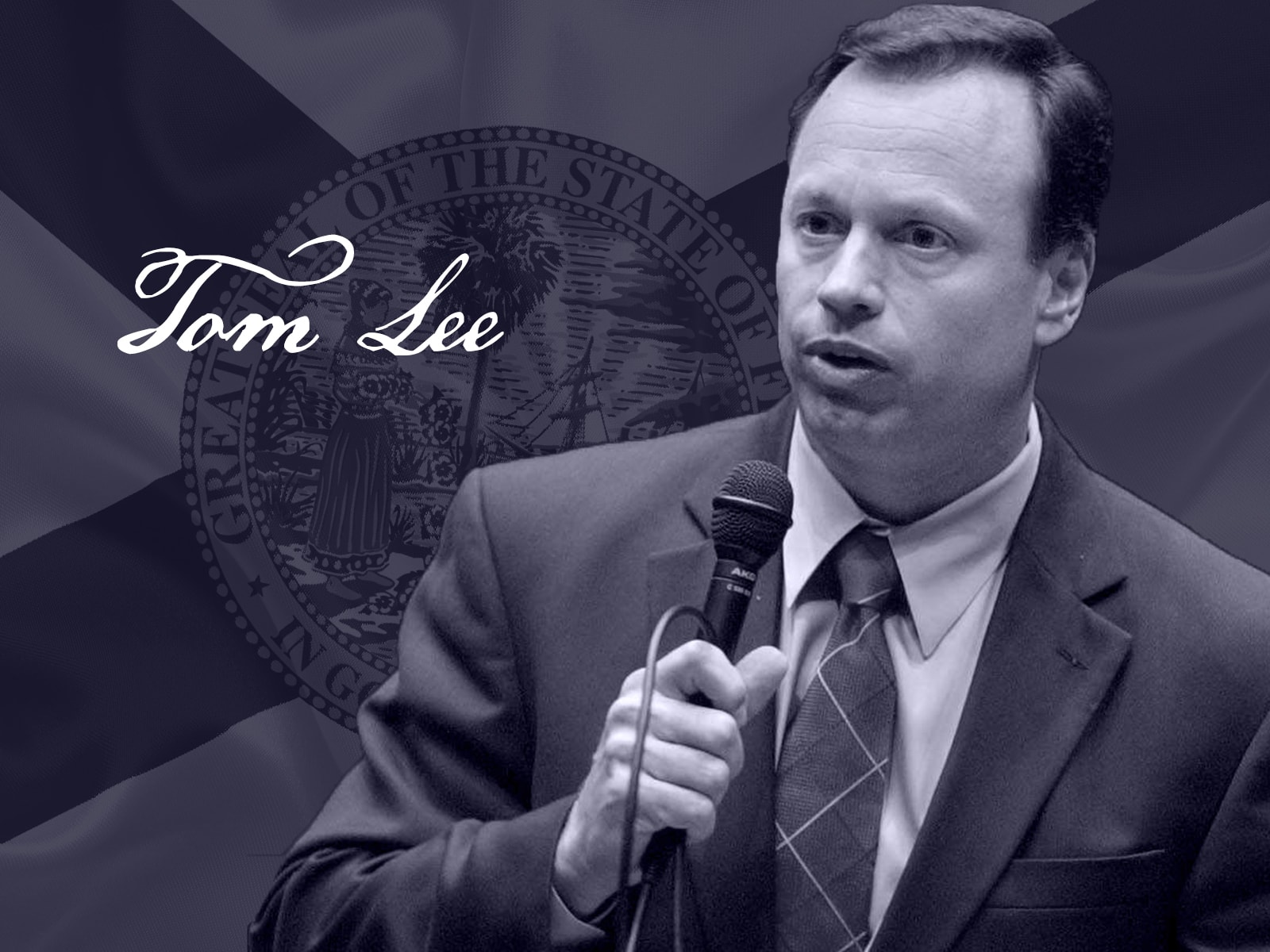 From greyhound racing to gift bans, Lee has left a mark on Florida politics.
Sen. Tom Lee is an easy pick for one of Florida's top politicians of the decade. He's a former Senate President, served on the Constitution Revision Commission that determines what voters can decide to change in the constitution every 20 years, and his wife is the current Secretary of State.
Lee also filed the greyhound racing ban legislation that voters ultimately approved at the ballot box.
But Lee's most lasting legacy will likely be his work on lobbyist reforms in 2006 that, for good or bad, reshaped the way lobbyists do business in Tallahassee.
Lee's push for the zero-tolerance gift ban was well-intentioned. It came after reports of rampant misuse of gifts from special interests and lobbyists, including hunting trips, fancy dinners, and even vacations abroad. 
Lee, annoyed with the lack of transparency, was integral in passing legislation that bars lawmakers from accepting any gifts at all.
But the law has since proven inconsequential to buying influence in Tallahassee as special interest groups exploit loopholes to funnel contributions to lawmakers through their respective political parties, a loophole Lee himself has reportedly taken advantage of through party reimbursements. 
Instead, day to day meetings between lawmakers and lobbyists have been awkward affairs in which elected officials can't so much as accept a bottle of water or cup of coffee during a meeting.
In 2013, seven years after the ban he pushed for took effect, Lee himself unsuccessfully attempted to roll the ban back for two years.
While the gift ban has plenty of critics, there are also plenty who appreciate his work on the issue.
"I think Tom had one of the biggest wins with passage of the gift ban," said Gus Corbella, senior director of government law and policy for the Greenberg Traurig firm in Tallahassee. "It really changed how business is done in Tallahassee."
Corbella said Lee's importance in the Florida Legislature goes beyond his policy wins, though. Lee served in the Senate for a decade from 1996 until 2006 and has been serving again since 2012.
"We tend to lose a lot of history and tradition and institutional memory because of term limits," Corbella said.
The revolving door created in the Legislature by term limits, Corbella explained, means a lot of members don't have a long enough history to understand the ins and outs of state politics and the legislative process.
Lee's long service transcends that and serves, as Corbella sees it, as a way to mentor newer members.
Ron Pierce, a Florida lobbyist, praised Lee's work on public policy.
"Serving his second tour in the Florida Senate, Senator Tom Lee continues to have a tremendous impact on public policy in Florida. From transportation to education to insurance, you can find his fingerprints on many of the major policy issues that was passed over the past decade.  Never afraid of a fight and never afraid to be the lone voice on an issue, he is driven by what he feels is right and driven by his profound respect for the process and the members in that process" Pierce said.
Lee's passion in elected office can often be taken as a bit much, but that passion is also part of what makes him stand out.
"When the Senator takes the microphone, there will be thoughtful discourse. Sometimes it's called 'Tomtificating,' and sure, he can go overboard, often to his colleagues' chagrin. But Tom Lee is at his best in fighting for what he believes to be the right path in policy, especially when he knows he is going to lose the battle, for he does think often of the greater war," said GOP political consultant David Johnson.