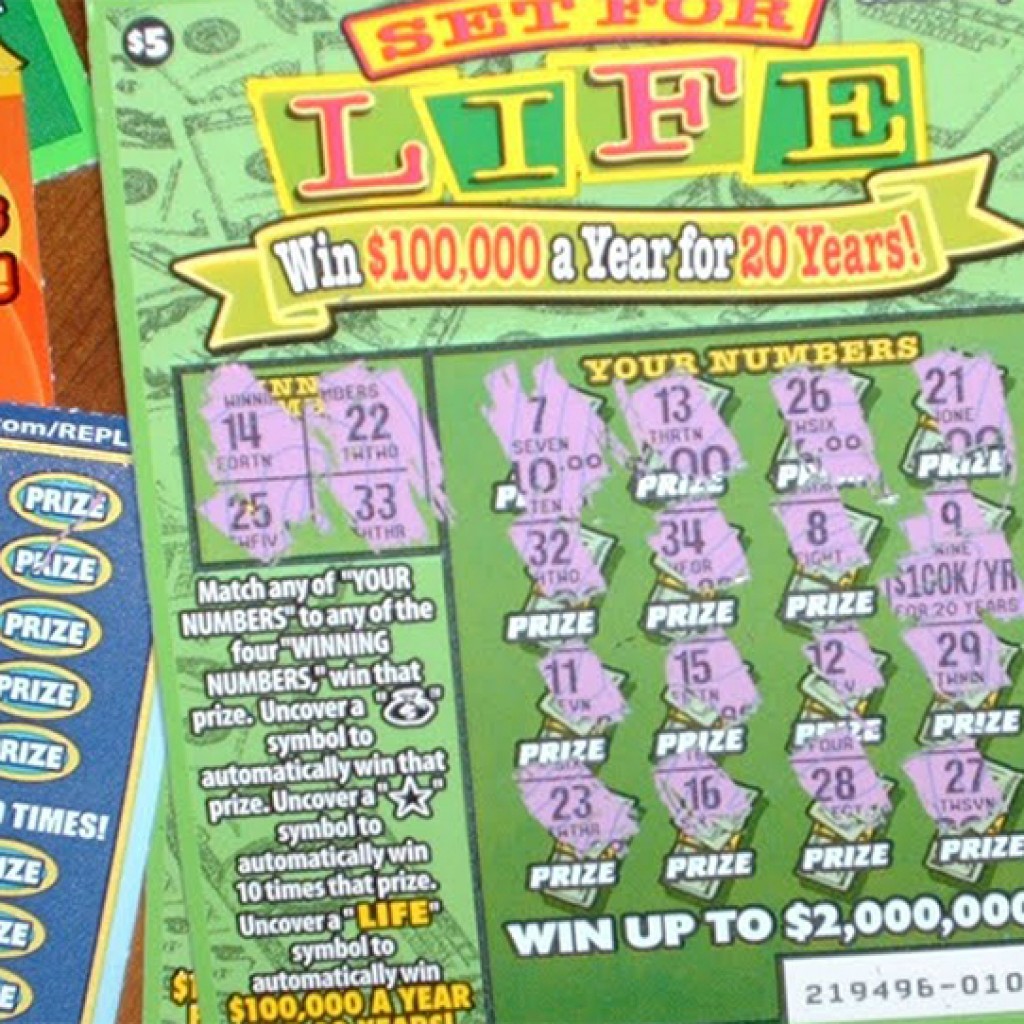 Lawmaker wants 'Play Responsibly' labels on every ticket sold.
State Rep. Will Robinson will roll the dice again with legislation seeking warning labels on lottery tickets.
The Bradenton Republican filed a fresh bill (HB 991) that would regulate a number of gaming efforts at the Florida Lottery. Most notable remains labeling, which was included in legislation vetoed this year by Gov. Ron DeSantis and in a prior bill vetoed in 2017 by then-Gov. Rick Scott.
This iteration of the bill calls for a simple, two-word message: "Play Responsibly."
"Frankly, that's a message already widely used by the Lottery, but it codifies the message in statute," Robinson said.
Of course, Lottery officials last year made clear the problem wasn't necessarily the words but the real estate on tickets. Under Robinson's bill this year, the phrase must be on a label that covers at least 5 percent of the ticket. Similarly, any marketing and advertisement for the lottery must devote the same amount of space. Broadcast and radio spots must include the words at the end of their messaging.
The argument over the legislation will likely take clearer shape once state estimators put a price on labeling practices. Last year, they figured labels would mean a $235 million loss for the Educational Enhance Trust Fund, which is funded by lottery sales.
Robinson always figured that estimate high, but believes the more modest messaging will allay fears.
But he also hopes lawmakers give a chance to other provisions of the bill, some of which were quickly stripped by the Senate last Session.
Those include restrictions on electronic ticket sales, which have brought a bounty in sales to other states.
And Robinson this year also included language that would expressly prohibit the sale of tickets that pay winnings based on professional sporting events. That would stop the state from theoretically establishing a sanctioned method of betting on games.
"To me, it's a policy decision as to whether we should expand gambling in Florida," he said. "I personally believe we should not."
There's reasons the state heavily regulates the Lottery, Robinson said. Otherwise, the state could start any number of enterprises from online Blackjack to bets on races, all sanctioned and implemented by the state.
Robinson's bill won't have any impact on other forms of legal gambling taking place in Florida. He does not expect the legislation, for example, to have any impact on ongoing negotiations for a new Seminole Compact. Notably, Robinson does serve on the Gaming Control Subcommittee and will closely follow those talks.
"There are folks who may want to expand in other areas, and I will leave debate that for another time," Robinson said. "But this is about the Lottery and whether it should be a vehicle for expanding gambling enterprises."