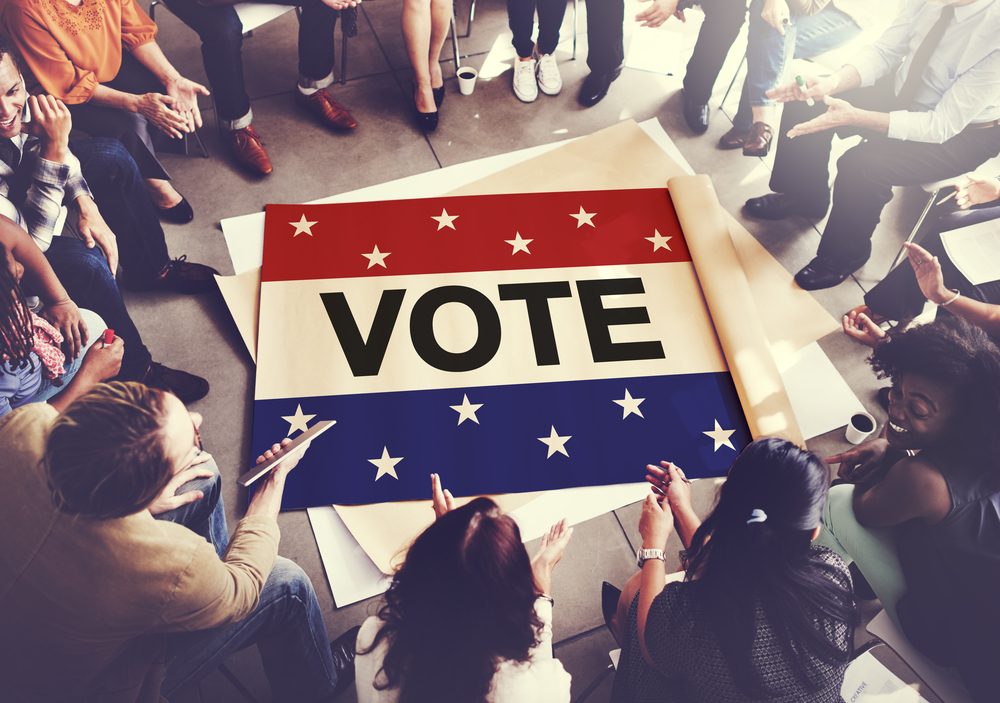 We believe 2020 is a vital year.
It has been a little more than a year since the passage of Amendment 4, which ended a 150-year-old lifetime voting ban for 1.4 million Florida citizens with past felony convictions. Amendment 4 represented the largest expansion of American democracy in 50 years. Since its passage, tens of thousands of people with past convictions have registered to vote across the state.
During last year's Session, we first began to see the rising potential of Florida's returning citizen community. Where they had once been non-voters, they were suddenly voters, voters eager and excited to be heard at the ballot box. Seeds of this new voice in our state were planted in committee rooms and around the capital as the legislature debated the implementation of Amendment 4, reducing barriers to employment for people with past felony convictions and raising the threshold for what it means to commit certain felonies in our state. While we did not get everything we wanted last Session, we saw the positive impact that happens when those closest to the problem are able to be a part of the solution.
This year's Legislative Session will see increased involvement in the policymaking process by Florida's returning citizen community. Our hope is that this Session will be a time when we work together to build a stronger democracy and a more just criminal justice system. We are committed to continuing to embrace the spirit of our Amendment 4 campaign, which placed people at the apex of our discussions and advocacy; the same spirit in which love was the guiding force that brought over 5.1 million voters from all walks of life and political persuasions to stand up for forgiveness, redemption and restoration.
Amendment 4 received the majority of votes in every House district in Florida because voters in each of those districts had a loved one that deserved a "second chance." Voters throughout Florida understood that giving someone a "second chance" also meant giving our communities the opportunity to be great. When returning citizens are given the opportunity to vote, to work and to have housing, every Floridian benefits. When returning citizens are given the opportunity to shoulder their fair share of taxes, build a business, buy a home and contribute to our economy, Florida will thrive even more.
This vision for a better Florida is why we are looking forward to working with elected officials from across the state who are willing to fight for the long term needs of returning citizens more than the short-term pull of partisan politics. We are excited to continue working with state legislators from both sides of the aisle who understand that building a stronger democracy, enacting criminal justice reform and removing barriers to successful reentry help create a Florida we can be proud of.
It is in this spirit that we look forward to working with the Governor and the full Clemency Board on clemency reforms that positively impact the real lives of people looking to move forward in their lives. Similarly, there are reform bills in the legislature that are consistently mentioned by Florida's returning citizen community as important priorities. These include:
— Second chance hiring reform that includes removing barriers to employment for returning citizens, so more people have access to jobs and employers can fill needed positions
— Sentencing reforms for certain drug charges and youthful offenders, as well as those that will allow people to earn an earlier release date by taking part in a personal development program and/or job training service. Data from similar reforms in other states shows that these type of changes will reduce Florida's dramatic increase in prison costs while also improving public safety.
— Reform of Florida's seal and expungement process, so a person's history can be viewed in proper context by employers, schools, financial institutions, etc.
— Reform of Florida's practice of suspending driver's licenses for unpaid fines and fees, which will allow more people to drive to work, take children to school, etc.
— Reform of Florida's voter registration forms and processes to avoid the creation of a returning citizen registry, strengthen the voting process and create a more vibrant democracy.
We believe 2020 is a vital year. We also believe there is not a better advocate for democracy and civic engagement than someone who lost their right to vote, and had it restored. In the last year, since the passage of Amendment 4, we have been blessed to see that dynamic play out in families and communities all across the state, and look forward to seeing it continue in Tallahassee during the upcoming Legislative Session.
Our Vote, Our Voice, Our Time!
___
Desmond Meade is the Executive Director and Neil Volz is the Deputy Director of the Florida Rights Restoration Coalition.