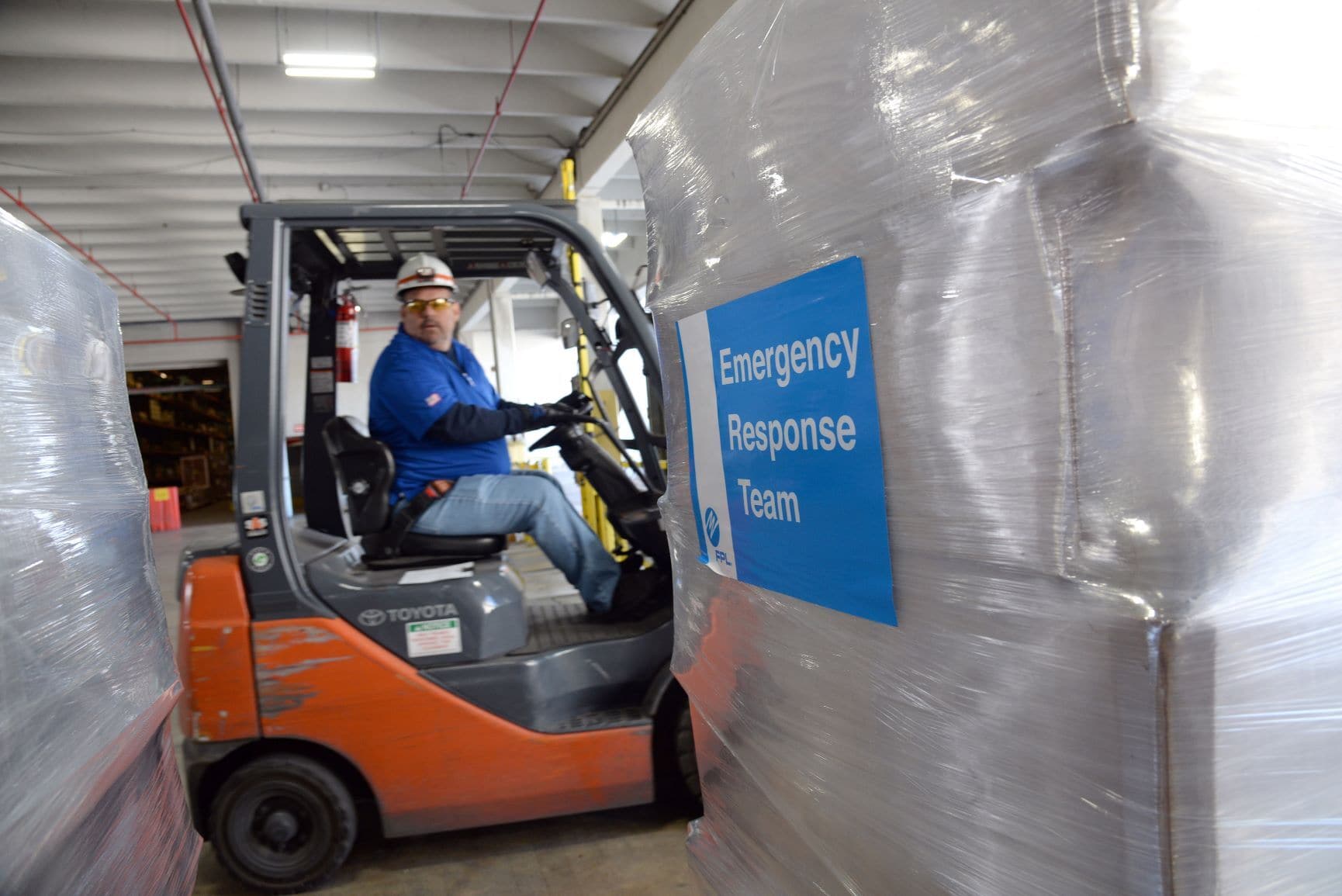 500 power line switches are on the way.
It's been months since Hurricane Dorian devastated the Bahamas, but Florida Power & Light Company is still helping the island nation recover from the Category 5 storm.
The utility company's efforts have seen tons of vital equipment head to Bahamas Power and Light Company, free of charge. On Wednesday the company said its next shipment will depart from the Port of Palm Beach shortly.
On board: 500 power line switches.
FPL said the switches were considered surplus because the company has since started using a different type of switch on its lines. The unused switches will prove useful for the power grid in the Bahamas, however.
"In the aftermath of a natural disaster, we know how important it is for all of us to come together and help our neighbors in their greatest time of need," said Jason Mills, FPL inventory supervisor. "As we have done after other storms, we always stand at the ready to provide assistance whenever and wherever it is needed."
In October, FPL donated nearly $365,000 to the Red Cross for Bahamas relief through the company's charitable foundation and matched employee contributions. FPL also sent 500,000 bottles of water to the Bahamas in September.
As Dorian moved through the Atlantic, FPL — like most of the state — was preparing for a direct hit. FPL has about 5 million customer accounts in Florida and around 4 million customers were in the path of Hurricane Dorian.
The storm ended up drifting east, sparing the state. The hurricane still caused outages for about 160,000 customers. On average, FPL got the lights back on within an hour — and no customers went without power for more than a day.