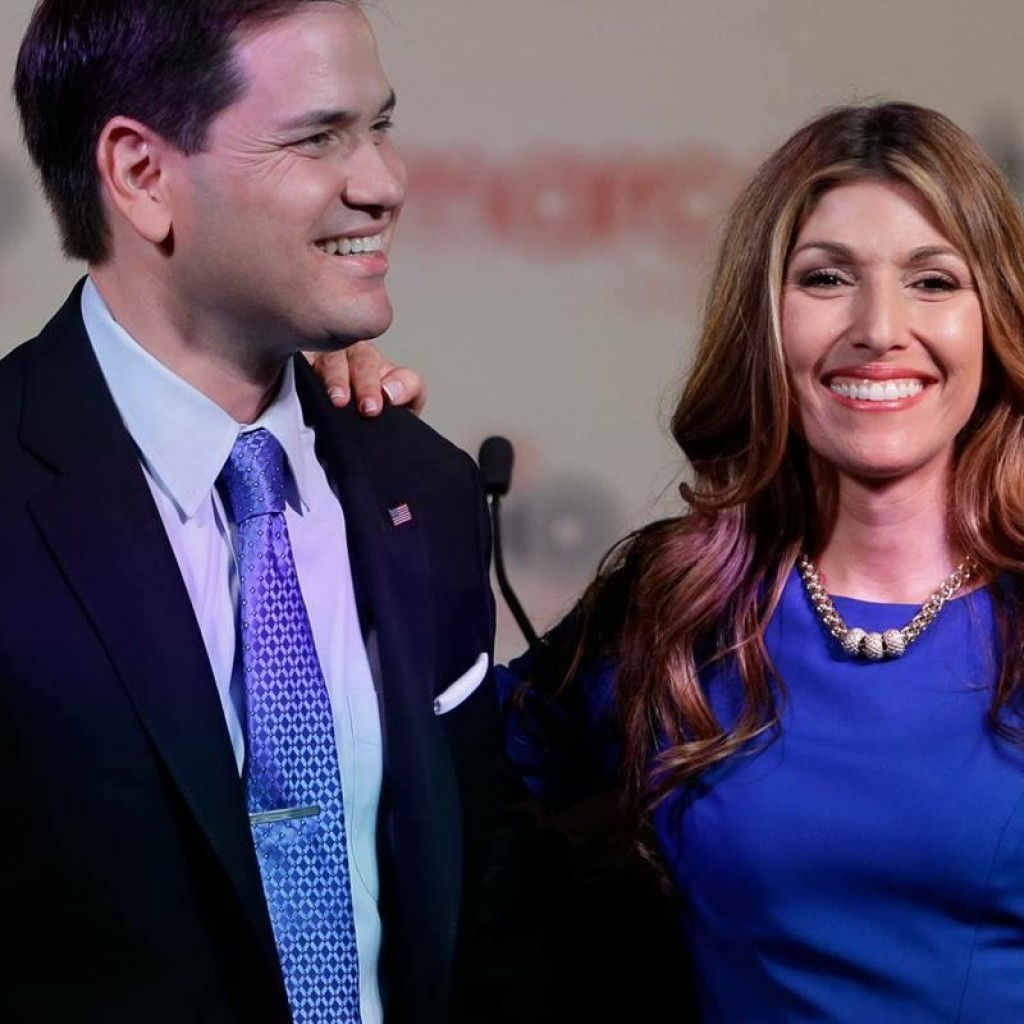 Rubio was appointed Friday to the Statewide Council on Human Trafficking.
The wife of Florida's senior U.S. Senator will lend key experience to state government.
The Statewide Council on Human Trafficking appointed Jeanette Rubio Friday.
Rubio, who lives in Miami, professionally serves as the president of JDR Consulting, Inc., which helps non-profits get grants.
Rubio serves on the board of directors for the Agape Network, a non-profit organization that specializes in comprehensive healthcare.
Her bio on that website speaks to the Rubios' commitment to fighting the problem.
"After learning about the human trafficking crisis in South Florida, Jeanette partnered with several community organizations to help victims of trafficking. Her passion inspired Senator Marco Rubio to make the issue a priority in the Senate. Together, they have helped raise awareness of human trafficking and supported local organizations such as AGAPE that work tirelessly to help victims," the bio reads.
Even as early as 2012, Mrs. Rubio was lending her voice to the struggle.
"This is a very important issue that it's not just affecting our country but it's affecting our community," Rubio said. "And so this is something that I have decided — both Marco and I — to be a part of and do whatever we can to make a difference."
The messaging in the policy sphere even became part of the Senator's successful reelection campaign in 2016, via an ad buy.
The 30-second spot gave Jeanette Rubio a chance to highlight the Girls Count Act, which helps ensure children in developing countries are registered at birth.
"Human trafficking is a tragedy. Of all the things Marco has done, the Girls Count Act is the one thing I'm most proud of," says Jeanette Rubio in the advertisement. "Marco wrote the law that forces any country in the word that receives American aid to give little girls birth certificates when they are born. It doesn't sound like much, but that one thing could save thousands of girls, and even if it just saves one, it is truly a blessing."
The Rubios have worked in support of Kristi's House, a child advocacy center dedicated to the eradication of child and child sex trafficking.
Rubio is appointed to a four-year term.