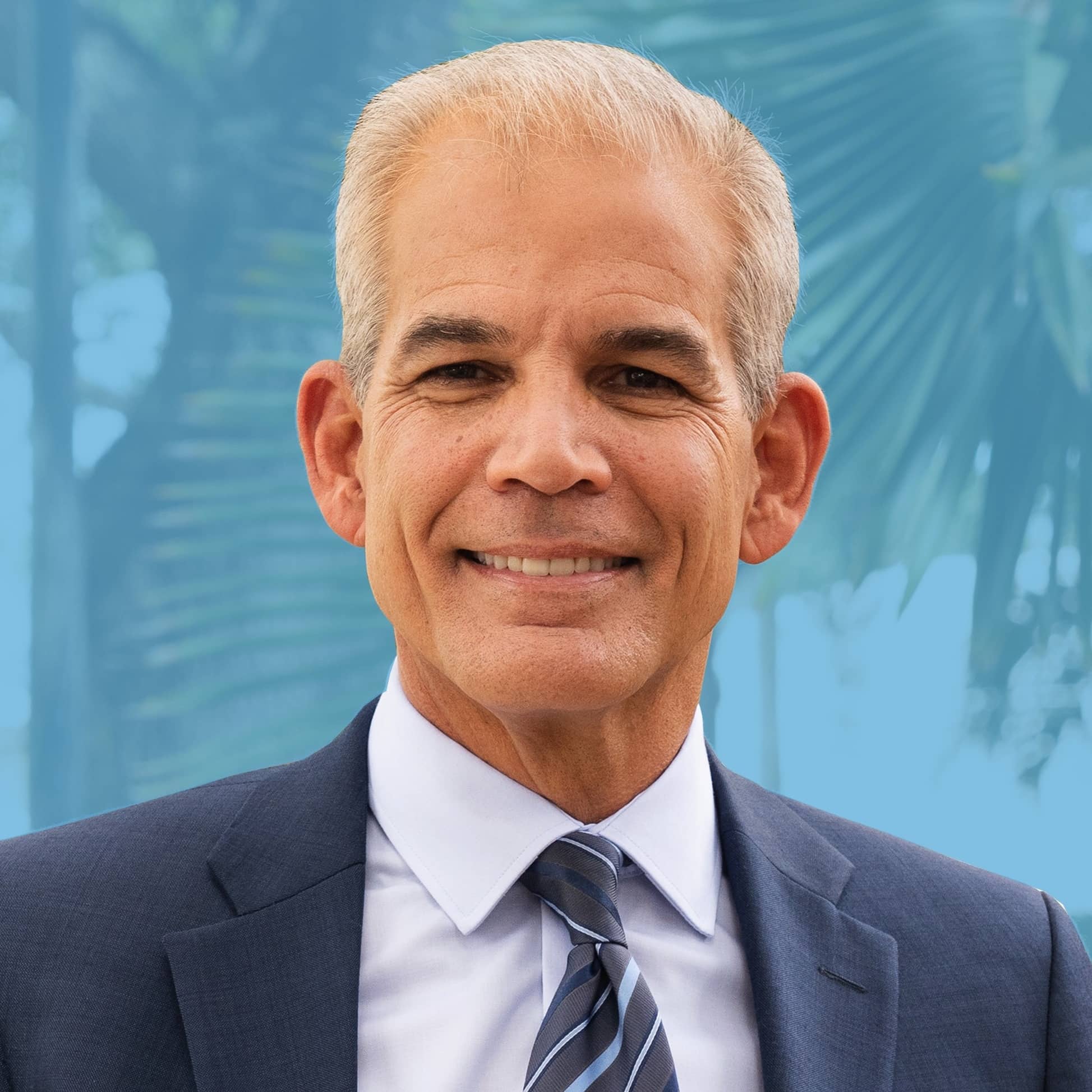 The new backers hail from 13 different municipalities across Miami-Dade County
More than two dozen current and former local officials say they're backing Alex Penelas for Miami-Dade County Mayor. The list of new endorsements was first obtained by Florida Politics.
The list of local leaders includes Miami-Dade County Commissioner Barbara Jordan, Sweetwater Commissioner Cecilia Holtz-Alonso and Medley Councilwoman Griselia DiGiacomo.
Penelas is one of eight candidates competing in the 2020 contest. He previously served as Miami-Dade County Mayor from 1996 to 2004.
"I've had the honor of serving in Miami-Dade County government for 50 years, many during the time Alex Penelas served as Commissioner and Mayor," Jordan said.
"I believe that as Mayor, Alex will once again bring about smart and fair solutions to some of the most pressing issues plaguing us today, including the affordable housing crisis, greater access to human and social services and better transportation options for the north corridor, among others."
The new backers hail from 13 different municipalities across Miami-Dade County. Holtz-Alonso, of Sweetwater, added her own remarks Wednesday.
"As one of the fastest-growing cities in Miami-Dade County, Sweetwater is burgeoning with opportunities that will also bring with them a mounting set of challenges, including a significant increase in traffic and a higher demand for public services," Holtz-Alonso.
"If we want to find smart and effective solutions to these issues, we need a mayor that is bold and innovative, and I have no doubt that Alex Penelas is the right person for the job."
The group of new endorsements comes after a separate series of local mayors endorsed Penelas in early January. DiGiacomo cited Penelas' previous leadership of the County in explaining her endorsement.
"Over the years, Alex Penelas has been a pillar of our community, both as a private citizen and as a public servant," DiGiacomo said.
"His commitment to ensuring growth and prosperity for all has been unwavering and I have no doubt that his passion for public service and business acumen will further solidify Miami-Dade County as a global and international mecca for trade and industrial needs."
Penelas has topped the field in fundraising so far, raking in more than $3.1 million between his campaign and his political committee, Bold Vision. The former Mayor released a statement of his own as well Wednesday.
"I am proud to have the support and trust of mayors, commissioners, and council members from numerous communities throughout Miami-Dade County who are working directly with residents to innately understand the daily challenges they face," Penelas said.
"More significantly, they recognize the importance of having the proven leadership and vision that is needed to overcome those obstacles and improve quality of life for all in the region," he added.
Also competing in the 2020 contest are entrepreneur Monique Nicole Barley, current County Commissioners Esteban Bovo, Daniella Levine Cava, Jean Monestime and Xavier Suarez, former Miami mayoral candidate Robert Burke and real estate agent Ludmilla Domond.
The full list of new officials supporting Penelas is below.
— Miami-Dade County Commissioner Barbara Jordan
— Medley Vice Mayor Edgar Ayala
— Florida City Vice Mayor Roy S. Shiver
— West Miami Vice Mayor Luciano Suarez
— Former North Miami Beach Mayor Jeff Mishcon
— Former Cutler Bay Mayor Paul Vrooman
— Former Coral Gables Vice Mayor Bill Kerdyk Jr.
— Sweetwater Commissioner Saul Diaz
— Sweetwater Commissioner Cecilia Holtz-Alonso
— Sweetwater Commissioner Marcos Villanueva
— Miami Lakes Councilman Josh Dieguez
— Miami Lakes Councilman Jeffrey Rodriguez
— Miami Lakes Councilwoman Marilyn Ruano
— Medley Councilwoman Griselia DiGiacomo
— Medley Councilman Ivan Pacheco
— Medley Councilwoman Lily Stefano
— Palmetto Bay Councilman Patrick Fiore
— Palmetto Bay Councilman David Singer
— Homestead Councilman Sean Fletcher
— Former Homestead Councilman Julio Guzman
— North Miami Councilman Scott Galvin
— South Miami Commissioner Luis Gil
— Bal Harbour Councilman Buzzy Sklar
— Former Miami Beach Commissioner John Elizabeth Alemán
— Former Coral Gables Commissioner Ralph Cabrera