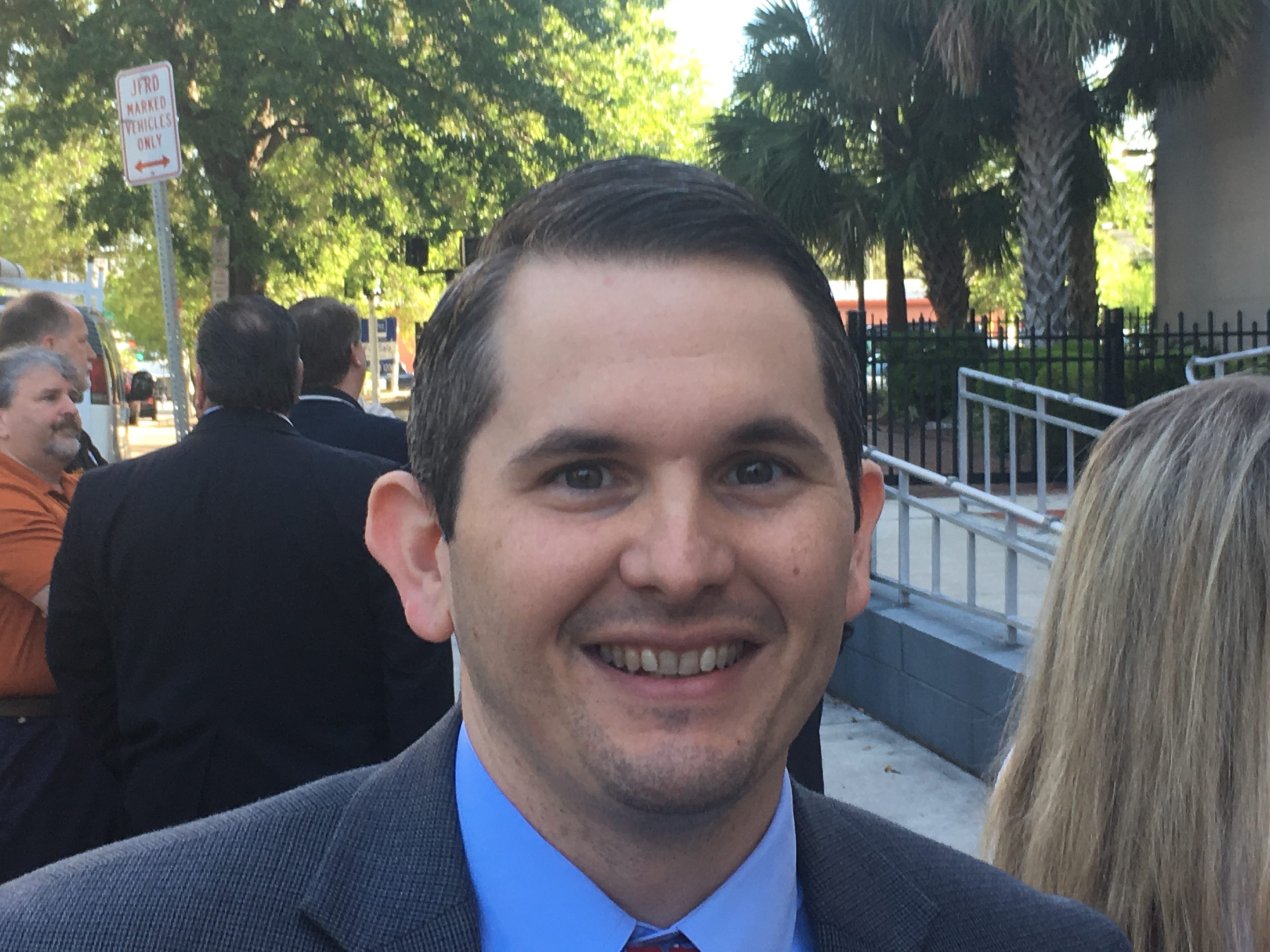 Several firms were selected, but others don't have lobbyists running against committee members.
Earlier this month, the Joint Legislative Auditing Committee "randomly selected" lobbying firms for compensation report audits.
One of those names may not seem so random: Yosher Strategies, LLC, the firm of Jacksonville consultant Ben Marcus.
Marcus, a Democrat in House District 16, is challenging Republican Rep. Jason Fischer, who chairs the committee behind the audit selections.
https://twitter.com/benmarcus/status/1233466811762585602
Fischer says he had nothing to do with the selection, and couldn't have had anything to do with it. He also contends that Marcus' complaints are "out of context."
"While the selection of Mr. Marcus's lobbying firm makes for good conspiracy theory," Fischer said, "The truth is these audits are at regular intervals with firms being randomly selected by the Auditor General."
The random number drawing finds numbers matched to alphabetical lists of lobbying firms, with an eye toward getting to the 3% audit requirement for each branch.
"Mr. Marcus might be a good lobbyist and tell a good story, but the one he is telling here is simply fiction.  This audit is, as a matter of fact, so easy to take out of context that if staff – either official or political –  had  even suggested it to me I would have fired that person on the spot.  The reality is I had nothing to do with the audit selection, at all," Fischer said.
Marcus is messaging otherwise.
"My nonprofit consulting firm was 'randomly' selected by the Joint Legislative Auditing Committee which is chaired by my opponent," Marcus asserted.
"I registered last year to, pro bono, help a local nonprofit organization seek a funding request to expand free book fairs in Title I schools," Marcus noted.
"That being said, I think it's a pretty big coincidence I was selected. If Representative Fischer did in fact hand pick my firm that means he's using taxpayer dollars to try and dig up dirt on a political opponent which is obviously highly unethical," Marcus added.
"It also means that's going to be his line of attack against me and my stand to get big money special interests out of our politics. Watch out for 'Ben was audited' ads even though it's supposedly a 'random' selection and I haven't been paid a dollar for any lobbying work," Marcus added.
Fischer has a major resource advantage against Marcus, with political committees helping to drive it.
The principal action was in his Conservative Solutions for Jacksonville political committee, which piled up over $46,000, pushing it to $190,000 on hand.
Fischer's campaign account brought in another $19,100 and now has roughly $77,000 on hand.
Fischer has no primary challenger.
Marcus raised $6,686 in January, but has just over $3,400 on hand, with a high burn rate thus far. He has no political committee.