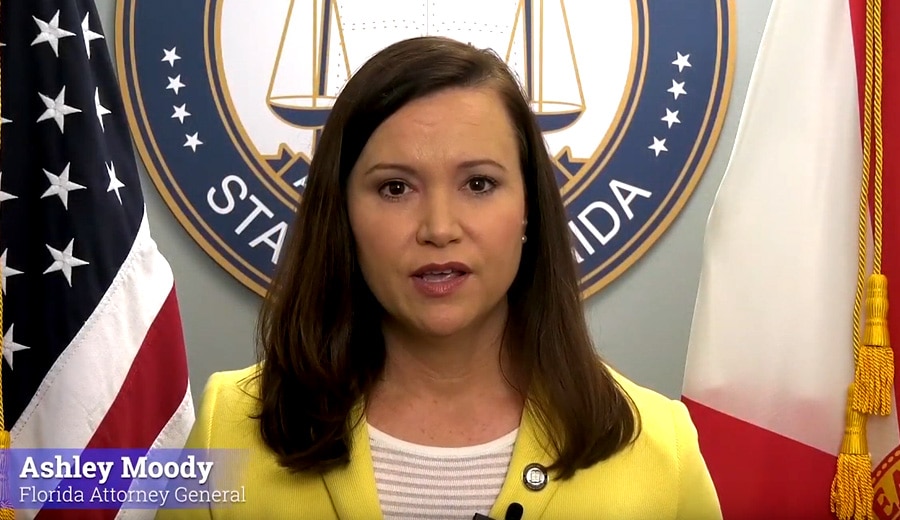 The brief relates to state regulation of pharmacy benefit managers.
Attorney General Ashley Moody joined more than three dozen AG's across the country in an amicus brief advocating for increased regulation of pharmacy benefit managers (PBMs).
Moody and the others filed the brief with the U.S. Supreme Court as the Court prepares to hear the case of Rutledge v. Pharmaceutical Care Management Association.
That case stemmed from a challenge to an Arkansas law that sought to regulate PBMs. A PBM is a company that helps determine which drugs will be covered by insurance plans. PBMs negotiate on behalf of insurers to secure discounts from drug manufacturers.
As The National Law Review explained, "Among other requirements, the Arkansas law required PBMs to reimburse pharmacies for generic drugs at a price at least equal to what the pharmacy had paid for the drug." The law's supporters argue those reimbursements will help lower the costs of prescription drugs.
But the law was challenged under the assertion that it conflicted with the Employee Retirement Income Security Act (ERISA). That law leaves it to the federal government to regulate what are called ERISA plans.
A circuit court held ERISA preempted the regulation of those reimbursement rates. That's because the Arkansas law included some PBM activity as it related to those ERISA plans. Typically, once the federal government lawfully acts in a given sphere, the state is preempted from overruling that regulation.
Moody and the other attorneys general argue that reading is incorrect. They argue that because the state law is not targeting those ERISA plans specifically, its regulations are not preempted.
In a Wednesday statement, Moody said the Arkansas law is necessary to help rein in rising drug costs.
"Maintaining control over our state's prescription drug market is important in keeping healthcare costs affordable for Floridians," Moody said.
"I'm proud to join 37 other attorneys general in filing this brief to make sure our state retains the right to make decisions regarding the citizens of Florida."
Oral argument in the Supreme Court case is scheduled for late April.