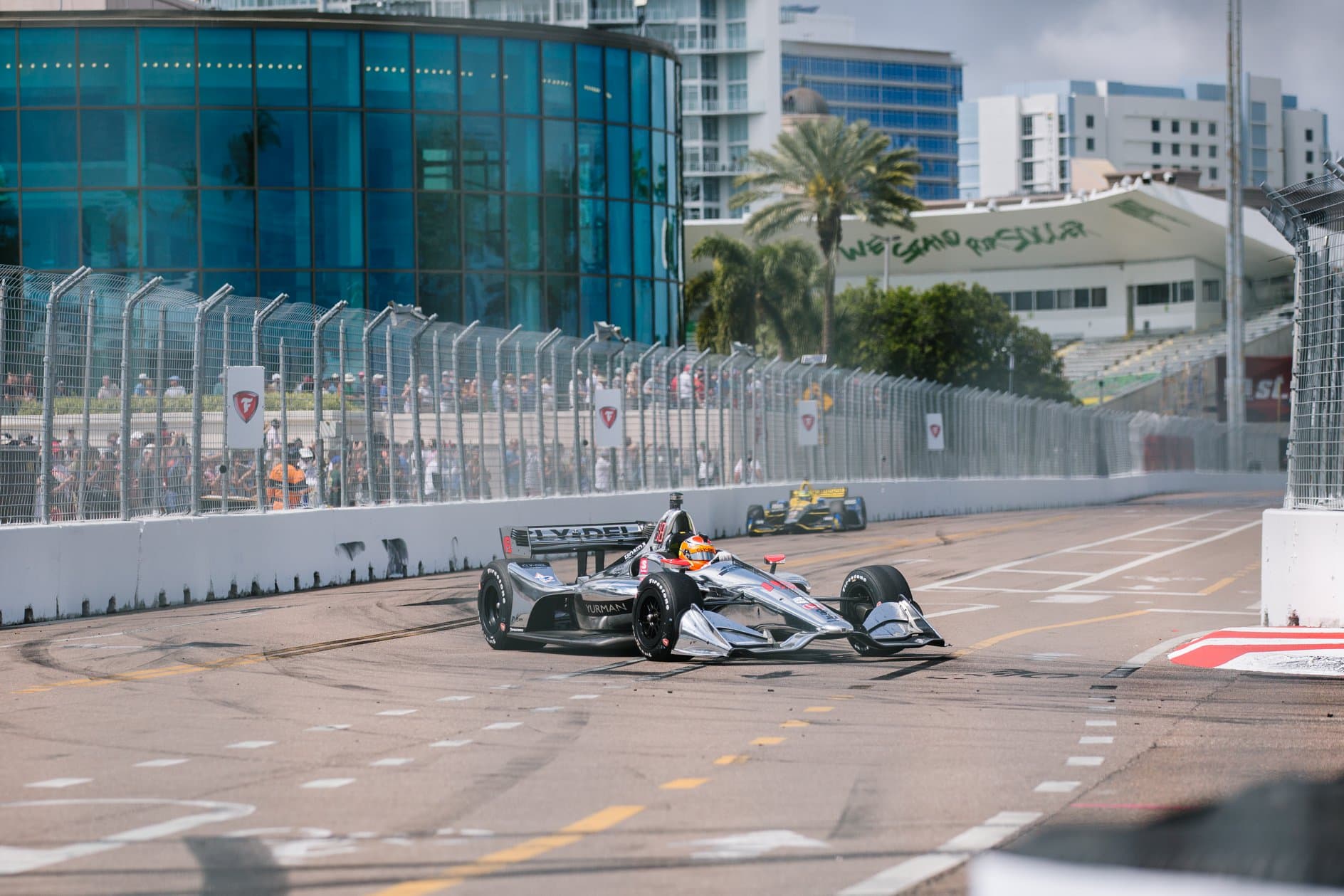 Officials are still working to determine whether to cancel the race entirely.
Promoters for the St. Petersburg Grand Prix announced Saturday night ticket holders will not be able to get a refund.
Instead, those who purchased tickets to the canceled event that was supposed to take place this weekend can apply their ticket to next year's race or use the entire ticket price plus 10% toward tickets to one of three other INDYCAR events this season, none of which are in the state of Florida.
Those include grandstand seating, general admission, camping, RV space or paddock access and pit passes at either the Mid-Ohio Sports Car Course, Honda Indy Toronto or Grand Prix of Portland.
But Sunday morning, outrage over the decision had ensued.
Twitter user Brian Clapper wrote that he would consider suing if his tickets were not fully funded. Another, Paul McCracken, wrote that he traveled from Canada and was out not only the cost of tickets, but also airfare and travel expenses. That prompted other commenters from Australia and England to make similar comments.

Race promoters said ticket holders would receive more information Friday with next steps and instructions.
You will fully refund my $295 now. I will be filing a lawsuit in St Petersburg court. This is totally unacceptable business practice.

— Brian Clapper (@NoWorriesMate10) March 15, 2020
I came from Australia mate….Absolutely pathetic by greedy Green/Savoree.
I cannot go to those other events…and i cant just turn up next yr. I came to the US this trip for St Pete Indycar & Miami Nascar. F1 & Motogp would never pull this greedy backyard shit.

— Trav (@ECLSTrav) March 15, 2020
That is ridiculous! The race was cancelled. I was coming from Canada. I now have airline cancellation fees, hotel cancellation fees and now I can't get my St Pete tickets refunded. Terrible business decision. @Hinchtown @GrahamRahal @IndyCar

— Paul McCracken (@PaulMcC91309693) March 15, 2020
INDYCAR announced it was canceling all series races through April beginning with the Firestone Grand Prix of St. Petersburg.
"After careful consideration, including regular communication with our event promoters, health officials, and the city administrations in our respective race markets regarding COVID-19, we have made the decision to cancel all NTT INDYCAR Series events through April," INDYCAR announced Friday.
"Although we are disappointed to delay the start to this INDYCAR season and will miss our incredible fans who support us each year in St. Petersburg, Birmingham, Long Beach, and Austin, the safety of our fans, participants, staff, partners, and media will always remain our top priority," the statement read.
"We will continue to coordinate with public health experts and government officials as we determine the appropriate plans for resuming our schedule."
That comes after a Thursday announcement from Mayor Rick Kriseman that the race would continue but be closed to spectators.
His earlier announcement left it unclear as to whether the entire race would be canceled, but after a series of sports cancellations nationwide, the race is now off.
"We respect this decision. As I've said all week, this virus and the strategies to mitigate exposure have created a very fluid situation. We are appreciative of our outstanding partnership with IndyCar and the Grand Prix of St. Petersburg and look forward to the race returning to St. Pete in 2021," Kriseman wrote on Facebook after the cancellation announcement.
Kriseman had originally said the event would continue as planned, with the public still able to attend.
Kriseman said he made the decision after a series of updates on the novel coronavirus that came down Wednesday and into Thursday.
"Yesterday I said the situation regarding the coronavirus was fluid. I said that for a reason," Kriseman said. "Since yesterday, we've learned of a coronavirus case at an open-air event similar to ours, Bike Week. Then, at an EMS conference across the Bay from us. The World Health Organization has since called this a global pandemic."
The IndyCar race event was set to begin Friday and run through Sunday.
"My most important job is public safety and health. It is for that reason that we are canceling general attendance at the Grand Prix," Kriseman said.
"I don't make this decision lightly. I strongly believe life must carry on, as best we are able. But the reality now is that's just not possible. I am disappointed. I love this race. But I love this city and our residents more. Thank you for your trust."
Kriseman held a press conference Wednesday in which he stressed the importance of carrying on with one of the city's largest events despite two cases of coronavirus now reported in Pinellas County.
But fear over the spreading virus quickly grew throughout the day with news of the World Health Organization's decision to upgrade the outbreak to pandemic status and of high-profile cases including one in the NBA that prompted the season to pause.
Tom Hanks and wife Rita Wilson also reportedly tested positive for the virus.