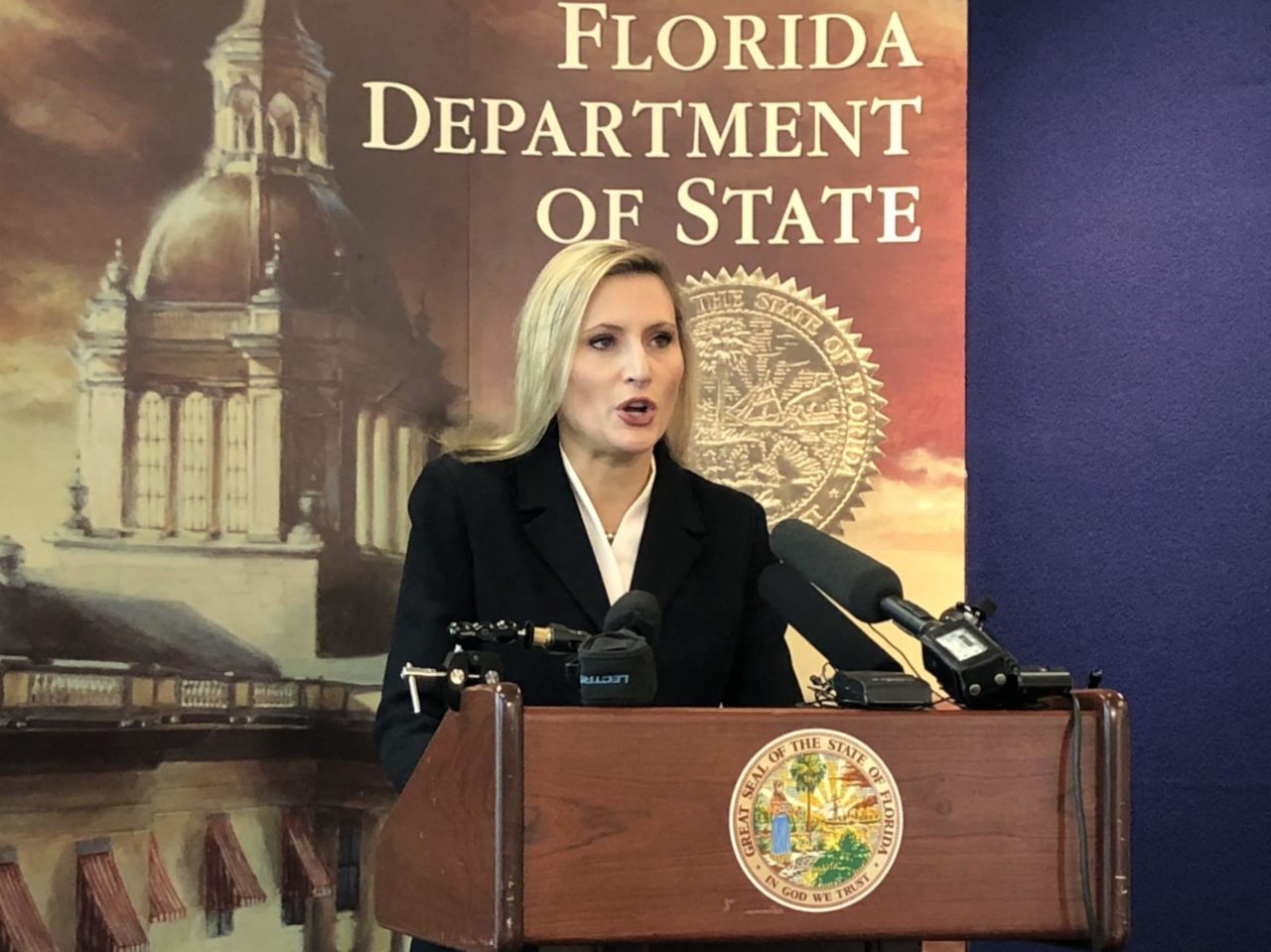 800 volunteers stayed home across Palm Beach County.
Amid reports that Palm Beach County polling sites are short hundreds of staffers and coronavirus concerns, Secretary of State Laurel Lee said election day voting Tuesday is underway across the state in the presidential primary.
Five Palm Beach County precincts have had "challenges" this morning, Lee said, as some poll workers reportedly stayed home. The county had 800 volunteers back out as of Monday, with just 100 new volunteers offering to take their place.
"We are working closely with Supervisor [Wendy] Link to ensure that voters in those locations have the opportunity to cast their ballots today," Lee said.
The Secretary of State added that her department contacted all supervisors of elections and have been assured that precincts are prepared and equipped for voters.
"Supervisors have taken health precautions to mitigate the spread of COVID-19," she said.
Even as President Donald Trump, the Centers for Disease Control and Prevention and the state encourage restricting gathering sizes, Lee said crowds won't be a problem at polling facilities with health precautions underway.
A coalition of voting-rights advocacy groups filed a lawsuit seeking to extend mail voting in the state's primary by 10 days.
Additionally, some Broward County precincts experienced early hiccups but are now open for voters.
Nearly 2 million Floridians cast vote-by-mail ballots or early votes ahead of Tuesday's presidential primary. Polls will remain open until 7 p.m. and the state's results will go live when Panhandle precincts close at 7 p.m. local time.
Voters may continue to request and drop off vote-by-mail ballots Tuesday or have designees pick up or drop off ballots after providing two signed affidavits. One affidavit would let the designee pick up the ballot while the second would permit him or her to drop it off.
Voters may continue to request vote-by-mail ballots Tuesday and return them themselves or have designees deliver the ballots. The state is also working with the United States Postal Service to deliver mailed ballots before polls close.
People experiencing symptoms of COVID-19 may name a designee to pick up their vote-by-mail ballots with a signed affidavit.
Several polling places located in nursing homes have been moved to other sites.