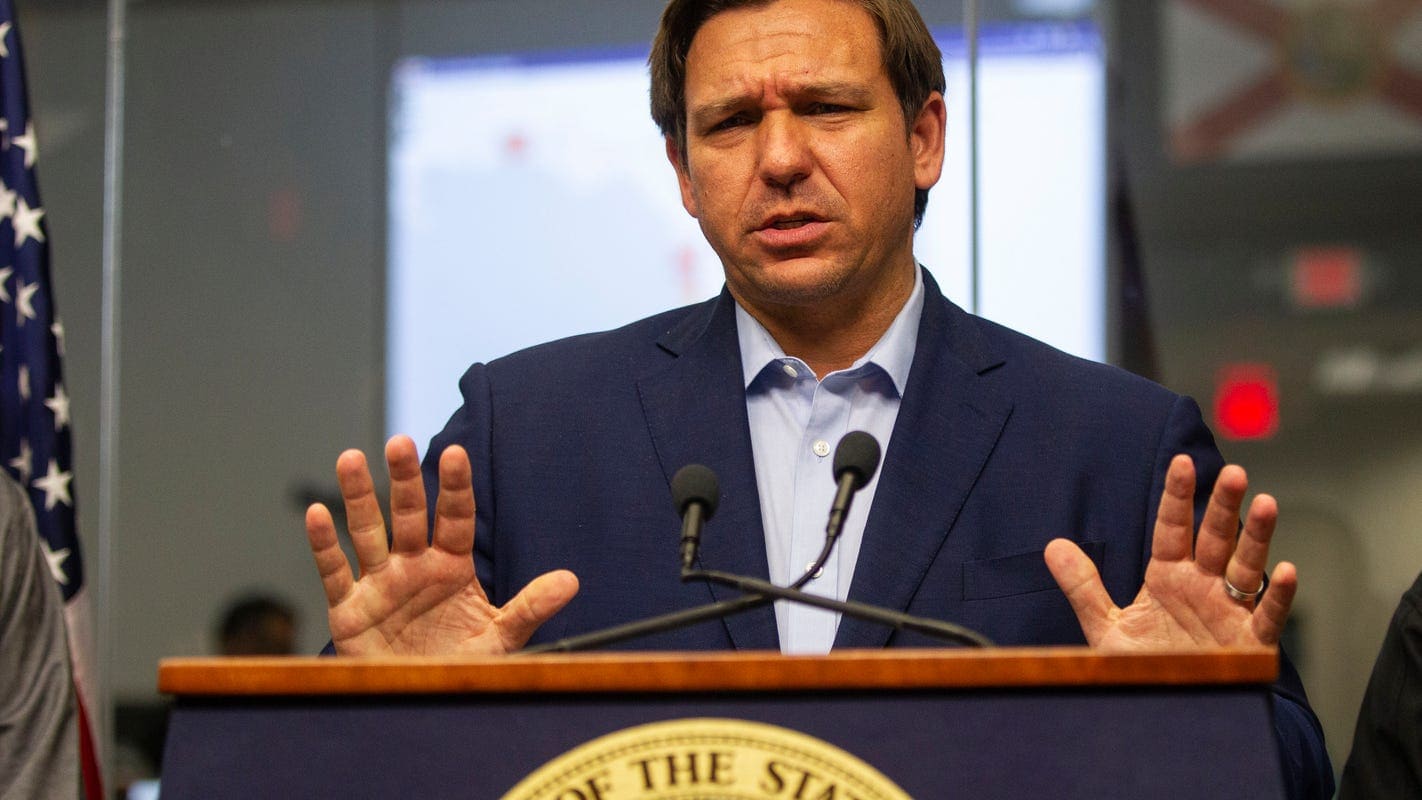 Four University of Florida students have tested positive for novel coronavirus.
Florida bars and nightclubs must close for the next 30 days to limit the spread of COVID-19, Gov. Ron DeSantis announced Tuesday morning.
The order takes effect at 5 p.m.
DeSantis also detailed other restrictions that restaurants must adhere to contain the novel coronavirus in a press conference in Tallahassee.
The order would cap restaurants to 50% seating capacity in dining areas, with tables spaced at least six feet apart, and they must encourage takeout and delivery. Restaurants must also screen all of their employees for the disease. DeSantis says local governments have the flexibility to adjust the parameters based on the circumstances in their communities.
"This is the floor for Florida for the foreseeable future," DeSantis said, adding he expected municipalities such as Miami to pass stricter regulations. "We support the efforts that the locals are doing. This is a virus that is affecting the whole state, but I think it affects different communities differently. The response may not always be the same on every little thing. We have a number of counties that have not had a single case. And so I feel this makes the most sense. It gives the locals the freedom to go further if they want to, but also recognizes that we do have some areas where we haven't seen this yet."
DeSantis' order also comes after many Florida cities had issued their own rules for restaurants and bars. Yesterday, St. Petersburg Mayor Rick Kriseman set a half capacity limit and set last call for bars at 9 p.m. Earlier today, Orlando Mayor Buddy Dyer shut down the city's bars for St. Patrick's Day and beyond by banning the sale of on-premise alcohol within city limits.
Florida Restaurant and Lodging Association President and CEO Carol Dover in a statement thanked DeSantis for what she called a "thoughtful and measured approach" as cases of the virus spread across the state and country.
"He has shown great support for Florida's restaurants. Permitting them to remain open will allow local businesses to continue to operate and provide employment while also providing an additional resource for consumer demand," she said.
He's also limiting beach gatherings to no more than 10 people, which is the guidance on social distancing from the Centers for Disease Control and Prevention for the next couple of weeks.
DeSantis announced his executive order as the total number of Florida cases climbed to 192, including 19 non-residents, according to the Department of Health. 
Six Floridians have died from the virus. The most recent death was a 77-year-old man at an assisted living facility in Broward County who had underlying health conditions. The Sun Sentinel newspaper Tuesday afternoon reported the death of another resident of the facility.
Because the highly contagious virus is most deadly to seniors, the state banned visitation at long-term care facilities in Broward County last week. As the virus continued to spread, the ban was extended statewide.
"There's an investigation under way, the Department of Health sent a strike team last evening upon becoming aware of the individual's positive test result and then worked through the night to check on every other member of the facilities," DeSantis said. "So all individuals at the facilities are being isolated and evaluated."
In South Florida, many public beaches have been closed in addition to restrictions on restaurants and bars.
DeSantis also confirmed that four University of Florida students have now tested positive for COVID-19.
He says he's recommending to the Board of Governors and university presidents that universities do remote learning for the rest of the spring semester.
"The goal of that is that students not stay congregated on campus," he said. "That they actually return home. We think that that will be safer for everybody and we think the universities are equipped to be able to handle the remote learning." 
Division of Emergency Management Director Jared Moskowitz says he's been continuing to order masks, respirators, hospital beds and intensive care beds. He says he's been moving the Florida's two field hospitals around the state.
Another field hospital he has moved close to The Villages, which has a large population of retired and elderly residents. He has also asked the federal government if hospital ships would be available for use at Florida ports.
The executive order is below.
Executive Order 20-68 by Andrew Wilson on Scribd
___
The News Service of Florida contributed to this post.