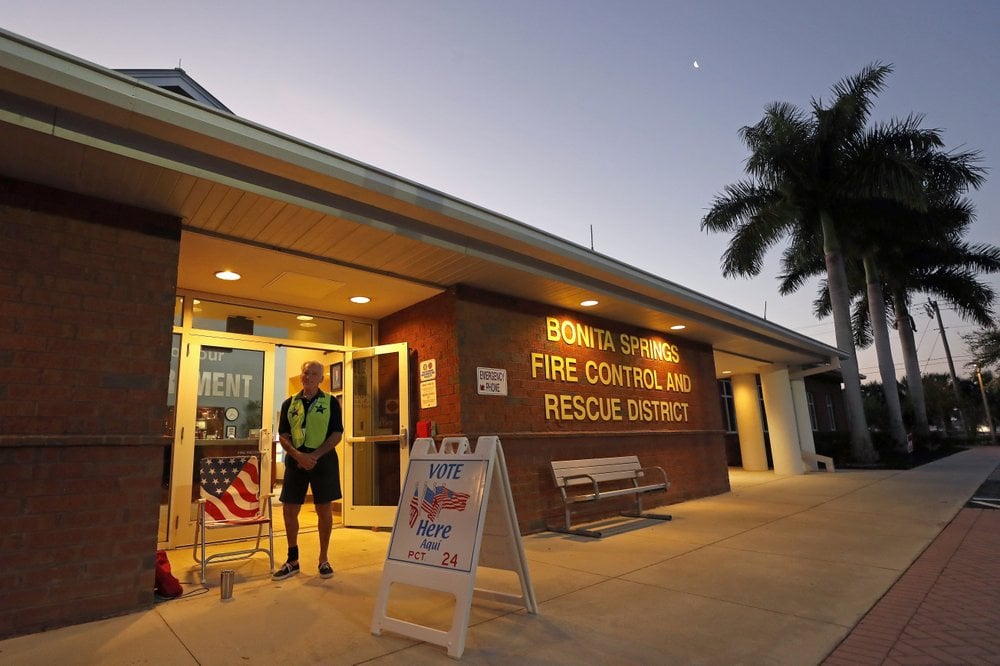 The Sunshine State offers the biggest delegate prize of the day's primaries.
Election officials across Florida scrambled to run Tuesday's presidential primary as smoothly as possible despite fears of the new coronavirus, with some poll workers dropping out and many voters wary of approaching crowds.
With 219 delegates at stake, Florida is a key showdown between former Vice President Joe Biden and Vermont Sen. Bernie Sanders for the Democratic nomination, and will be crucial for President Donald Trump's chances for reelection.
At least five polling stations couldn't open in Palm Beach County because workers didn't show up, that county's elections department said. The county had 800 volunteers pull out as of Monday, with 100 new volunteers offering to take their place.