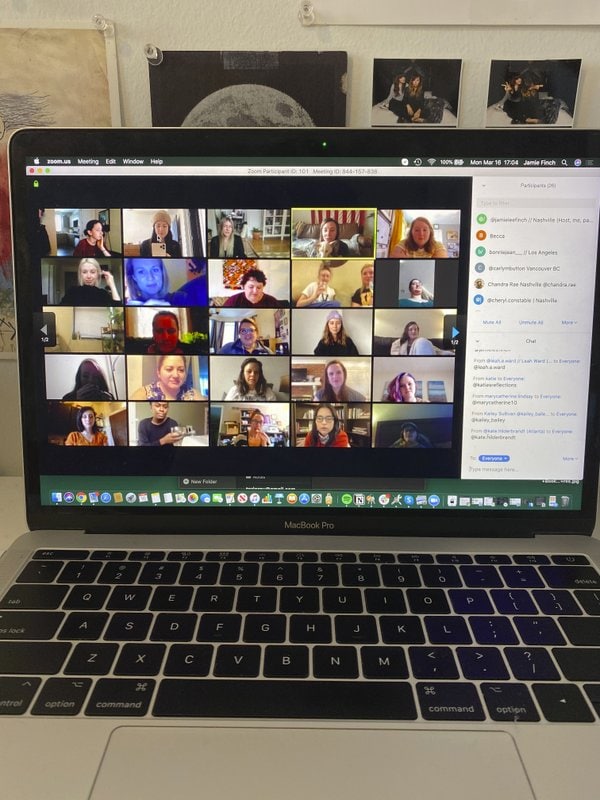 There's no last call at home.
The hottest new bar's dress code? Your sweatpants. And you don't even have to leave your couch.
With bars shuttered and stressed-out workers stuck at home, companies and friend groups across the U.S. are holding happy hours over video chat to commiserate and keep spirits high amid the new coronavirus pandemic. In one community, neighbors are toasting to one another every night from the ends of their driveways to unwind — while keeping a safe distance, of course.
"Let's be honest, we could all use a break and a drink right now," said Nick Minerd, who recently took part in a virtual cocktail hour with more than 30 of his home-bound colleagues with Hendersonville, Tennessee-based STR, which provides data and analytics for the hospitality industry.
Video chat happy hours have popped up all over social media as communities have closed bars and restaurants to all but delivery and takeout and banned large gatherings in an attempt to slow the spread of COVID-19.
For most people, the virus causes only mild or moderate symptoms, such as fever and cough. For some, especially older adults and people with existing health problems, it can cause more severe illness, including pneumonia. The vast majority of people recover from the new virus.
____
Republished with permission from the Associated Press.