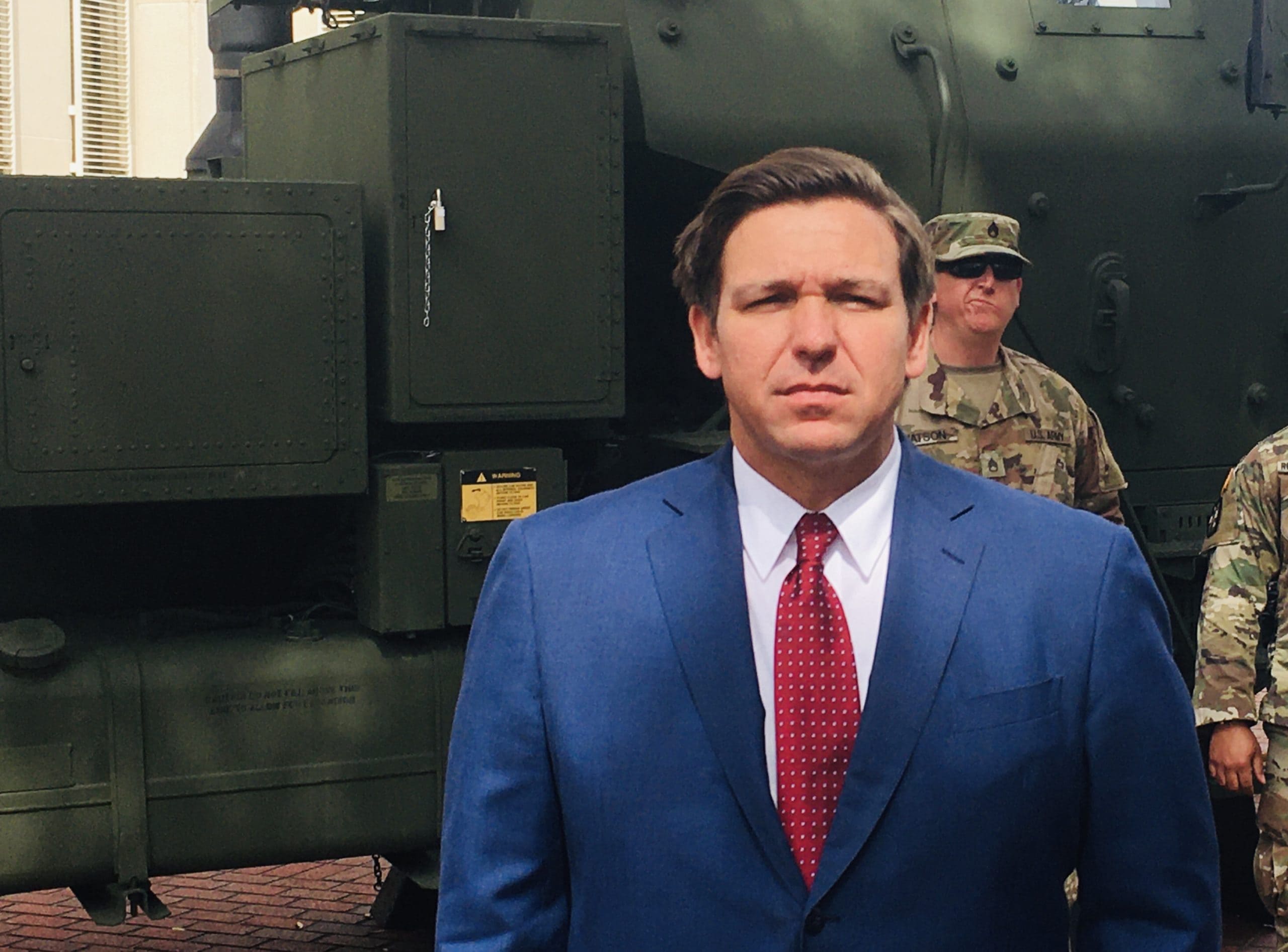 DeSantis is worried about longterm effects on the economy.
Gov. Ron DeSantis was able to celebrate low unemployment for many months in his term, but coronavirus put an end to that.
On Monday, responding to reporters' questions in Palm Beach, DeSantis described the sudden and seismic changes as being "not just zero to 60, but zero to 120."
"This is a crush that we've never experienced in this country," DeSantis said regarding the furloughs and layoffs and terminations that have become a numbingly regular part of the coronavirus crisis.
"In Florida," DeSantis added, "we had 200 claims, 500 claims, 900 claims a day. Now we're … probably at that 25,000 this week."
"That's also going to be a challenge on the backend of this," DeSantis said. "I'm mindful of trying to do this in a way that's not going to do unnecessary damage to people's livelihoods."
DeSantis urged people to continue going online to apply for unemployment, a process that has been fraught with difficulty.
The Governor is aware of difficulties with that process, one instituted in a time when few Floridians were out of work, and one having its shortcomings exposed for the world to see now.
It was not too long ago that Florida's job picture was clear and un-muddled. January's 2.8 % was a record low, with 291,000 jobless Floridians out of a labor force of 10,440,000.
However, more people filed unemployment claims in Florida last week than ever have before in the state.
More than 74,000 individuals applied, shattering Florida's previous record of 40,403 set in 2009 as the state reeled from the Great Recession. The jobless reports also amounted to a massive jump from the previous week when 6,256 claims were filed.
The Governor's hope is that the pain is short-lived.
"Six months from now, society's going to be in really bad shape" if the jobs picture does not turn around.
___
Florida Politics' Janelle Irwin Taylor contributed to this post.