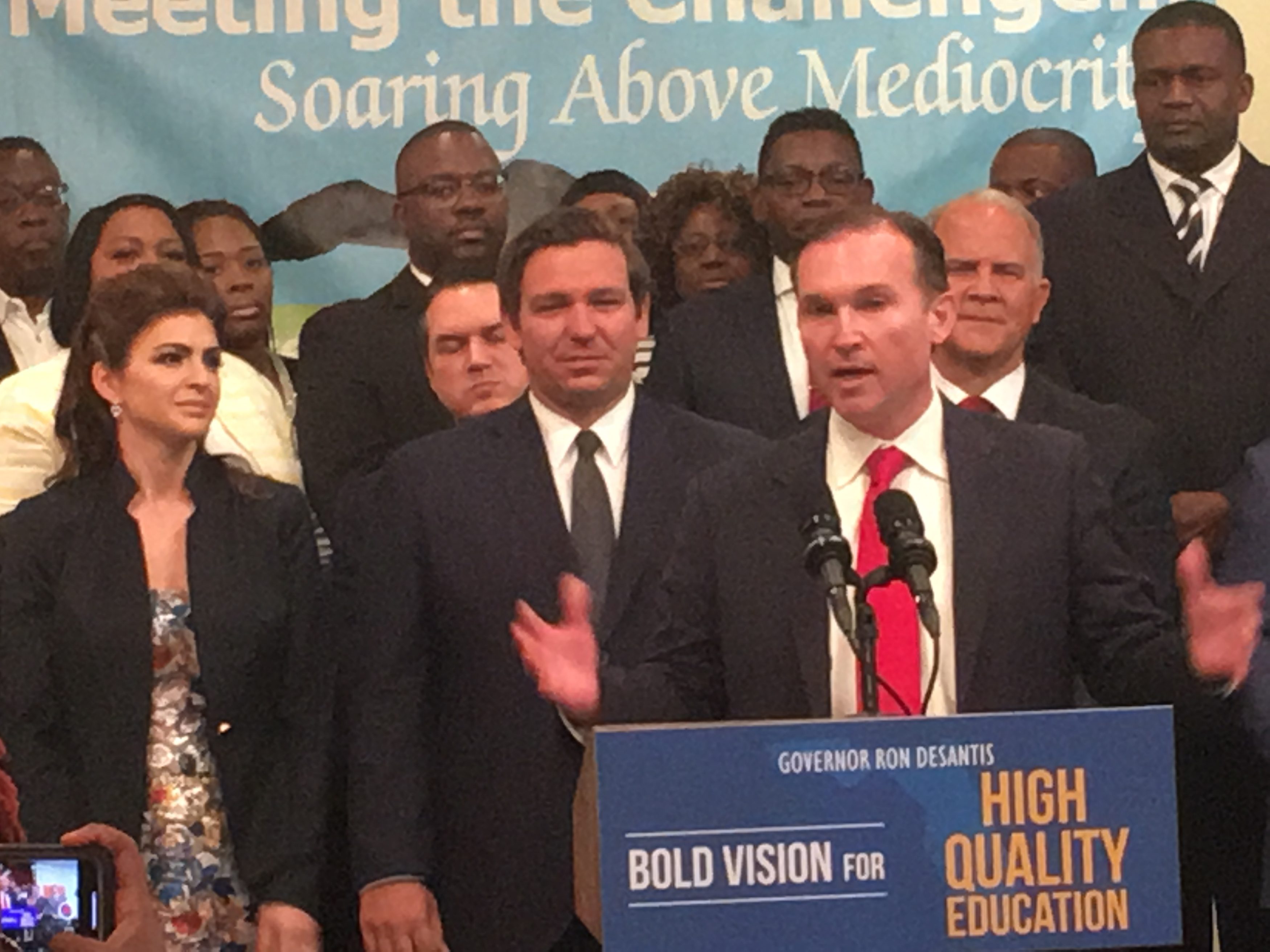 Jacksonville Mayor Lenny Curry's second term began in July 2019, a foregone conclusion given that he didn't face a serious challenge.
The months since have been tough for the Republican, with his administration struggling with the optics of a push to sell the local utility that went horribly wrong.
Public polling has been increasingly less friendly to the Mayor in recent months, but Curry's response to the COVID-19 epidemic may be the cure for what has ailed him politically.
A poll of registered voters conducted from Mar. 31 to Apr. 4 showed the Mayor with strong numbers … at least for his administration's response to the virus.
Curry had 70% approval versus just 24% disapproval, the second-highest raw approval number of any of the four Mayors surveyed. (Tampa Democrat Jane Castor, with 80% approval, appears to be the breakout political star of the coronavirus crisis.)
Curry's COVID-19 driven poll bump was especially remarkable given that a plurality of Democrats were polled: 41% of respondents, with Republicans comprising 35%.
UNF Public Opinion Research Lab Director Michael Binder remarked especially on Curry's corona-comeback in a media release accompanying the survey.
"Even though this  was asked specifically about the COVID-19 response, a mayor like Curry who has had a really tough year, has at least turned public opinion on this issue," Binder said.
In a November poll, with Curry investing political capital in helping to roadblock a sales tax referendum for school capital and in attempting to greenlight a JEA sale, Curry was at a nadir, relatively speaking.
The Mayor had 47% approval against 29% disapproval.
A June 2019 survey was even rougher: 46% approval, 37% disapproval.
Part of what facilitated the recent reset, ironically, may be the "strong mayor" CEO style that Curry has practiced, with varying degrees of palatability to the public, throughout the crisis.
With the City Council sidelined, Curry has been able to function as an executive, defining the mission early on in absolutist terms that were more serious than many Republicans.
Striking a note of gravity in mid-March, Curry alluded to the Great Depression, World War II and 9/11 as comparable crises, saying history would judge leaders on their response to the coronavirus.
"Our kids and our grandkids will look back on this moment and time and judge us," Curry said.
Curry took direct actions that seem to be resonating with locals, at least at this point.
Beach closures on Mar. 20, though controversial in some quarters, proved to look judicious as days went on and other jurisdictions dawdled.
The city was forward in closing bars and dining inside restaurants also, though a "stay at home" order was delayed to such a degree that the state's directive rendered it redundant, coming out the same day.
In addition to decisive leadership that hasn't always been apparent from the Curry administration (matters like the Human Rights Ordinance and the JEA sale push found critics wanting answers), the Mayor has softened his tone from the bare-knuckled brawling of 2018 and 2019.
"This virus is like a ghost," Curry said last week. "There's people right now personally who may be struggling to find something positive to look forward to."
Curry said he hoped locals would "come out of this kinder, gentler, less quick to attack each other."
While that remains to be seen, as vitriol and fingerpointing is evident on the state and national levels, the Mayor may be in a position to reinvent his administration at a time when it is needed.
Curry himself has noted "tough budgets" are ahead, definitely for the rest of his term and likely beyond.
Balancing those pressures, which certainly will include more pension pressures given the collapse of equity and other markets to which those investments are tied, with the existential needs of the city's people: for better or worse, that will be the Mayor's legacy.