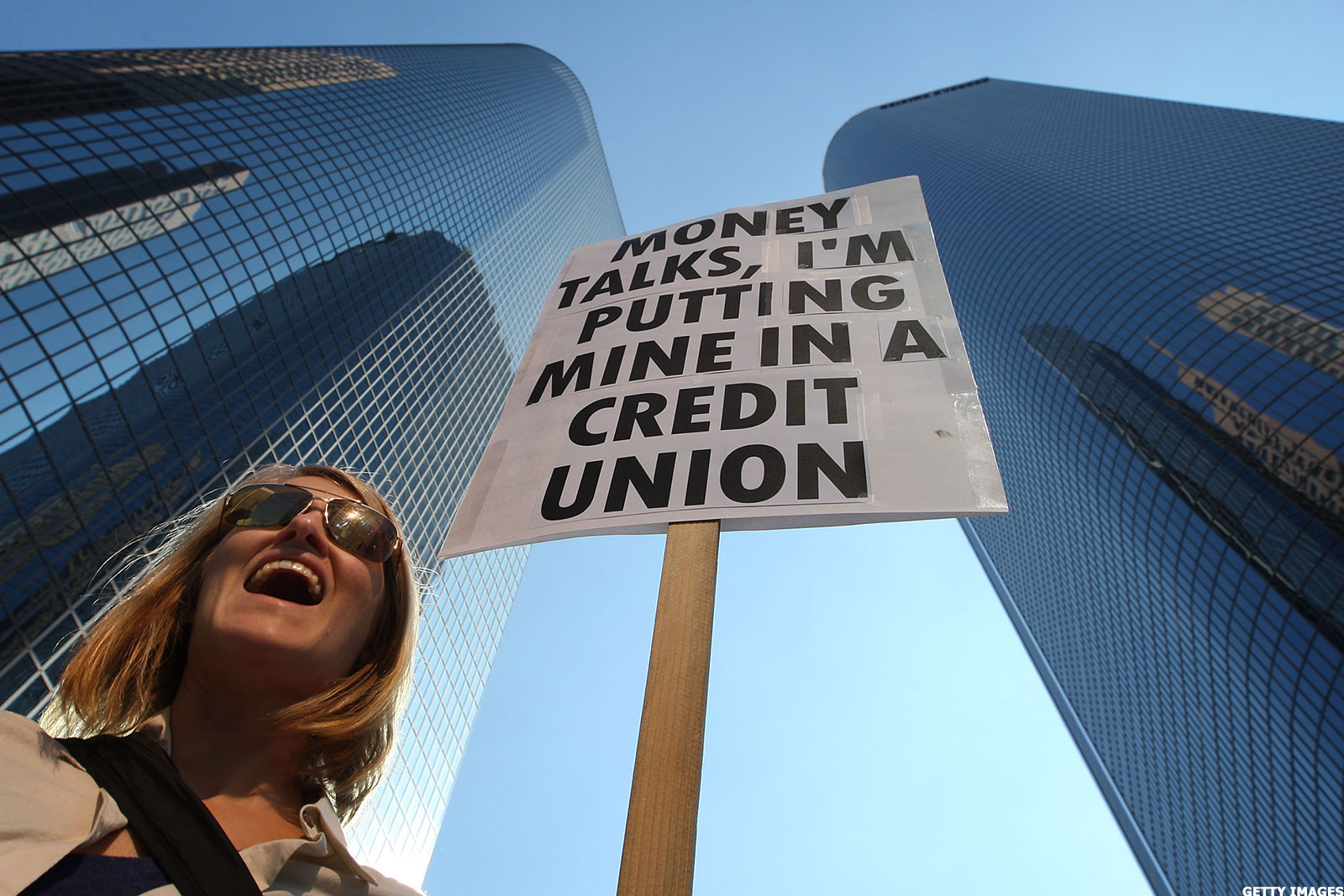 Low-interest loans, payment deferment might be options with some credit unions.
Florida banks, credit unions and financial institutions are doing their part to address the financial needs people and businesses have amid the coronavirus crisis.
League of Southeastern Credit Unions and Affiliates President Jared Ross said it's important for people to work with their credit unions if they have financial concerns stemming from COVID-19.
"The first thing I would say is, do not run out and take your money out of your credit union or your bank for that matter," Ross said. "Your money in that financial institution is insured. That is important for people to realize. It is insured by the federal government. Your money is safe in your credit union."
Ross also recommended people contact their credit union if they need help.
"Credit unions are built on helping their membership and helping their communities," Ross said. "Just because the doors may not be open for you to walk in just off the street, pick up a phone, get on a website, look up the information."
Ross said credit unions can offer members low-interest or no-interest loans, loan modifications and skip-a-payment programs.
"I would certainly tell people to check with their credit union before they assume anything," Ross said.
Florida's Chief Financial Officer Jimmy Patronis reiterated the importance of banks and credit unions helping Floridians.
"With the threat of COVID-19 in Florida, we must ensure that our financial institutions are doing all they can to put their costumers at ease and lessen the financial strain on Florida households," Patronis said in a news release.
As for businesses, Ross mentioned how the recently signed CARES Act provides $376 billion in relief for American workers and small businesses.
"A lot of credit unions are beginning to offer those paycheck protection program loans, for small businesses to help them get through at least the next two months," Ross said.
The paycheck-protection loans would help businesses provide payroll for their employees, keep the lights on and allow them to continue operating, Ross said.
Ross said Florida is unique to other states in dealing with business continuity planning because the Sunshine State regularly deals with hurricanes season from June through November.
"That said, I don't know that we've ever seen anything to this magnitude where business is just interrupted everywhere," Ross said. "Credit unions have been planning: how can we work remotely? How are we going to be able to service loans? How are we going to be able to help our members? And, how are we going to be able to work in a world where people can't come into the lobby every day?"
The League of Southeastern Credit Unions and Affiliates also warned people to be wary of coronavirus scams.
"Be very aware of anyone that contacts you offering any type of assistance, any type of money, asking for any type of personal identifying information," Ross said. "Your financial institution is never going to call you and ask you to apply for a loan, and to do so you need to give me this information.
"You would proactively go to your credit union or to your bank and apply for these programs."
In the last several weeks, the IRS and Treasury Department will start depositing government stimulus checks directly into the bank accounts of Americans who make up to $75,000 per year. Most Americans do not need to do anything to get the money.
Attorney General Ashley Moody and the state's top prosecutors are also working to stop coronavirus scams in Florida.
The Federal Trade Commission has also put together a website dedicated to helping people avoid coronavirus scams.
The LSCU represents 332 credit unions in Alabama, Florida and Georgia.