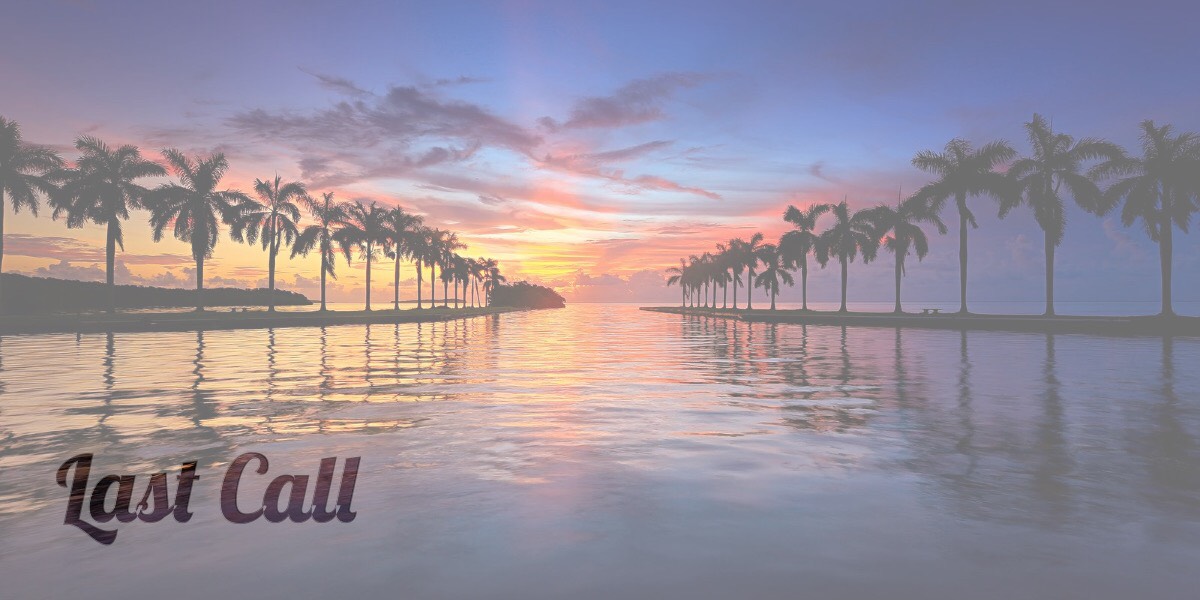 A digest of the day's politics and policy while the bartender refreshes your drink.
Last Call — A prime-time read of what's going down in Florida politics.
First Shot
The Cabinet hasn't met in more than two months. Agriculture Commissioner Nikki Fried says that needs to change, immediately.
Fried has been calling for the Governor and Cabinet — comprised of herself, Attorney General Ashley Moody and Chief Financial Officer Jimmy Patronis — to resume regular meetings for weeks.
Her calls have gone unheeded. Gov. Ron DeSantis has canceled every Cabinet meeting since Feb. 4, well before the coronavirus pandemic took root in the Sunshine State.
She re-upped the request Thursday, saying coordination between the four statewide elected leaders is critical as the state navigates the pandemic.
"Regular briefings on the state's COVID-19 response are necessary for Florida's independently elected Cabinet members, which together with the Governor oversee critical state agencies. Without these meetings, Cabinet agencies are dangerously left in the dark."
Fried also wants some answers "the current state of Florida's pension fund, fiscal projections on the state budget, and health status of Florida's prison population, given recently-uncovered inmate deaths."
She added that said the meeting cancellations have delayed justice for Floridians seeking clemency. The Governor and Cabinet double as the state's Clemency Board.
Fried, Florida's only statewide elected Democrat, said the meetings don't have to be held in the Cabinet Room at the Capitol. A teleconference would suffice.
___
Nursing home residents account for a fifth of Florida COVID-19 deaths and an increasing share of cases.
Though the state has disclosed how many nursing home residents have tested positive, it won't name the facilities they live in.
Florida Democrats want answers.
In a Thursday conference call, Sen. Gary Farmer and Rep. Wengay "Newt" Newton joined the Florida Alliance of Retired Americans to discuss DeSantis' refusal to name names.
"We are concerned about this response and we need to keep an eye on it. Our vulnerable population needs to be protected and keep them safe. We need the Governor to be transparent with Florida residents who are waiting to hear about their families and their friends," Newton said.
They also expressed concern over a potential executive branch decision granting immunity to nursing homes during the pandemic. Farmer, Newton and FARA said DeSantis doesn't have the authority to issue the order, and if he did it would favor industry interests over resident well-being.
"The notion of giving immunity to nursing homes is not only outrageous, it is unconstitutional," Farmer said. "The power to enact or change laws rests solely with the Legislature, and it cannot be done just by the Governor."
FARA President Bill Sauers was similarly blunt, saying the "situation is like a hand grenade waiting to explode."
___
Corner stores might be shuttered, and restaurant dining rooms closed, but local government workers are still showing up for work — some in person.
The Florida Association of Counties has collected data on how each of the state's 67 counties is keeping their governments running amid the coronavirus pandemic and made it available through its new COVID-19 dashboard.
As of Thursday, 54 counties were still holding regular commission meetings, with 39 still doing so in-person.
An order issued by Gov. DeSantis suspended physical quorum and telemeeting rules in light of the pandemic, and 30 counties have set up remote capability — a plurality list Zoom as their go-to meeting platform.
The coronavirus era has also forced counties to close some public buildings. All but three Florida counties have shuttered or slashed hours at libraries, while 63 have done so for rec centers and 47 have done so for parks.
Five counties have gone further than the Governor's stay-at-home order and enacted curfews. Among Florida's coastal counties, 31 have shut down beaches or otherwise restricted access.
Of possible concern, 18 counties say no entity — public or private — is administering COVID-19 collection/testing kits within their borders.
Coronavirus Numbers
Positive cases:
— 22,674 FL residents (+439 since 10 a.m. Thursday)
— 666 Non-FL residents (+4 since 10 a.m.Thursday)
Origin:
— 1,540 Travel related
— 5,944 Contact with a confirmed case
— 1,242 Both
— 13,948 Under investigation
Hospitalizations:
— 3,458 in FL
Deaths:
— 668 in FL
Evening Reads
"COVID-19 is rapidly becoming America's leading cause of death" via Dan Keating and Chiqui Esteban of The Washington Post
"Donald Trump's plan for reopening rests on testing and defers to states" via Gabby Orr and Nancy Cook of POLITICO
"U.S. jobless claims top 20 million since start of shutdowns" via Eric Morath and Sarah Chaney of The Wall Street Journal
"More than 181K Floridians apply for jobless benefits" via Gary Fineout of POLITICO Florida
"Small business rescue funds depleted with Congress deadlocked" via Zachary Warmbrodt, Burgess Everett and Heather Caygle of POLITICO
"Reopening could require thousands more public health workers" via Carla Johnson and Mike Stobbe of The Associated Press
"Where have all the heart attacks gone?" via Harlan Krumholz M.D. for The New York Times
"New York and other East Coast states extend shutdown of nonessential businesses to May 15, Gov. Cuomo says" via Noah Higgins-Dunn of CNBC
"New coronavirus data: 1 in 5 of Florida's fatal cases are in nursing homes" via Renzo Downey of Florida Politics
"Pinellas County long-term care facility confirms even larger COVID-19 outbreak" via Janelle Irwin Taylor of Florida Politics —
"'Inconclusive' COVID-19 tests cause a stir in Brevard as DOH and OMNI blame coding issue" via Alessandro Marazzi Sassoon and Jim Waymer of Florida Today
"Early discussions started about reopening Jacksonville and its beaches" via Christopher Hong of the Florida Times-Union
"Debbie Mucarsel-Powell pushes feds to help fix Florida unemployment system" via Ryan Nicol of Florida Politics
"Facebook to tell millions of users they've seen 'fake news' about coronavirus" via Mark Scott of POLITICO
"How Florida is positioning itself to post sports leagues during coronavirus shutdown" via Alex Reimer of Forbes
"Joe Biden campaign indicates Priorities USA is preferred Super PAC" via Ken Thomas of The Wall Street Journal
"Milwaukee 'unlikely' to host Democratic convention, former DNC chairman Terry McAuliffe says" via Daniel Bice of the Milwaukee Journal Sentinel
"A decade after the BP oil spill: Sick fish, Gulf pollution, and human health problems" via Craig Pittman of The Florida Phoenix
"Judge fights suspension for insubordination" via Dara Kam of the News Service of Florida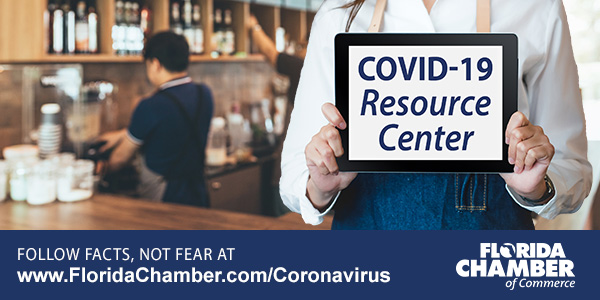 Quote of the Day
"Well, I don't think anybody should criticize people in the middle of a crisis. My job right now is just trying to connect people and solve their problems." — U.S. Sen. Rick Scott, on the DeSantis administration's coronavirus response
Bill Day's Latest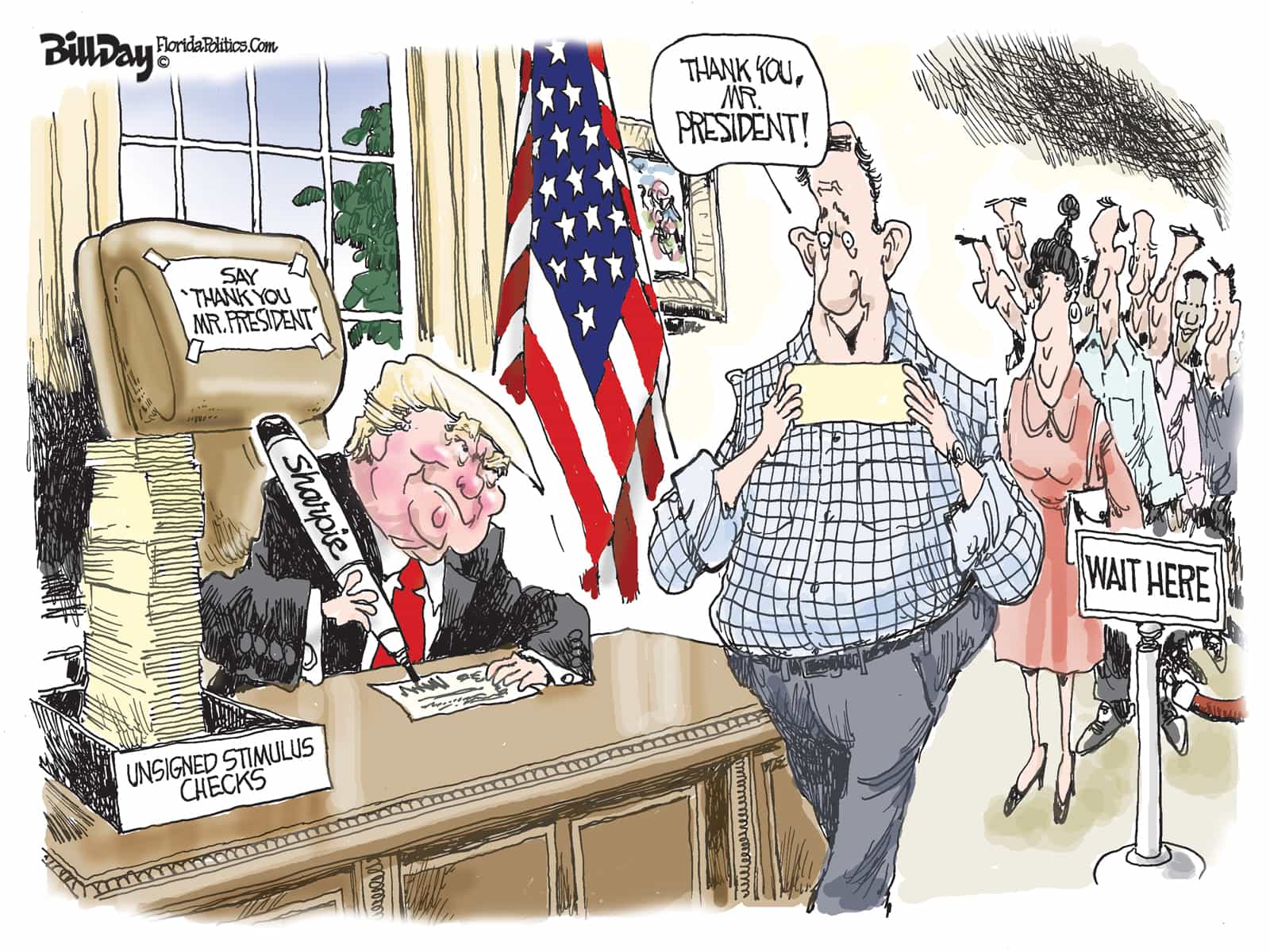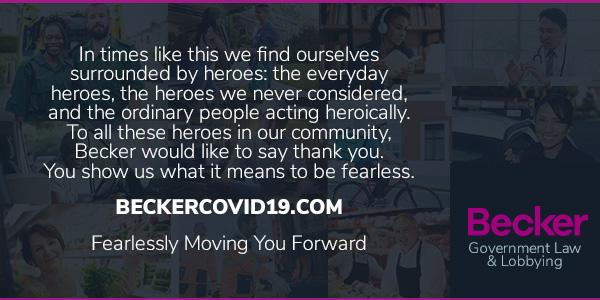 Breakthrough Insights