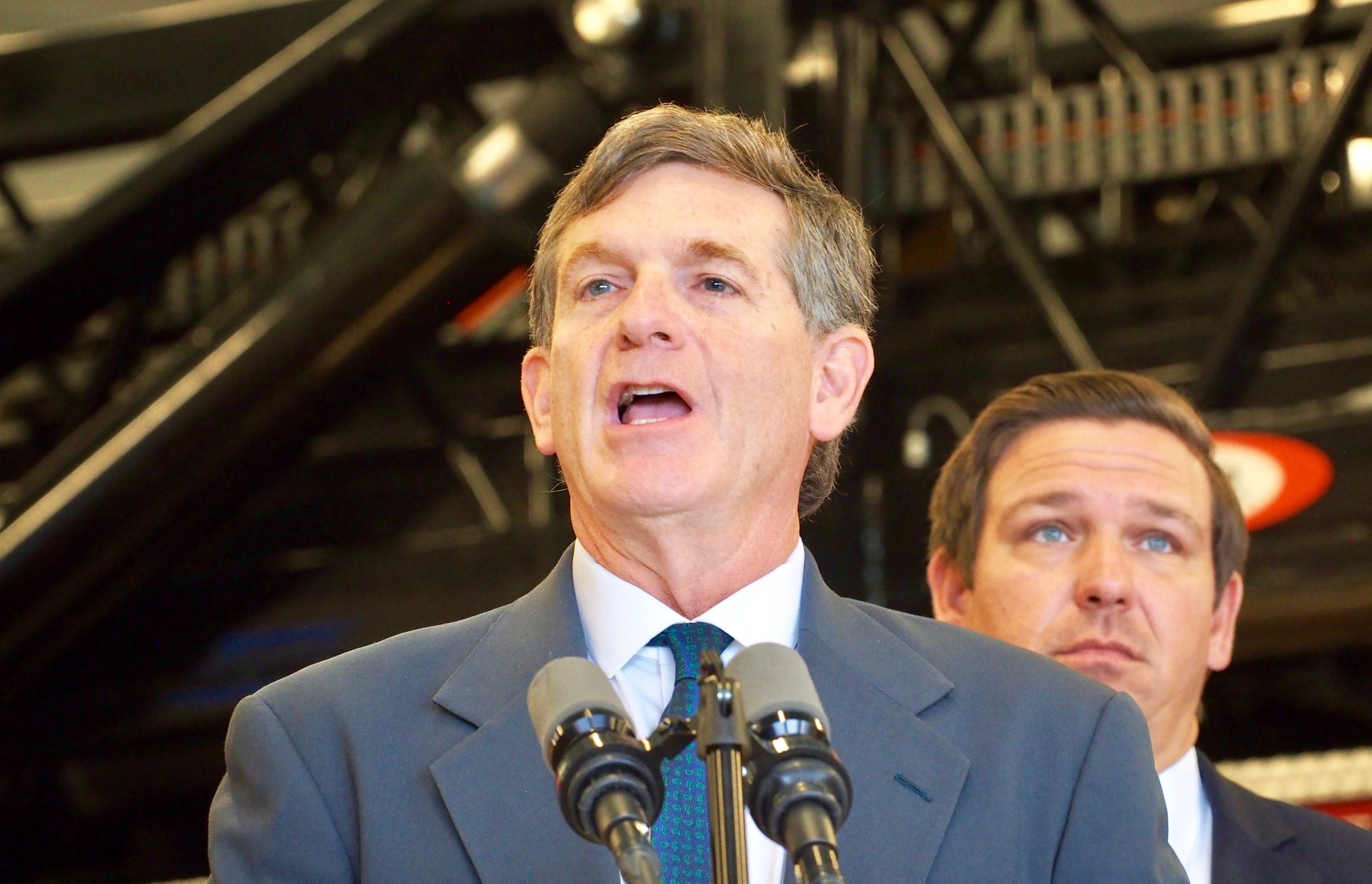 The Governor's office continues to hoard data about where elder care facilities are affected.
Florida Gov. Ron DeSantis still won't release data about where elder care facilities are being affected by COVID-19.
DeSantis and Surgeon General Scott Rivkees on Monday ducked questions from reporters about why they would not release data on specific facilities where residents or workers had tested positive for the disease.
The state releases the total number of cases in those facilities, but not where they are occurring as they do with Florida prisons.
"Generally," said DeSantis, "Florida's website and data are … there's more data put out by Florida's Department of Health than anyone anywhere."
"People have commented to me," the Governor added, "from around the country, telling me how good it is. So I appreciate the job they're doing," DeSantis said, pivoting to Rivkees.
"Within our Department of Health website," Rivkees asserted, "we have lots of information about county by county level … zip code."
Rivkees did not actually address the central question in that answer, and a follow-up came.
"Within each facility," Rivkees said, "we have infection control measures taking place. We have strike teams going in, working with hospitals, making sure they're doing all the proper procedures…."
"Like any other individual who loses their life to COVID-19," Rivkees said, the deaths are "rolled up at the county level."
When asked why not provide information specific to affected facilities, Rivkees noted that "family members" are informed.
"If an individual has COVID-19 … in a facility," Rivkees said, "contact tracing is in place."
"This is a situation where individuals are notified," he asserted.
The interest in long term care facilities as potential catalysts of community spread is not new, nor is the lack of clarity on reporting, even on facilities with clusters of COVID-19.
The Florida Health Care Association, a trade group, has requested immunity from civil and criminal liability from potentially litigious groups and individuals in the wake of the coronavirus crisis.
DeSantis has contended that COVID-19 primarily poses a threat to the elderly and the infirm.
Clusters of those infected with the novel coronavirus have surfaced in nursing homes throughout the state, and casualties have resulted.