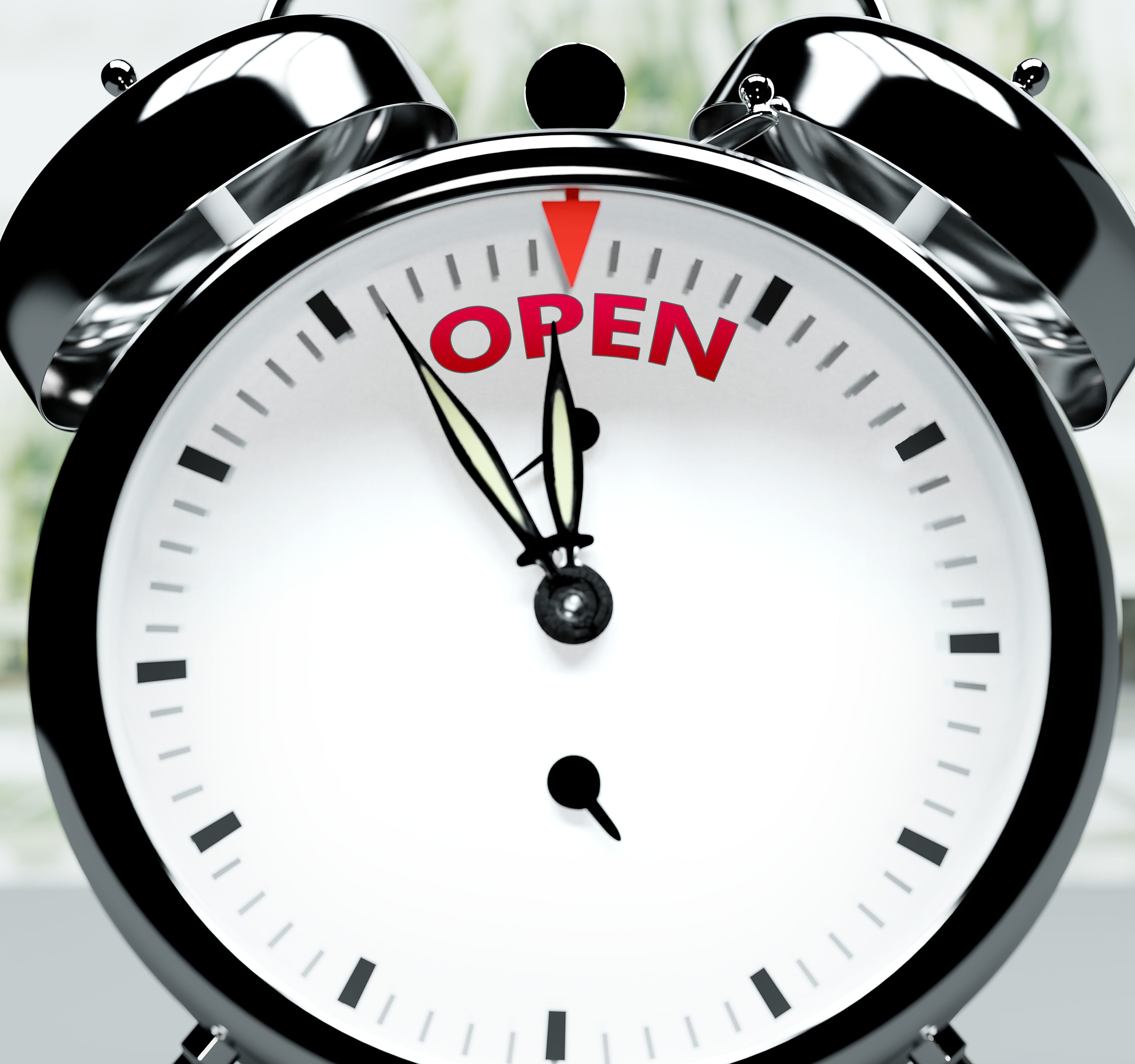 The counties are the last to enter Gov. DeSantis' Phase One reopening plan.
Broward and Miami-Dade counties — the two counties most affected by the COVID-19 crisis — will see their economies begin to reopen Monday, May 18.
Those two counties are the last in the state to enter the Governor's Phase One reopening plan after Palm Beach began that phase earlier this week.
While some businesses will begin to reopen, beaches in those areas will remain closed until at least May 26.
"Today we take another important step for a very important part of the state of Florida," Gov. Ron DeSantis said during a press conference in Doral Thursday. "Some of our absolute best economic engines are in communities throughout South Florida."
Both county governments had discussed the May 18 proposal in recent weeks. The plans to reopen will not apply equally throughout the region, however.
"They're not going to have the exact same approach for everything," DeSantis explained, "but they are collaborating and coordinating on key issues that will affect both counties and will affect the Southeast region."
Miami Beach is working on a two-part plan to reopen Wednesday, May 20. Barbershops, museums, nail salons and retail stores will begin to open at that date. Restaurants will not open their doors for in-person dining until May 27.
Through most of Miami-Dade County, however, restaurants, manufacturing and other small businesses will be allowed to reopen on May 18, subject to social distancing restrictions.
"You will still need to practice social distancing by at least 6 feet, wear face coverings on your mouth and nose while indoors [and] wash your hands frequently," Miami-Dade Mayor Carlos Giménez said Thursday.
He added that should Miami-Dade see signs of a new outbreak, officials would be willing to pull back on those openings.
The county will keep closed its spas, bars, gyms, beaches, movie theaters, bowling alleys, polls, tattoo ships and massage parlors.
Broward County will have similar guidelines but with a few differences. For instance, homeowners associations and apartment complexes will be permitted to open gyms.
The two counties — along with Palm Beach — had been exempted from the state's original Phase One plan. Following the statewide launch on May 4, Palm Beach requested to be added to that phased reopening. DeSantis granted that request, effective this past Monday, May 11.
Businesses in Broward and Miami-Dade remained mostly closed, however, due to the virus's spread in the region. Data shows the spread has slowed throughout the state, but for the duration of the crisis, Broward and Miami-Dade alone have accounted for around half of the confirmed cases statewide.
The counties had begun opening parks and other recreational activities with limited hours and enforcement of social distancing restrictions.
Beaches in the two counties will remain closed for at least another week, according to Broward County Mayor Dale Holness.
"The consensus from our mayors on our call yesterday was that we wait until at least the 26th [of May] until we do any opening of the beaches," Holness said.
"In our conversation with Mayor Giménez, we agreed that it's best that we do it together as a region. If we open one section of the beach or one city, and the others are not open, then we'll have a crowd and get back to where we were."
With the virus still present, some Floridians have worried about even a partial reopening of the economy, which was shut down over concerns the virus's spread would overwhelm hospitals in Florida and around the country.
That dire scenario has been avoided, and the Governor laid out statistics Thursday he argued support a move to partially reopen.
In the state's 67 counties, most of which entered Phase One on May 4, individuals in the intensive care unit (ICU) due to COVID-19 have dropped by 21%. Individuals on ventilators have dropped by 32%.
Miami-Dade and Broward counties have shown positive trends in recent weeks as well.
Since April 29, Miami-Dade has seen a 36% decrease in ICU patients and a 43% drop in ventilator use, according to the Governor.
Broward has shown a 44% drop in ICU patients with a 56% dip in ventilator use.
"The trends have been positive," DeSantis said. "The work has been effective."
While those trends have pushed state and local officials to begin rebooting the economy, the mayors and Governor stressed the virus is not gone.
"We can't take our eye off the ball," DeSantis said. "The virus is still here. It doesn't seem to be generating as many cases in Southeast Florida as it was doing six weeks ago. But in those enclosed environments [it] still represents a significant threat."
Giménez used that rationale to explain why individuals must continue to follow social distancing guidelines even in newly-opened businesses.
"Everyone must assume that they are asymptomatic carriers of the virus and could be passing it on to other people without even knowing about it," Giménez said.
Added Holness, "The South Florida region is one community. We're in this together and we must work in a collaborative manner as we go forward to beat this COVID-19 virus."