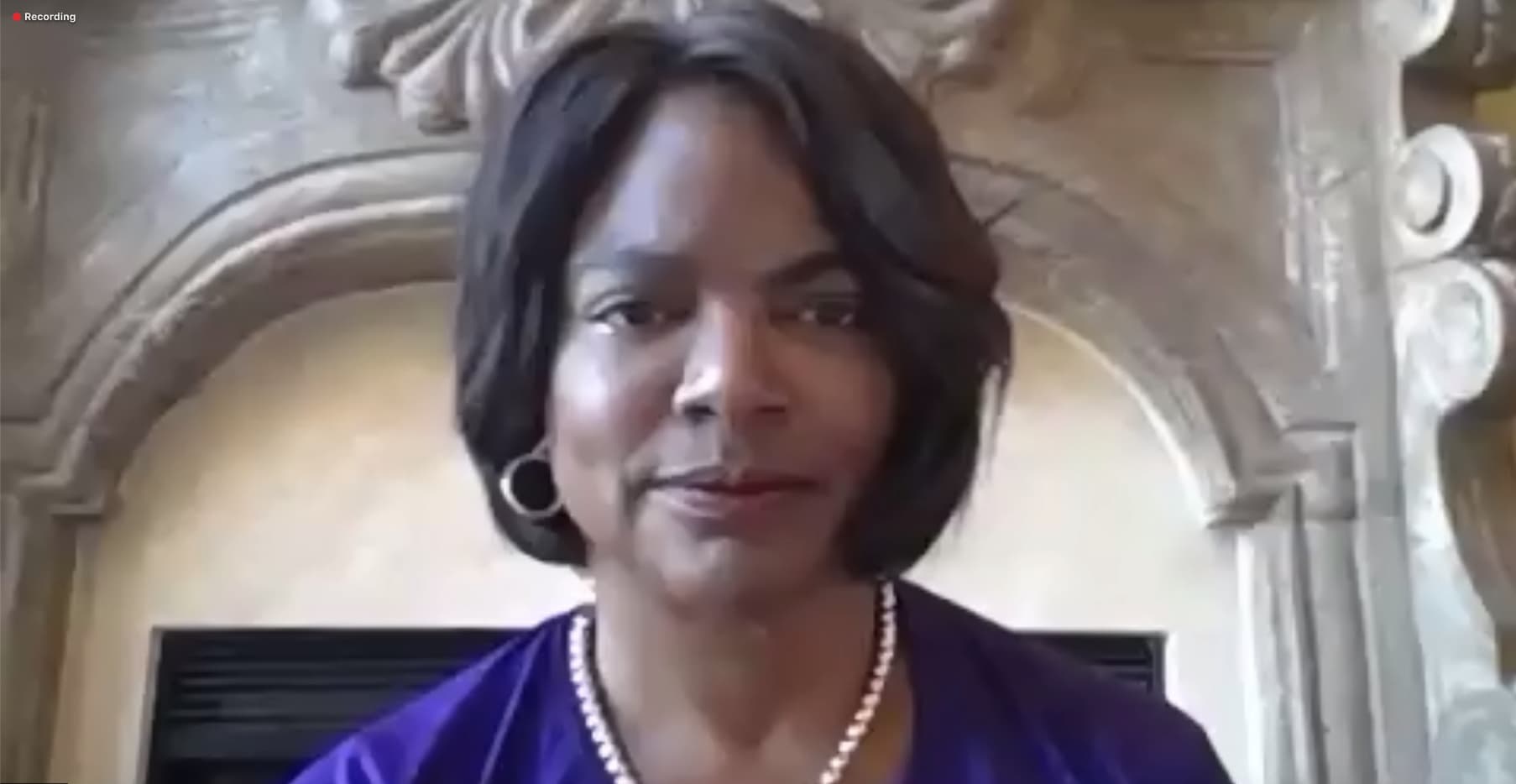 Demings charges that what Pence delivers for coronavirus response is an empty box.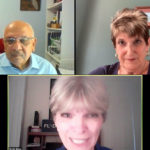 With the man who has the job she wants coming to town, Democratic U.S. Rep. Val Demings on Tuesday laid into Vice President Mike Pence and his boss for how they've handled the coronavirus crisis.
Demings, the Orlando congresswoman whose prospects seem to be rising lately as a potential Democratic vice presidential candidate on Joe Biden's national ticket, charged Pence and Trump with ignoring the suffering, deaths, and hardships arising from the pandemic's health and economic battering of America.
Pence, Trump's hand-picked leader of the federal coronavirus crisis response, is due in Orlando Wednesday. He'll be delivering boxes of personal protection equipment — "And I hope something is actually in it," Demings quipped, harkening a photo-op last week at which Pence lifted empty boxes — to a nursing home, and to join a round table discussion in Orlando on tourism, with Gov Ron DeSantis and hospitality industry leaders,
On Tuesday, Demings joined Florida Democratic Party Chair Terrie Rizzo, state Sen. Victor Torres of Orlando and union representative Julee Jerkovich of the United Food and Commercial Workers, Local 1625, which represents nursing home workers, in a Zoom-carried press conference offering a prebuttle to Pence's visit to Orlando.
While Rizzo ripped Trump, Pence, and their administration's responses to the coronavirus crisis as too little, too late, Torres took aim at DeSantis for the state's problematic unemployment compensation program, and Jerkovich spoke of the frustration and heartache of front-line workers in Florida's nursing homes, this call was highlighted by Demings going after Pence.
The party also refused to give Demings a chance to answer a reporter's question about her vice presidential prospects, saying it was not on topic. But it was, as Demings took aim at Pence from a position that could be a pre-campaign posture targeting him.
Her empty-box analogy went to the heart of Demings' assertions: that Trump and Pence have been "giving the appearance of doing something" while diverting attention and delivering nothing.
"The President and the Vice President want you to take your eyes off the real conditions on the ground," Demings said. "Pay no attention to the number of people who have died. Pay no attention to the number of people who are sick. Ignore the fact that this country's numbers continue to increase, and we have had the worst response in the world, compared to other industrialized countries.
"Pay no attention to the facts. But feast your eyes on Vice President Mike Pence, the person in charge of America's response, carrying a box, and I hope something is actually in it, into a nursing home in Florida," Demings said.
A Trump-Pence campaign representative, Trump Victory spokesperson Emma Vaughn, responded by accusing the Democrats of playing politics with the coronavirus crisis.
"While Florida Democrats are busy politicizing a national emergency, President Trump, Vice President Pence, Republican leadership in Congress and Governor DeSantis have led a bold, whole-of-America approach to slowing the spread of coronavirus," Vaughn declared. "From passing a socialist wish list to delaying crucial aid for Florida small businesses, it is clear that Florida Democrats will choose politics over Floridians every day of the week."
Demings and the others on the Democrats' call preferred to characterize the Republicans approach as a whole-lot-of-nothing, when looking at 36 million people unemployed, a Florida hospitality industry in shambles, thousands of families suffering illnesses and deaths, and nursing homes still struggling to get the kinds of PPE Pence will be hand-delivering Wednesday.
Those are things the administration not only are not addressing but don't want to even ever talk about, Demings said.
"Do you ever hear the President or the Vice President talk about the 36 million people out of work, and the fear and the problems that they are seeing every day?" Demings challenged. "On the Vice President's agenda as he plans his trip to Florida nowhere did I see where he plans to talk about the failed unemployment system right here in Florida.
"These are tough times, but during the toughest of times, that's where true leadership rises to the occasion. In the absence of true leadership, good things don't happen fast enough," she continued. "And the results during this crisis can be deadly or leave people with absolutely nothing."