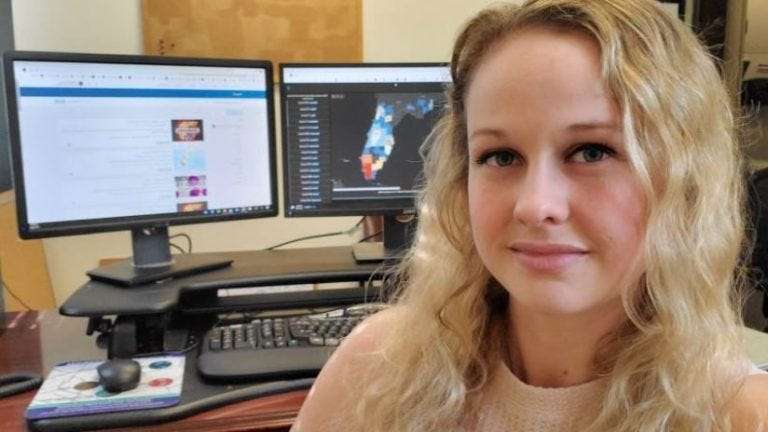 DeSantis went on offense against a controversial ouster.
Gov. Ron DeSantis didn't know who Rebekah Jones was Tuesday afternoon when reporters asked him for comment on her firing.
But by Wednesday afternoon, the Governor offered an authoritative prosecution of the case for firing Jones, who had worked on the state's COVID-19 dashboard, with cause.
DeSantis disparaged her, saying she's "not even a data scientist … not involved in collating data, she lacks the expertise to do that. She is not an epidemiologist. She is not the chief architect of our web portal, that's another false statement."
The Governor noted that she had a history of bucking superiors in her recent duties.
"What she was doing was putting data on the portal which the scientists didn't believe was valid data," DeSantis said. "So she didn't listen to the people who were her superiors. She had many people above her in the chain of command."
The Governor also threw some mud, noting that she faced criminal charges for cyberstalking and sexual harassment.
"She should have been dismissed long before that," DeSantis said. "I've asked the Department of Health to explain to me how someone could be charged with this and carry on."
The blistering statements continue a narrative, advanced by the Governor's Office and press allies, that Jones' firing was warranted despite a hue and cry from Democrats who accused him of data suppression.
The Governor's head spokesperson, Helen Aguirre Ferre, bashed Jones Tuesday for a "repeated course of insubordination during her time with the Department, including her unilateral decisions to modify the Department's COVID-19 dashboard without input or approval from the epidemiological team or her supervisors."
"The blatant disrespect for the professionals who were working around the clock to provide the important information for the COVID-19 website was harmful to the team," Ferre added. "Having someone disruptive cannot be tolerated during this public pandemic, which led the Department to determine that it was best to terminate her employment."
Meanwhile, a dossier of information about the jilted Jones appeared, in article form, on the conservative Capitolist website, where the administration's argument got a sympathetic hearing.