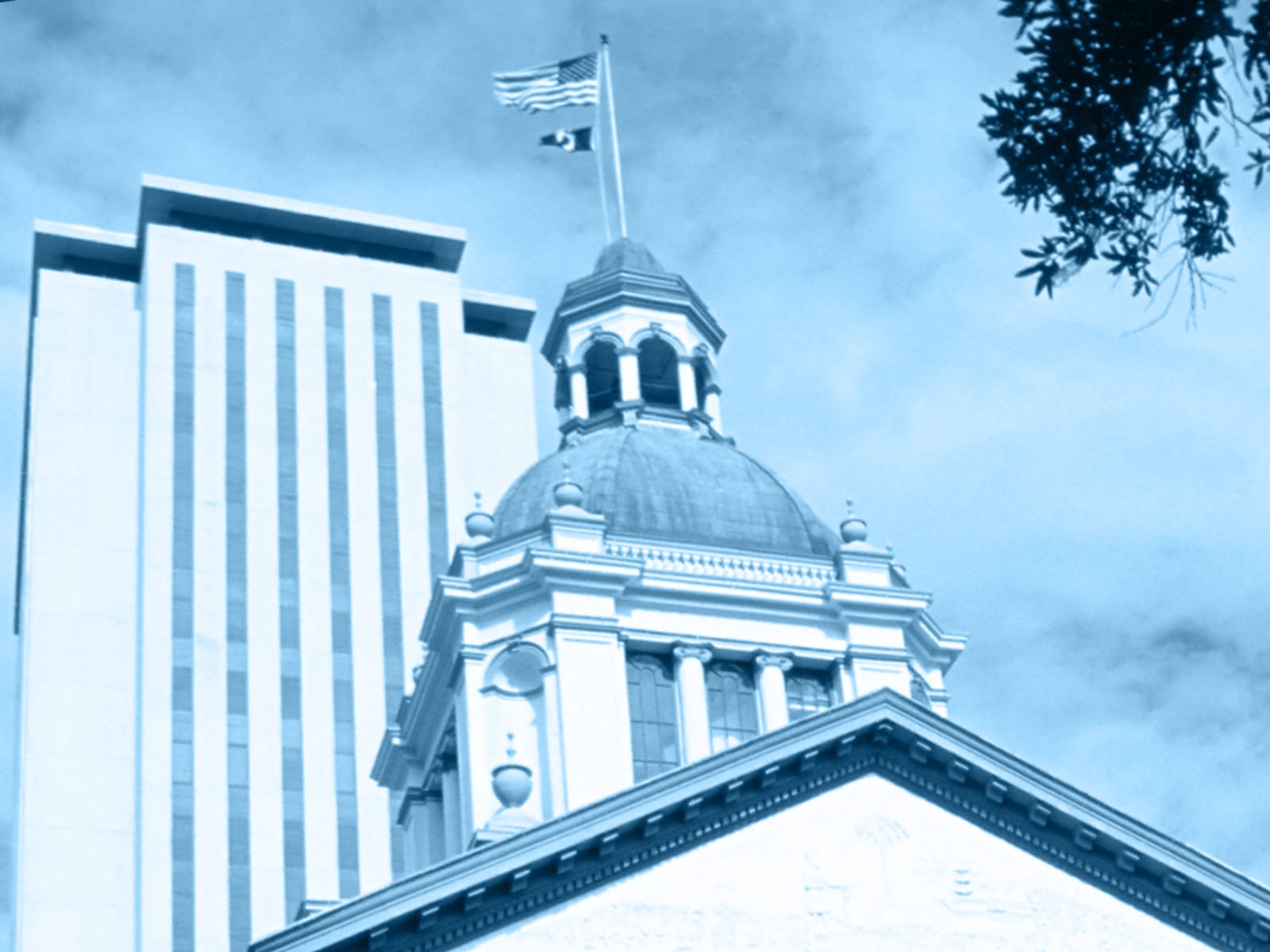 Fighting COVID-19 is like a war, says Danny Burgess.
War footing
Leaders up to President Donald Trump have likened the quest to fight the coronavirus in terms of a war.
Danny Burgess, executive director of the Florida Department of Veterans Affairs, considers the comparison on point.
"We're waging an unprecedented war against an invisible enemy (and) it is absolutely fitting to have military analogies, rhetoric, and terminologies thrown into conversations about how to combat COVID-19," he said.
Beyond just the jargon, the military's abilities in communications, its chain-of-command, logistical experience, and the ability to quickly adapt in rapidly changing scenarios make veterans ideally suited to dealing with the pandemic.
And Burgess' department is loaded with military sorts, including himself, a lawyer and captain in the Army Reserve. His leadership team includes a retired major general and Army colonels. "When I put my military uniform on, I'm saluting them," he observed.
"I'm surrounded by incredible leaders who retired from military service," he said. "You can imagine how lucky I am to have that type of institutional experience and knowledge."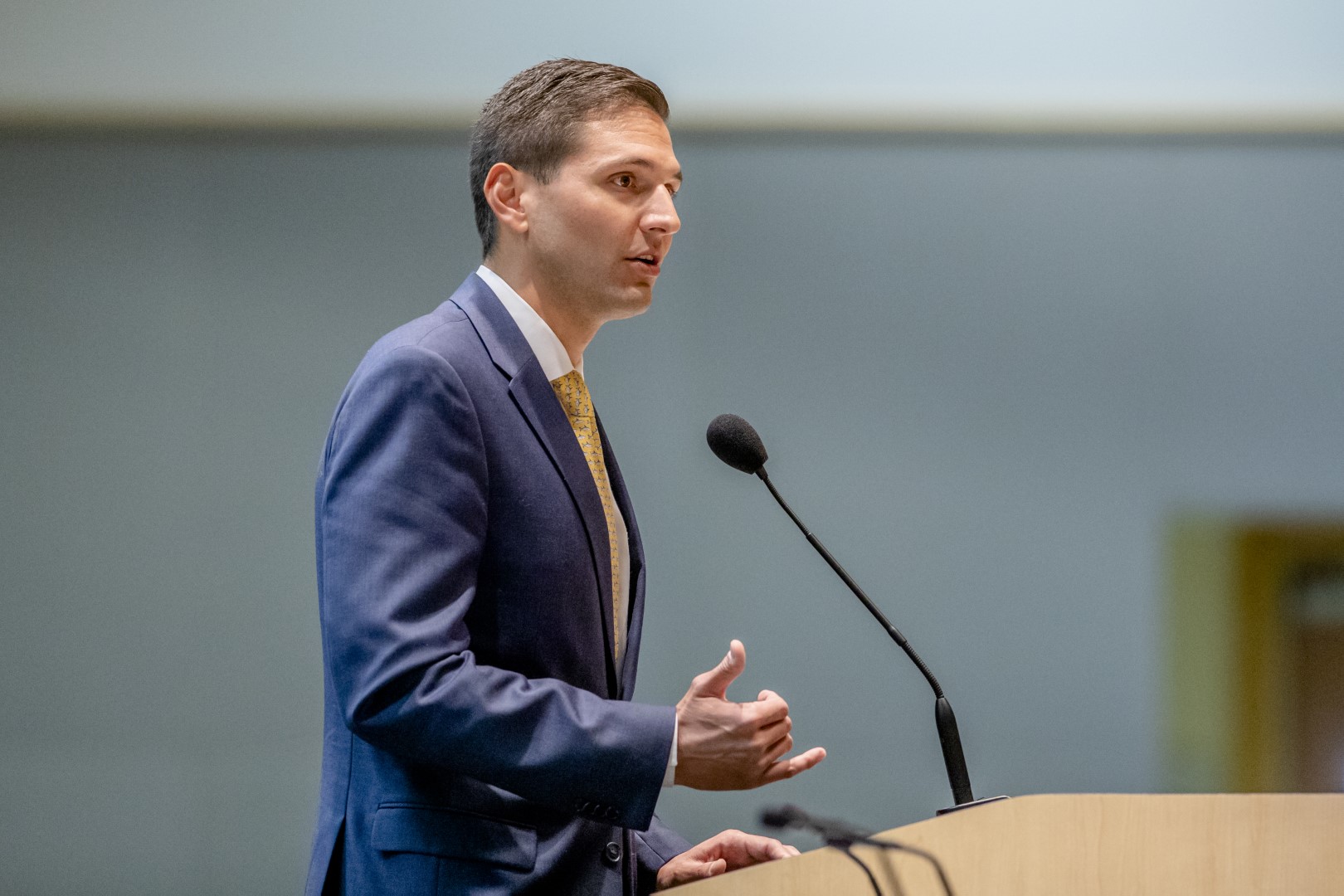 While his department has many responsibilities throughout the state in helping veterans get the benefits they deserve, the most pressing obligation is containing the spread of coronavirus in the state's seven veterans' nursing homes.
Thus far, only one of those facilities — the Alexander Nininger State Veterans' Nursing Home in Pembroke Pines — has had a serious outbreak, resulting in seven deaths.
"Our hearts break for the residents, the families, and our staff, who cared for them and shared in their lives," Burgess said. "Despite these challenges, our teams — especially our team in Pembroke Pines — they're just amazing …. This has been going on now for a couple of months, and they're still in the fight there. They're not stopping there, not slowing down. They're more motivated than ever.
He also praised his staffs' "willingness for innovation and trying new things, making sure they are dotting every I crossing every T, screening everything and everyone and testing as much as they can, cleaning as much as they can."
The director was quick to praise the cooperation received from state agencies, including AHCA and the Division of Emergency Management, as well as federal entities such as the Florida National Guard, called into service to administer testing throughout the agency's nursing homes.
Burgess employed another military analogy when talking about the challenges of a novel virus.
"You know what unprecedented means? A lot of times, you figure some things out as you go … It's up to us to rise to the occasion and to adjust fire, to quickly adapt to an ongoing crisis (is a) critically important thing. Every day we learn something new and it's our job to respond accordingly."
While the coronavirus has curtailed many of the traditional Memorial Day services, Burgess suggests there are other ways to pay respect to those who gave their lives serving their country.
"There are still many ways that we can honor our fallen heroes. Flying a flag in your front yard," he said. "Talk to your children about sacrifice, about service, about character traits … courage bravery, selflessness."
He also asks Floridians to consider Gold Star families who have lost a loved one. "For them, every day is Memorial Day," and they should always be "in our hearts, our thoughts and our prayers."
In his Memorial Day proclamation, Gov. Ron DeSantis has requested flags to fly at half-staff from sunrise to noon Monday and called for a moment of silence at 3 p.m.
Coming up, the usual assortment of tidbits, leftovers and not-ready-for-prime-time moments by Peter Schorsch, Drew Wilson, Renzo Downey, Jason Delgado and the staff of Florida Politics.
___
Take 5
The "Takeaway 5" — the Top 5 stories from the week that was:
Dashboard data scientist fired — Rebekah Jones, the Geographic Information Systems manager who built and maintained the Department of Health dashboard, was fired from her post and told Florida Today she lost her lob because she would not "manually change data to drum up support for the plan to reopen." The dust-up prompted Democrats, including Agriculture Commissioner Nikki Fried, to call for an Inspector General investigation. But the Governor's Office pushed back and said Jones was fired for a history of insubordination. Conservative outlet The Capitolist published a piece calling Jones' claim a conspiracy theory, stating her role with the dashboard was overstated and bringing up an unrelated cyberstalking arrest in Leon County.
South Florida enters Phase One — Miami-Dade and Broward counties, the parts of Florida with the highest number of COVID-19 infections, cautiously entered Phase One reopening Monday. Miami Mayor Francis Suarez said public responsibility would determine whether the region can advance to Phase Two when the rest of the state shifts to another reopening step. There remain areas where the counties still have greater restrictions in place. Beaches won't reopen in either county until Tuesday at the soonest, with Miami Beach closed until June 1, but salons and restaurants capacity are once again in business with limited capacity. But some jurisdictions have tighter rules in place; the city of Miami doesn't open restaurant dining rooms until next week.
Theme Parks unroll reopening plans — Florida set a process for theme parks to submit reopening plans to local government for approval. Universal Orlando won support from the Orange County Economic Recovery Task Force to open Universal Studios, Islands of Adventure and Volcano Bay to the public on June 5 with limits on attendance. The plan includes mask requirements and temperature checks, and guests will reserve ride times on phone apps instead of standing in lines. Legoland, meanwhile, won approval from Winter Haven for a June 1 reopening. SeaWorld and Busch Gardens executives say plans for a mid-June reopening will be put up for consideration. Walt Disney World won't submit proposals until next week.
Short-term rentals return to Florida — DeSantis lifted a statewide ban on short-term vacation rentals, but he still required counties to submit plans to the department of business and Professional Regulation for governing the industry. As of Friday morning, plans had been approved in 26 counties, including eight Panhandle counties and all of Southwest Florida's coastal counties. The plans themselves have included bans on international visitors and restrictions on travelers coming from hot spots for COVID-19 infections. Regulations also include a focus on keeping environments clean and allowing times between rentals to sanitize properties.
Data breach now among unemployment problems — The number of claims continues to build up and stress the Department of Economic Opportunities besieged system. The agency confirmed Thursday a data breach meant 98 individuals had their names and Social Security numbers compromised. Florida's unemployment rate in April tripled to 12.9%. But the state has not processed more than 1.5 million claims of the 2.1 million applications submitted since the beginning of the coronavirus crisis. Officials say more than 914,000 applicants were determined to be eligible for state unemployment, and another 112,000 were deemed eligible at least for federal aid through the CARES Act. But another nearly 369,000 applications were rejected, about 24% of all claims processed.
Coronavirus numbers
Positive cases:
— 48,150 FL residents (+5,210 since May 15)
— 1,301 Non-FL residents (+103 since May 15)
Origin:
— 2,075 Travel related
— 22,171 Contact with a confirmed case
— 1,950 Both
— 21,954 Under investigation
Hospitalizations:
— 9,117 in FL
Deaths:
— 2,190 in FL
Unemployment numbers
As of May 21:
Claims submitted: 2,101,768
— Confirmed unique claims: 1,741,088 (+219,740 since May 14)
— Claims processed: 1,533,751 (+343,659 since May 7)
— Claims paid: 996,045 (+254,048 since May 14)
Total paid out: $2.75 billion (+$890 million since May 14)
— State money: $905,412,844
— Federal money: $1,843,438,884
___
'Foster Care Month'
Gov. DeSantis and First Lady Casey DeSantis on Tuesday recognized May 2020 as Foster Care Month in Florida, bringing attention to those within the foster care system, particularly during the COVID-19 pandemic.
"Even in this time of stress and uncertainty, many families have committed to providing care for young people if they contract COVID-19 or they are exposed to the virus," DeSantis said. "That level of compassion and dedication is admirable, and as a father of three, I find it really moving."
In light of the impacts brought about by the pandemic, foster families are adapting to the challenges while also providing emotional and educational support.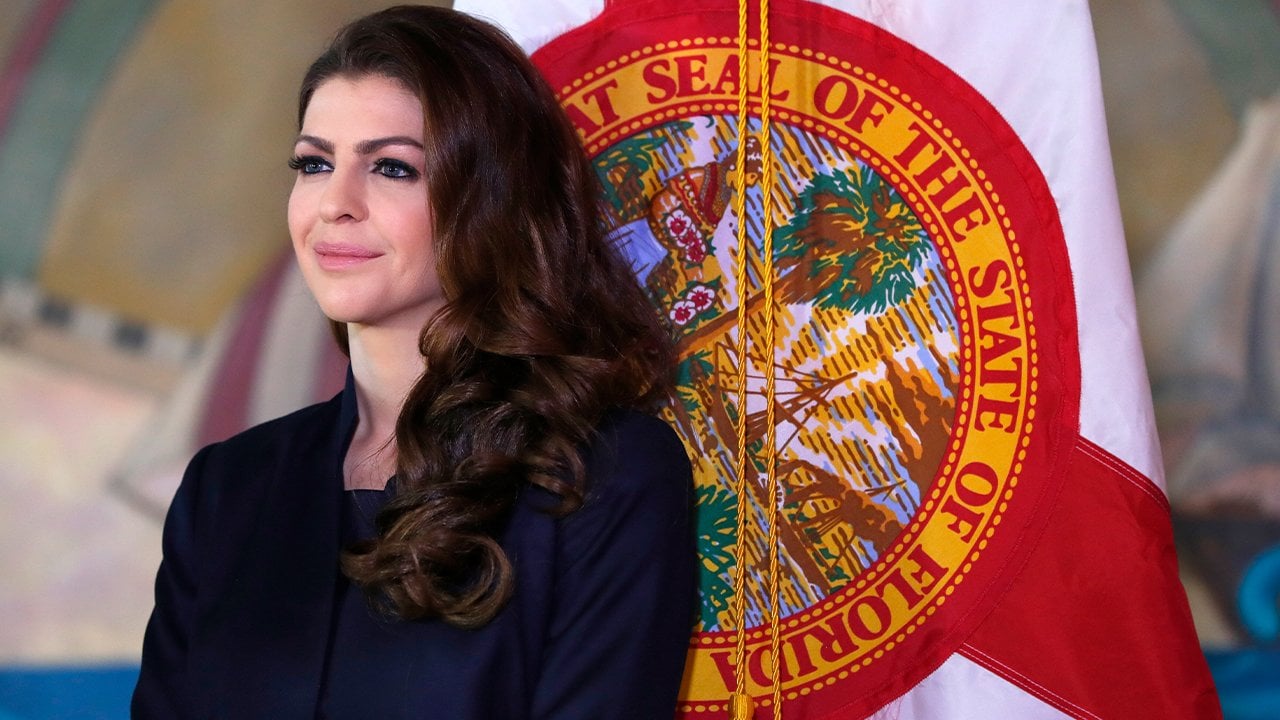 "All children deserve a loving home," First Lady DeSantis said. "As we continue to navigate through this public health emergency, we can't lose sight of that; we must keep our foster families and youth top of mind. Offer to drop off groceries at the front door or schedule a time to video chat — any kind gesture large or small can have a meaningful impact."
More than 6,700 foster families in Florida have opened their hearts and homes to over 8,150 children, the news release announced.
"I'm so grateful for Florida's foster families," said Department of Children and Families Secretary Chad Poppell. "Now more than ever, our young people need stability and reassurance and, most importantly, to know that they're not alone. Fortunately, our foster care system is filled with loving, caring individuals, and I'm confident that they're rising to the challenge."
Help on the way
The First Lady also announced this week that the Department of Children and Families landed a nearly $2 million emergency grant to address substance abuse disorders and mental health in the Sunshine State.
"Gov. DeSantis and I are extremely grateful for this grant. While our health care workers are on the front lines, working tirelessly to help Floridians who are physically ill, there is an overwhelming need for behavioral health services," she said.
Awarded by the United States Department of Health and Human Services, Substance Abuse and Mental Health Services Administration, the grant money will be allocated over the next 16 months with $1.8 million headed for direct service provisions.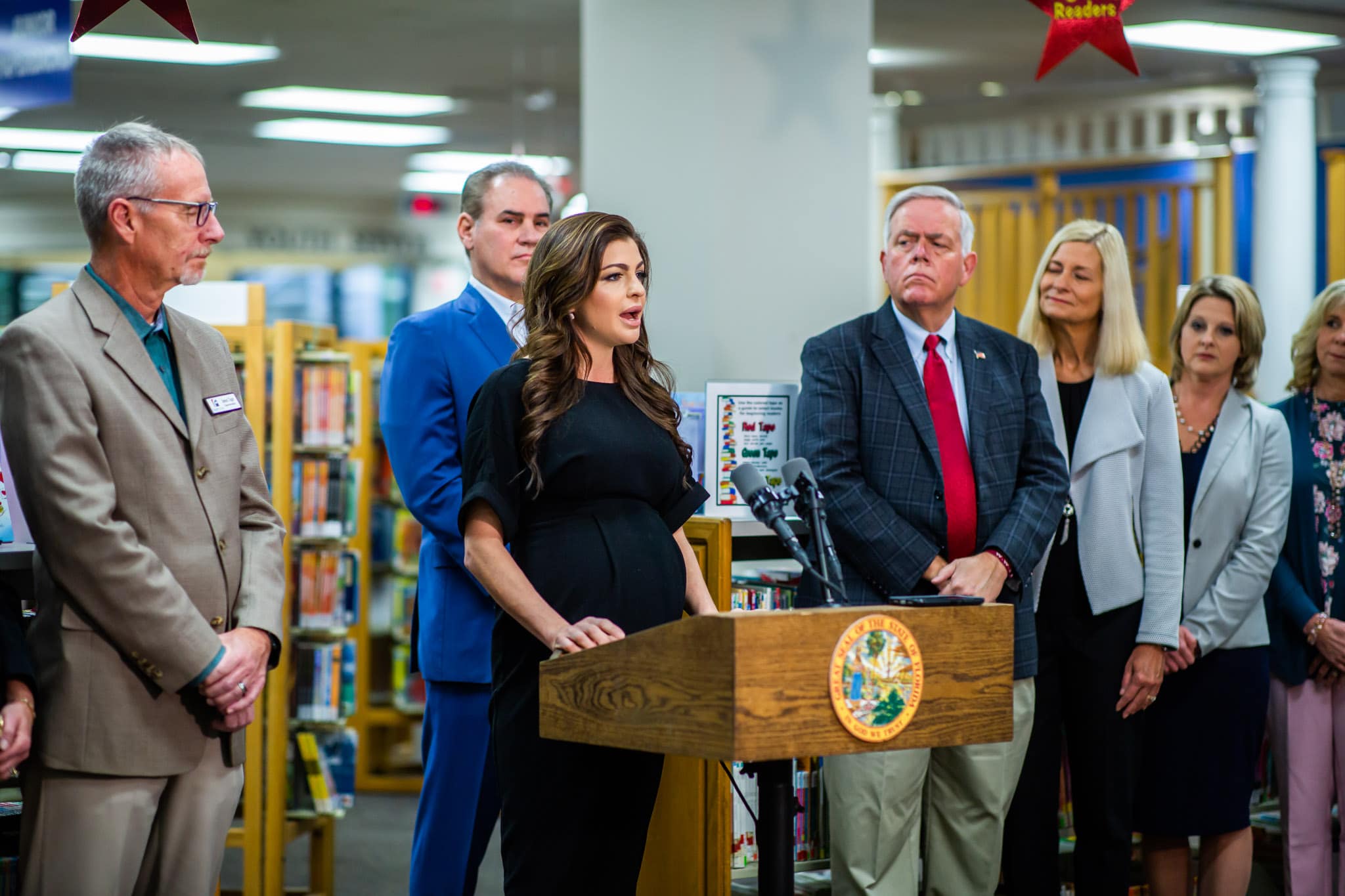 Of that, the state will put $600,000 toward mental health services with telehealth technology, a rising service amid the COVID-19 pandemic.
In the announcements, DCF said its entities would distribute the remaining funds, particularly in areas with the highest volume of confirmed cases.
"This grant enables DCF, through its strong partnerships with managing entities across the state, to continue providing mental health and substance abuse treatment for anyone in need, including those dedicated first responders who are working day-in and day-out to see us through this public health emergency," First Lady DeSantis concluded.
Tracing scam
The Florida Department of Agriculture and Consumers Services and Agriculture Commissioner Fried are echoing warnings from the Federal Trade Commission about a new scam surfacing during the ongoing COVID-19 pandemic.
Coined by authorities as the contact tracing text messaging scam, the chicanery involves crooks posing as state health department workers who are trying to identify everyone that came in contact with a person while they were possibly infectious.
During their scheme, the fraudsters will swindle the personal information of a person, including their Social Security number, bank account, credit card number and more.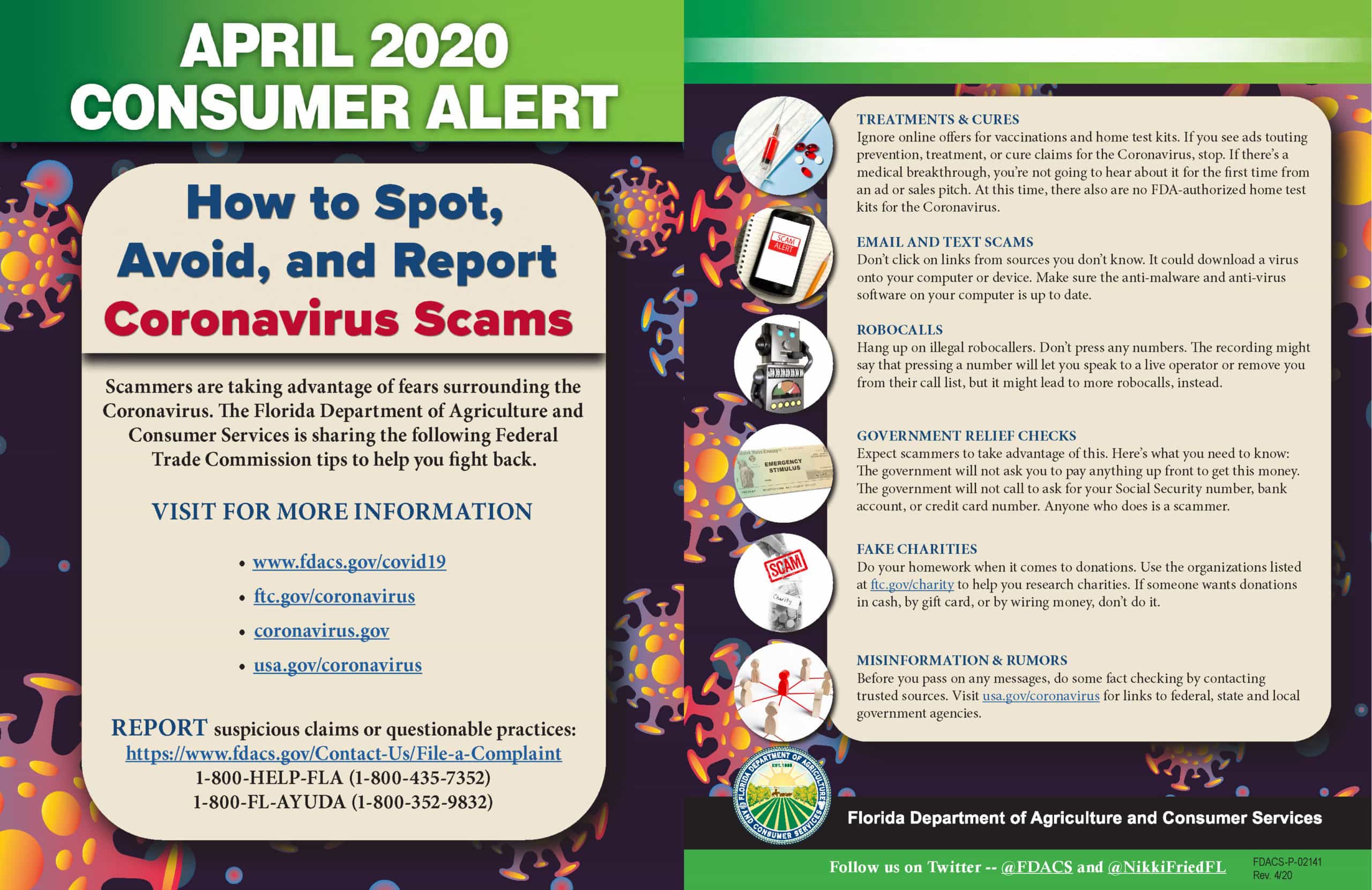 Fried warned that the scam may also be conducted via text message and is urging Floridians to remain on guard as the scammers may request that their victims download malicious software, giving them access to the data on your phone.
"Contact tracing is a powerful public health tool that helps stop the further spread of COVID-19," Fried said. "We have zero tolerance for scammers trying to take advantage of this essential process during these difficult times. We urge Floridians to use these tips to learn how to protect themselves and their families against potential fraud or identity theft."
Consumers who suspect a potential scammer either contacted them or left a message regarding COVID-19 contact tracing are encouraged to call 1-800-HELP-FLA or visit FloridaConsumerHelp.com to file a complaint.
More information from the Federal Trade Commission on spam text messages can be found on their website.
Stellar service
Attorney General Ashley Moody activated the price gouging hotline more than two months ago, and she's happy with the results her team has delivered.
Moody released a video message this week, lauding the employees who have been picking up when Floridians call.
"The team members operating our Price Gouging Hotline have worked tirelessly throughout this crisis — fielding calls and complaints from Floridians concerned about outrageous price increases and scams. Many of them quickly adapted to working remotely. Others, following strict CDC health guidelines, social distanced and worked periodically from our call center," Moody said.
"Their dedication to our mission of protecting Floridians has helped our Consumer Protection Division Rapid Response Team secure more than half a million dollars in refunds for consumers and further price gouging investigations."
Thus far, the team has handled 4,500 consumer complaints; made more than 6,500 referrals and contacts to merchants about price gouging allegations, refunds and scams; Issued 73 subpoenas to further price gouging investigations; deactivated more than 189 posts offering items for outrageous prices; and secured more than $503,000 in refunds related to travel, leisure and product purchases.
Under the coronavirus state of emergency, the state's price gouging statute applies to protective masks and other personal protective equipment, cleaning supplies, COVID-19 test kits, swabs and other medical supplies.
Violators can be fined $1,000 per gouging and up to $25,000 a day.
To watch the video, click on the image below:
Get wise
A new survey conducted by Chief Financial Officer Jimmy Patronis and a coalition of financial, insurance and consumer groups revealed that over two-thirds of Floridians are worried about the COVID-19 impact on family economic security.
"Many people are understandably worried about their families' future because they're struggling so hard just to make ends meet," said Kevin D. Johnson, president and CEO of Suncoast Credit Union. "Our goal is to help Floridians with direction and answers or suggestions about their toughest problems so they can relieve some of the stress related to this difficult and prolonged period."
In the poll of 2,000 Florida voters, over 77% said COVID-19 has created "more" financial stress on the household, and 43% said it has caused "significantly more."
The poll also revealed that 70% of Floridians are unable to make ends meet for more than six months on savings alone. For those younger than 35, that number skyrockets to 88% and even higher for minorities at 89%.
"The pandemic represents a one-two gut punch for Floridians, bringing deep concerns about both physical and fiscal well-being," said Lee Hinkle, a director for the consumer group FACT. "Financial literacy is an important path to help our fellow residents persevere through the difficulties COVID-19 has brought to family finances."
With concern about the lasting financial damage from the pandemic, Patronis and the coalition this week launched MoneyWise Florida, a website with helpful financial information for Floridians.
The initiative includes advice for all phases of life, from first-time car purchases and how college students can start saving, buy a home, and plan for retirement.
To watch an introductory video from Patronis, click on the image below:
Instagram of the week
The week in appointments
Pinellas County Supervisor of Elections — DeSantis appointed Julie Marcus as Pinellas County elections supervisor, effective May 19. Marcus, of St. Petersburg, has served as the chief deputy to the Supervisor of Elections since 2012. In her 17 years at the office, she has also served as deputy supervisor, election services coordinator and voter outreach manager. The USF alumna will serve out the remainder of retired elections supervisor Deborah Clark's term. The office is up for election in November.
Democrats deliver claims
Senate Democrats this week took up the Governor's suggestion to deliver a list of jobless Floridians still seeking unemployment benefits.
Democratic Leader Audrey Gibson had a member of her staff deliver the names and claimant ID numbers of more than 1,000 applicants who had not received unemployment benefits since March.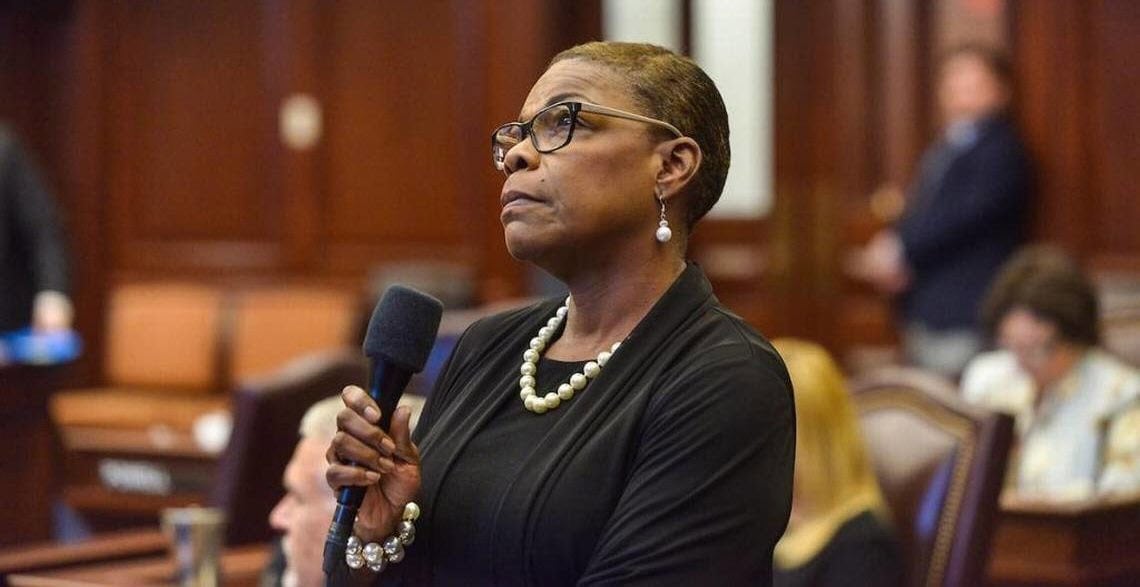 "A single application could represent the support for an entire family," Gibson said in a statement. "Many in our state live paycheck to paycheck, and disruption of income is as devastating as all of us who have done food distributions, regardless of party, can attest."
The staffer hand-delivered a storage file box containing emails and the lists of the unsuccessful applicants to the Governor's Capitol office. Those files come from some of the calls both staff and senators personally have picked up from frustrated and unemployed Floridians.
"Rather than a 'smart sheet' or fax suggested by DEO in a tweet on Friday, our Caucus took the people's distress to the Governor as he requested last week," Gibson said. "The multitude of emails and lists tells their story. We simply want to amplify their voices to 'PayTheClaimsNow!'"
Ahead of schedule
To the glee of central Floridians, DeSantis and Florida Department of Transportation Secretary Kevin Thibault announced the opening of five new Interstate-4/State Road 408 flyover ramps this week.
The project was completed more than three months ahead of schedule and was made possible by a decrease in traffic — one of the few silver linings brought about by the COVID-19 pandemic.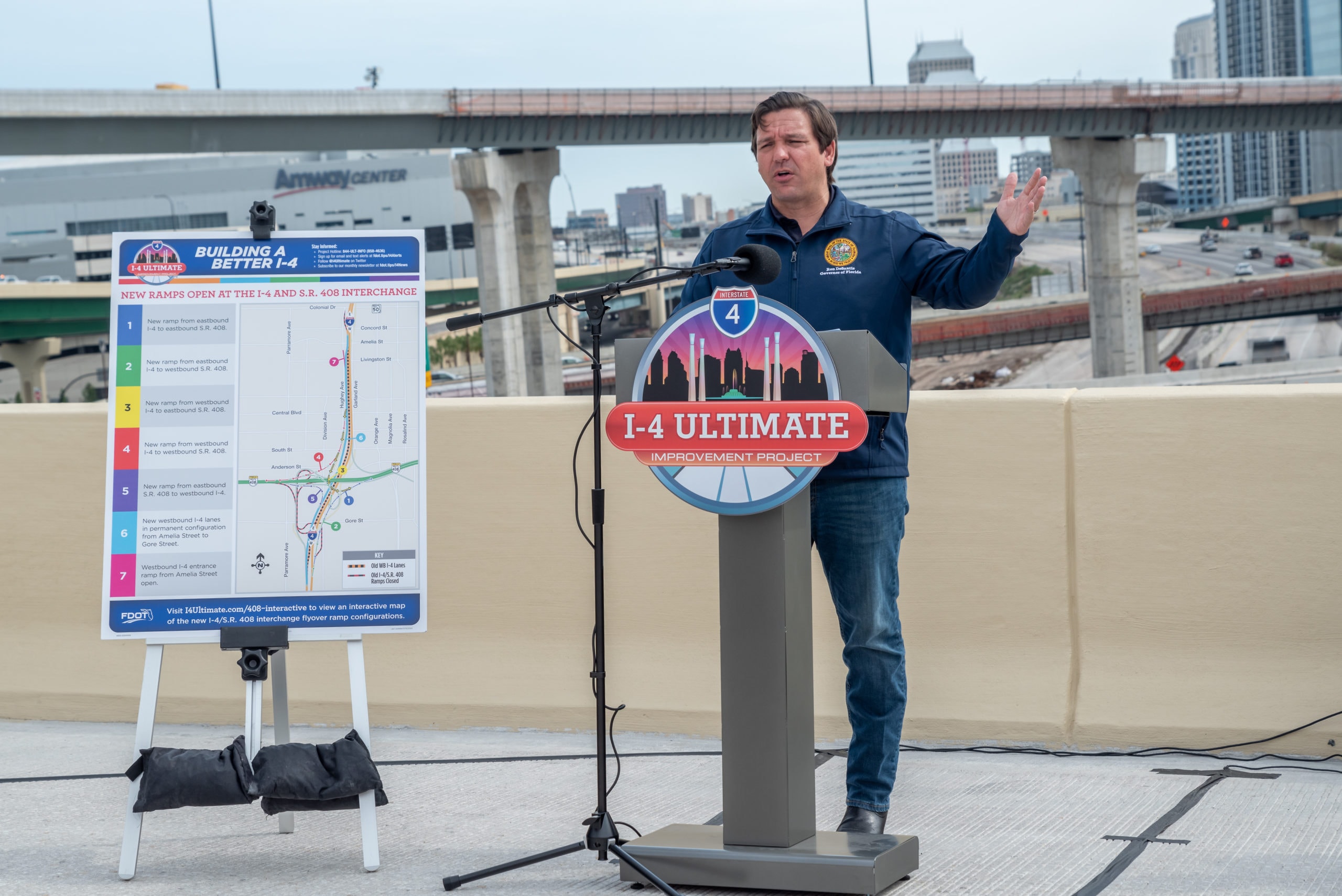 "Today, I announced the opening of 5 new flyover ramps that compose the most impactful portion of the I-4 Ultimate Project in Central Florida three months ahead of schedule," DeSantis said.
"The completion of this project will make a big difference for Floridians who commute through this area. Secretary Thibault has shown his commitment and dedication in completing this project expeditiously, and I look forward to seeing more infrastructure projects like this finish ahead of schedule."
The original completion date for the project was July 4; DeSantis seized on lower traffic volumes to speed up the timeline.
"This is the biggest milestone of the project to date, which will undoubtedly transform the heart of our state's transportation system," Thibault said. "I am grateful for the Governor's common-sense approach to moving Florida forward during this unprecedented time."
The projects have the I-4 Ultimate Team working at more than 12 locations. Overall construction time is expected to be reduced by 1 to two months.
Economic rebound
Florida is trudging through the worst single quarter ever recorded, but the economy could soon rebound after the state reopens.
That's according to Jerry Parrish, chief economist and research director at the Florida Chamber of Commerce. On Monday, he called in for a Café con Tampa conversation about the impact of COVID-19 on the state's economy.
"When you look at the economist forecast, every single one of them has the worst second quarter … that we've ever had as far as one single quarter as far as a drop in GDP and job losses and those kinds of things," Parrish said. "However, a lot of the industries are going to come back pretty quickly — things like manufacturing, especially a lot of types of construction."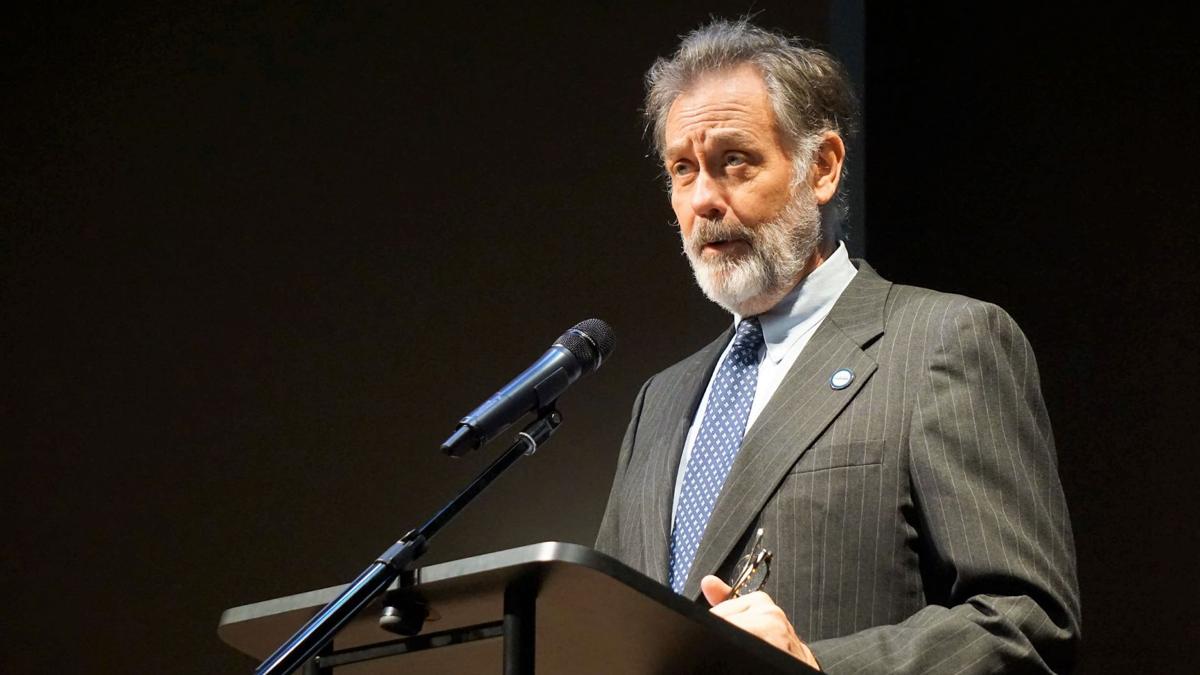 Long-term effects are inevitable as some industries will lag in recovering.
The hospitality industry, which pays the wages of an estimated 1.4 million Floridians, has been hit the hardest by the lockdown and decline in tourism. Segments of that industry could be jobless for months, and it could take a vaccine to return to pre-pandemic tourism levels.
The effects could be beneficial in the long term for increasing manufacturing, particularly medical manufacturing, and diversifying the state's economy. Those in hospitality may take the opportunity to go back to change industries, get a new degree or certification.
And unlike in 2008, when the housing market turned sour, he doesn't expect property values to be hit the same way. Construction projects have also seen a boost because of the reduced traffic.
FDACS delivers
The Florida Department of Agriculture and Consumer Services announced this week that the Summer BreakSpot Program had provided over 3.5 million meals at over 1,600 locations since March.
The program provides meals to kids at no cost in low-income areas. Typically operated during the summer months, when schools are closed, the program launched this year in early March in response to the school closures across the state.
"One of our Department's most important responsibilities is helping to provide meals for Florida's children year-round — and we will continue that work to feed students through the COVID-19 pandemic," Fried said.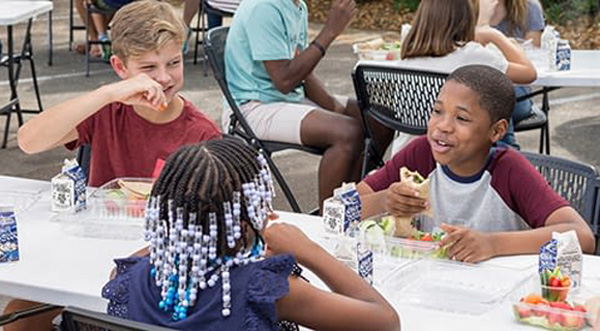 "With schools closed due to the coronavirus, we've worked with federal partners to take action and utilize the Summer BreakSpot Program early, to ensure the many students who rely on schools for consistent meals did not lose access."
According to the Department of Agriculture and Consumer Services, the program last year served roughly 13 million meals at over 4,000 sites.
"FDACS is proud to continue working with our partner schools, organizations, and the USDA to take on food insecurity and provide meals for children and families in need," Fried said.
Those interested in finding free meals for children under the age of 18 can call 2-1-1, text "FOODFL" to 877-877, or visit their website.
Volunteers needed
As Florida's 175 state parks and trails reopen for public use, the Florida State Parks Foundation is looking for volunteers to help support them.
"Volunteers add so much to state park operations," said Florida State Parks Foundation's CEO Julia Gill Woodward. "Volunteers add their time, skills, knowledge and enthusiasm and allow state parks to provide memorable experiences that visitors expect from America's best state parks."
All volunteers will attend an orientation process and receive in-park training on the proper use of PPE equipment and transmission prevention protocols in light of COVID-19.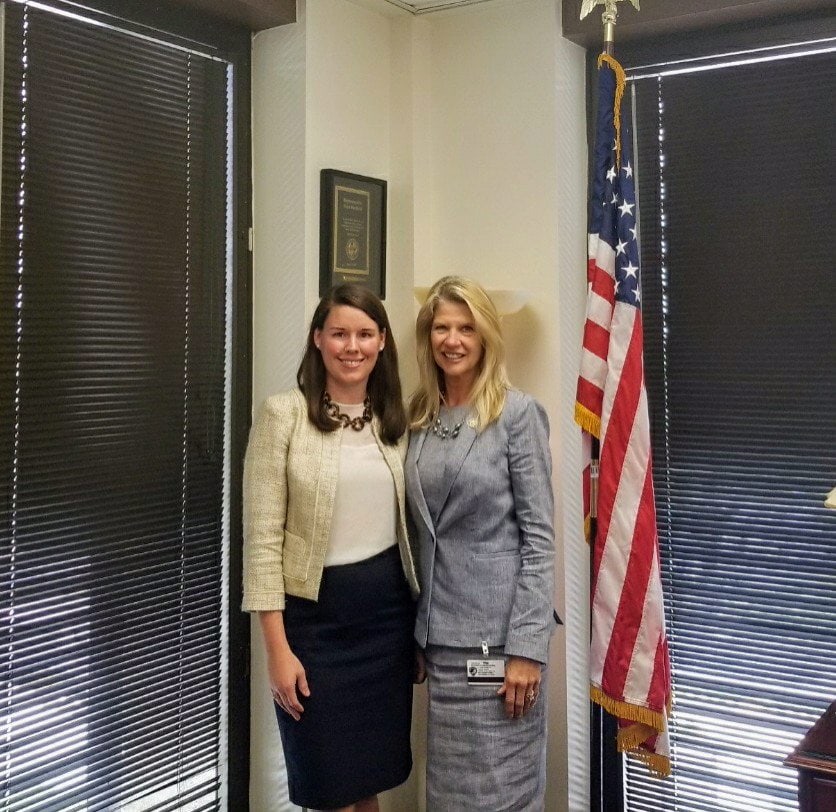 "Volunteers are welcome now as state parks welcome more visitors," Woodward added.
Volunteer opportunities are diverse and include greeting visitors, conducting tours, assisting with mowing or equipment maintenance, removing exotic plants, maintaining trails and working safely with staff and visitors, social distancing.
Additionally, there is an acute need for volunteers with trade skills such as carpentry and plumbing, Woodward said.
Opportunities also exist this summer and fall RVers to serve as Park Residents. In that role, park residents will aid campground hosts and park maintenance with helping campers.
Those interested in volunteering opportunities can apply to the park opportunities listed online.
The Florida State Parks Foundation was founded in 1993 as Friends of Florida State Parks and renamed in 2018.
The foundation's mission is to support and help sustain the Florida Park Service.
Boat safely
Boaters should put safety first whenever they get out on the water, but especially during National Safe Boating Week.
The Florida Fish and Wildlife Conservation Commission took advantage of the annual event to raises awareness for boating best practices, whether rowing on the lake or yachting in the ocean.
"National Boating Safety Week is May 16-22 and we want to spread the word about boating safety to those enjoying Florida's year-round boating season," said Maj. Rob Rowe, FWC's Boating and Waterways section leader.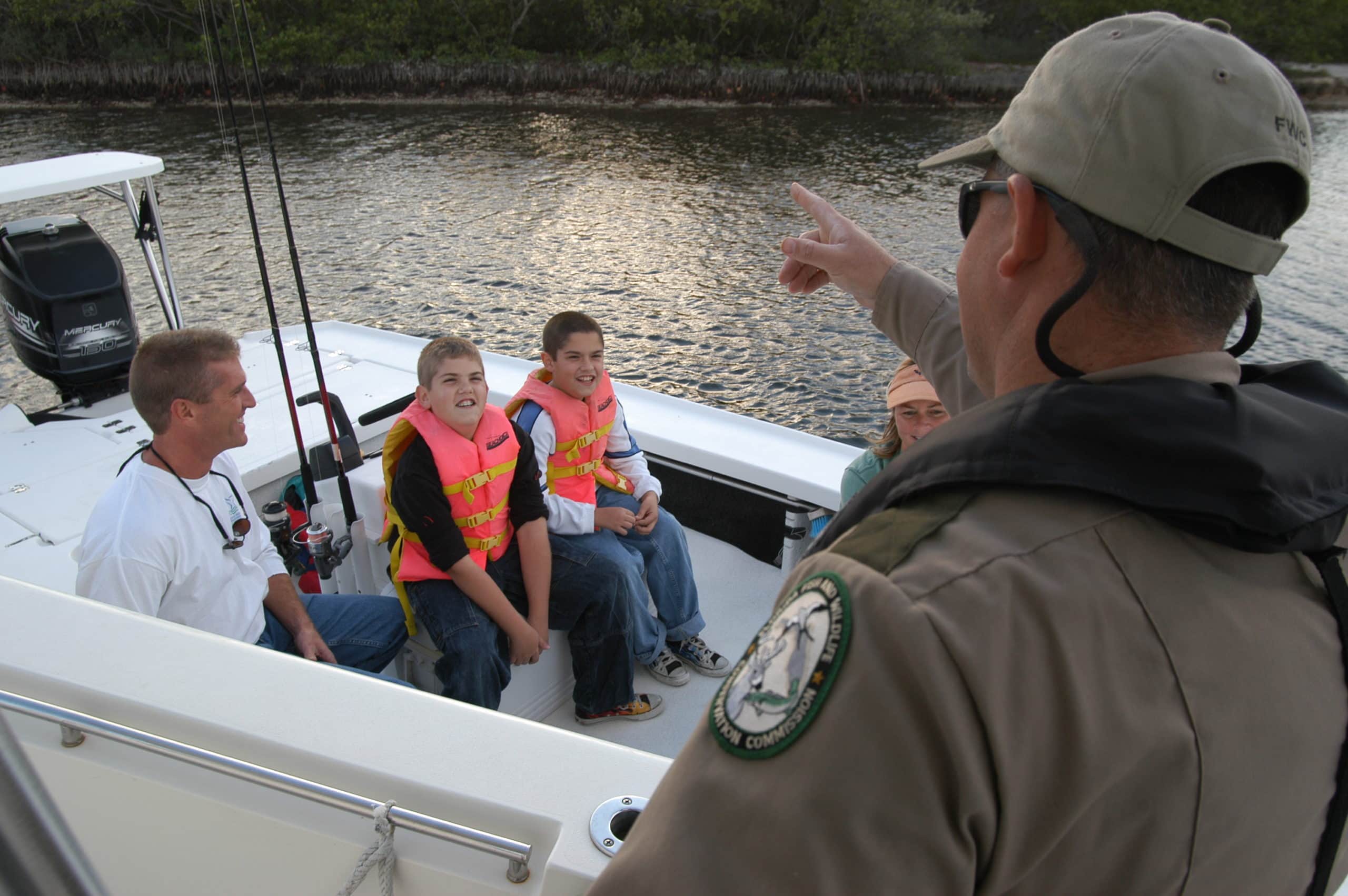 "Reminding people to be safe and slow down is our top priority. Nothing can ruin a fun day and memorable experience on the water faster than a boating accident."
Other important advice: Wear life preservers, maintain 360-degree awareness, and know the dangers of — and penalties for — piloting a boat while impaired.
"Life-changing tragedies often happen because individuals choose to operate a boat or drive a car while impaired. Those tragedies are preventable," Rowe said. "FWC law enforcement officers will be doing their part to ensure the safety of Florida's recreational boaters."
The importance of safe boating was also highlighted in FWC's newly released 2019 Boating Accident Statistical Report. In 2018, Florida led the nation in both boating deaths and accidents. Both metrics went up last year, with 65 Floridians dying across 723 reported accidents.
AP testing
Students wrapped up the final week of AP testing Friday. That exam not only assessed students' proficiency in subjects like history or computer science, but it tested the state's ability to shift to entirely online and remote testing.
The College Board canceled SATs this spring due to the COVID-19 pandemic, but surveys of AP students nationwide showed 91% still wanted an opportunity to take the assessments. That meant getting internet access and technology for all test-takers to take an exam on a laptop while being monitored by their webcam and a second camera.
This week, the Southern Group held an online conference on education in the coronavirus era. One session addressed what the state did with AP tests and plans for future assessments.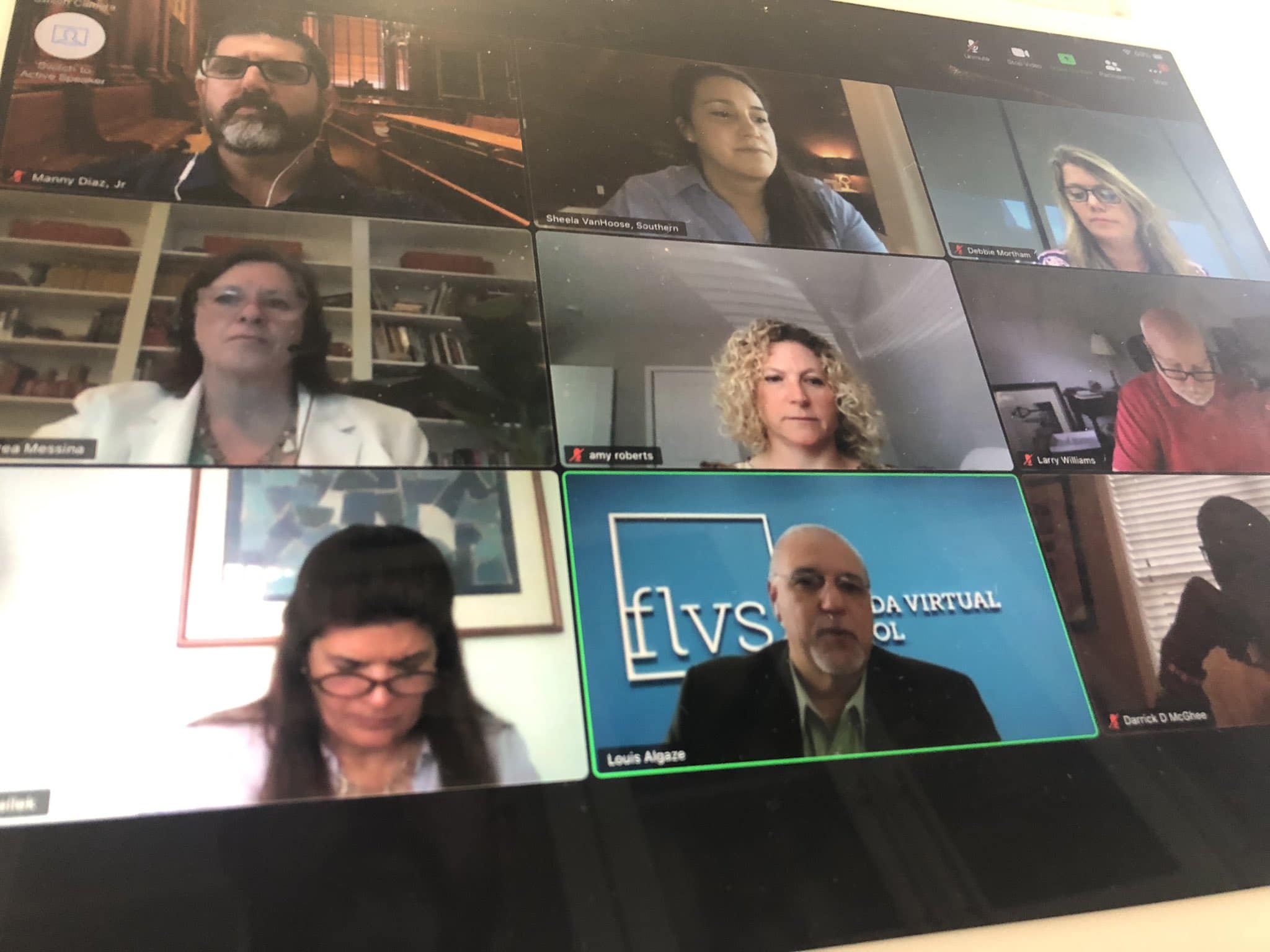 "The technology divide is deeper and broader than we thought it was," said Brian Barnes, senior director of Florida Partnership.
But the state was uniquely prepared, he added, to reach out to underrepresented students because it had already made those connections through the partnership paid for by the state.
"From a College Board perspective, that is the difference in Florida, is that the state of Florida makes a true investment in those students that need it most," said Gabe Sheheane, senior director of government relations in Florida with the College Board.
Florida's Chromebook donation program has sent 32,000 of those laptops to rural school districts. And nationally, the College Board set up an outreach team that set up 23,000 AP students and parents across the country with resources and devices.
Get ready
Hurricane season starts in a little over a week and it's expected to be a busy one.
This year, with the added threat of the new coronavirus, the Florida Public Service Commission is encouraging residents to take preparation seriously.
"Getting a hurricane plan in place is even more important this year as we also consider the recommended COVID-19 restrictions," PSC Chairman Gary Clark said. "If a hurricane hits in the early part of the hurricane season, customers might experience longer power outages, as Florida's utilities implement measures to protect public health as they restore service.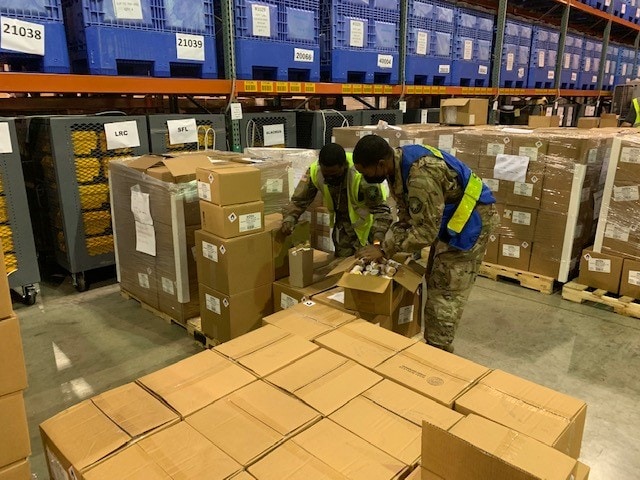 "Make sure to take time to prepare emergency supplies in the event of a storm. The PSC encourages you to have plenty of nonperishable food, water, flashlights, hand sanitizer, and other provisions ready to help your family quickly recover if a storm hits," he concluded.
Floridians unfamiliar with how to craft a comprehensive hurricane plan can mosey over to the PSC's website.
The PSC's "Hurricane House," available in English and Spanish, includes 19 preparation tips for homes and families, from planning an evacuation route to dealing with downed power lines. The PSC also has tips on making a hurricane kit and storm preparation.
While residents outline their personal plans, the PSC is working to ensure the state's electric utilities are ready for the season.
This week the Commission held its annual Hurricane Preparedness Workshop, where each investor-owned electric utility reviewed its current storm season procedures, covering everything from trimming back vegetation to flood mitigation.
Seriously. Get ready.
The City of Tallahassee made resources available online this week to help residents prepare for the fast-approaching 2020 Atlantic Hurricane Season.
"As our community has experienced with past hurricanes, personal preparedness can enhance safety and ease the recovery process," the city said in an announcement. "This ensures that Tallahassee is a truly resilient city — one that can survive and quickly recover from any disaster."
The city will host two community webinar workshops as part of their Neighborhood Plan for Readiness and Emergency Preparedness program. In an announcement, the city said residents would learn what supplies should be on hand, as well as what steps can be taken to protect their homes.
Additionally, residents will learn what resources are available to help them and neighbors before and after a hurricane.
The free webinars will take place on May 28 and June 11 at 5:30 p.m.
The city also reminded residents that they can stay connected with the city during a hurricane or other disaster on social media, including Twitter, Facebook, Instagram and YouTube.
"Ensuring that you have access to timely and accurate information during an emergency is an important part of personal preparedness," the city said in their announcements.
The Neighborhood PREP tool kit and more information about the webinars are available online.
Web M.D.
It's graduation time at the Florida State University College of Medicine, but due to the coronavirus pandemic, a traditional commencement ceremony wasn't in the cards.
So, FSU put on a virtual ceremony for the 115 graduates in the Class of 2020.
Instead of being hooded by faculty physicians, the graduating doctors were allowed to share a video of themselves being hooded by a family member (for a few, their own child), friend or — in some cases — the dean of the regional campus where they spent their third and fourth years of medical school.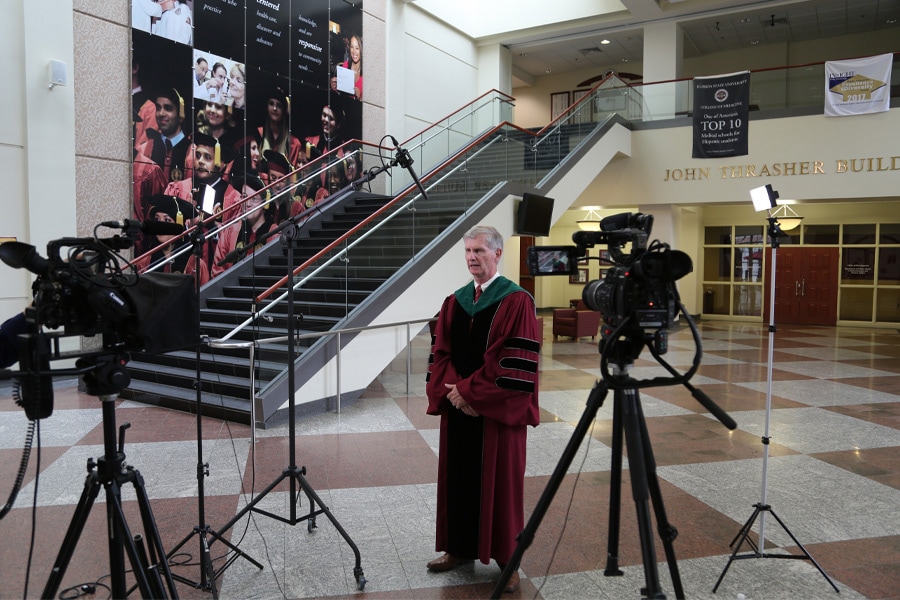 The hooding is a big deal, and a break from tradition.
Parents, family and friends aren't typically allowed to participate in the hooding ceremony, unless one of them happens already to be a physician or member of the FSU faculty.
"Another benefit of virtual graduation is being able to include a lot more family and friends than who would have actually been able to travel to Tallahassee," said graduating student Eric Walker.
Now that they are officially doctors, the graduates are fanning out to hospitals across the country to begin their residencies. Many will join the fight against COVID-19.
Walker is heading to Jackson Memorial Hospital in Miami, one of the state's hot spots for coronavirus infections. He enjoyed the virtual ceremony, but he's looking forward to a real one once the pandemic subsides.
"We're going to celebrate when the time is right, and we can all be together again," he said. "Right now, it's just been hard to make sense of everything that's happening, especially when you've dreamed of graduation day for so long. You know, sometimes our plans we write in ink should actually be written in pencil."
Rattlers doing good
It's a tough time for many Floridians and businesses, but Florida A&M University alumnus Jonas LaBoo found a way to help both.
FAMU highlighted the MBA graduate this week for his efforts to fight food insecurity in Tallahassee.
LaBoo landed a $10,000 grant through the Thurgood Marshall College Fund Hennessy Fellows Program to put toward community service projects.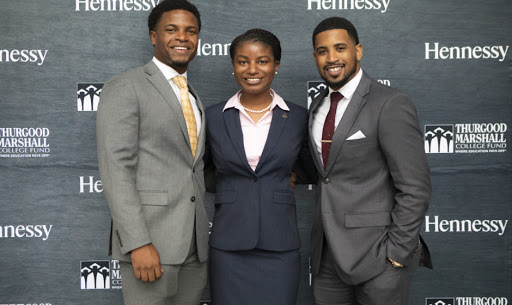 His idea: feeding 300 people at three Tallahassee restaurants and helping students and families buy groceries. He selected Leola's Crab Shack, LC's Café, and Mr. B's Real Grill BBQ. All three are locally owned and struggling with a loss of business brought on by the pandemic. LaBoo tasked each with providing 100 meals to families in need.
"The event went well," LaBoo said. "I accomplished the goal of highlighting how Black-owned businesses are hurting during these hard times while providing for those in the Black community."
He also got in touch with Tallahassee Housing Authority director Brenda Williams, who selected 10 families to receive groceries, and FAMU Division of Student Affairs case manager Kimberly Ceaser, who identified students in need. LaBoo went down their lists and bought groceries for the lot.
"It's one thing to hear about unemployment on TV," LaBoo said, "but to actually see face to face just how appreciative the people were that they could buy groceries for their families, showed me how severe things are."
Corona Directions