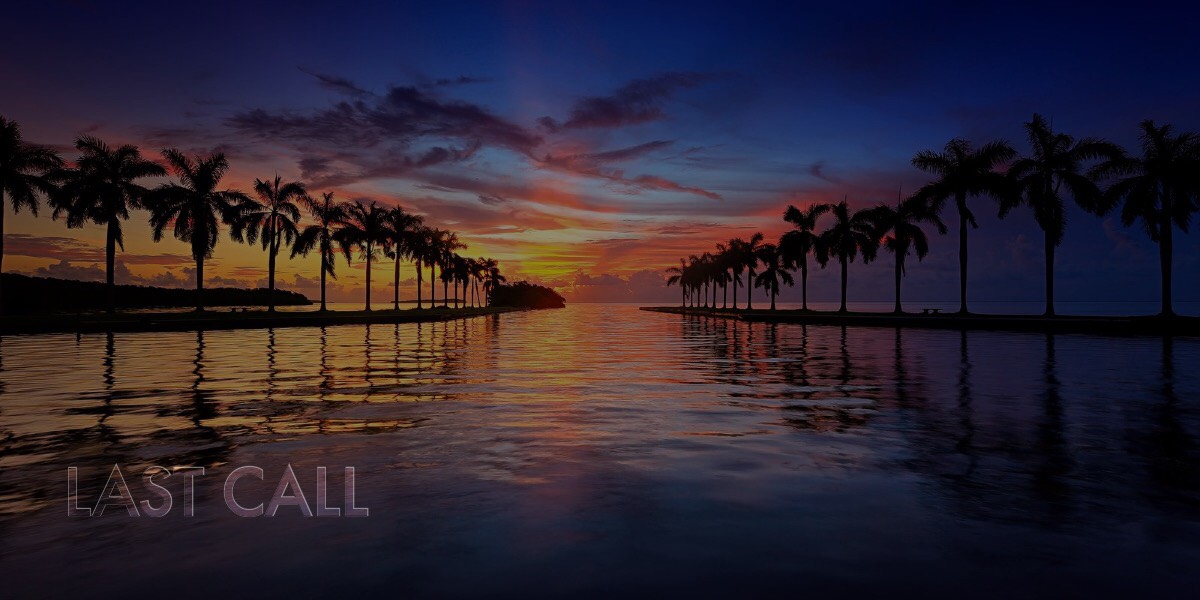 A digest of the day's politics and policy while the bartender refreshes your drink.
Last Call — A prime-time read of what's going down in Florida politics.
First Shot
Agricultural Commissioner Nikki Fried joined a handful of state lawmakers and a representative of the NAACP Wednesday to discuss the "unaddressed" issues of civil rights and voting in Florida.
The administration's handling of felon voting rights was front and center.
Florida voters approved Amendment 4 by a wide margin in 2018, yet the Legislature's implementing bill — and Gov. Ron DeSantis' defense of it — has mitigated its impact.
"The efforts of this state show that at large there is an anti-clemency and therefore anti-merciful campaign being run against 1.7 million returning citizens and 64% of voters who in 2018 voted in favor of Amendment 4," said Rep. Fentrice Driskell, a Hillsborough County Democrat.
"So here we are now in 2020 witnessing consistent attempts to carry out and maintain a system of oppression that is supposed to be the bedrock of restoring civil and voting rights to returning citizens."
Fried focused on an adjacent topic: clemency reform. The Governor and Cabinet are able to restore voting rights to felons with broad latitude — during the Charlie Crist administration, the process was briefly made automatic.
The Agriculture Commissioner has called for the current rules to be reworked to allow more Floridians to vote, but the Governor and Cabinet haven't met in their capacity as the Clemency Board in months.
"Since taking office I've called for an overhaul of clemency rules — rules which disproportionately affect black people, and were designed to suppress votes and disenfranchise those who paid their debt to society," she said.
"The Governor can change the rules, but he won't entertain the conversation. He just canceled next week's Cabinet and Clemency meetings — the first Clemency meeting since last year, while thousands are still waiting for rights restoration."
Coronavirus Numbers
Positive cases:
— 65,779 FL residents (+1,331 since Tuesday)
— 1,592 Non-FL residents (+40 since Tuesday)
Origin:
— 2,214 Travel related
— 31,297 Contact with a confirmed case
— 2,128 Both
— 30,140 Under investigation
Hospitalizations:
— 11,345 in FL
Deaths:
— 2,801 in FL
Unemployment numbers
As of Tuesday:
Total claims: 2,407,331
— Confirmed unique claims: 2,218,101
— Claim verification queue: 169,062
— Claims processed: 2,049,039
— Claims paid: 1,335,215 (+70,078 since Monday)
Total paid out: $4.96 billion (+$180 million since Monday)
Evening Reads
"Were they worth it? Key protest movements over the decades" via Tamer Fakahany of The Associated Press
"Federal Reserve predicts unemployment will fall to 9.3% by end of 2020" via Heather Long of The Washington Post
"More than 1,250 former Justice Dept. workers call for internal watchdog to probe William Barr role in clearing demonstrators from Lafayette Square" via Matt Zapotosky of The Washington Post
"Interior to push drilling in Florida waters after Nov. election" via Ben Lefebvre of POLITICO
"GOP expects to move its convention to Jacksonville after dispute with North Carolina over pandemic safeguards" via Annie Linskey and Josh Dawsey of The Washington Post
"'Stop the pain,' a brother of George Floyd tells Congress: 'I'm here today to ask you to make it stop'' via Lisa Mascaro and Andrew Taylor of The Associated Press
"Marco Rubio panel told travel industry focus is needed in next stimulus" via Scott Powers of Florida Politics
"Time running out for Ron DeSantis to act on the budget" via Renzo Downey of Florida Politics
"Democrat Nikki Fried lobs fresh bombs at Gov. DeSantis over cancellation of Cabinet meeting" via Michael Moline of the Florida Phoenix
"NAACP on DeSantis administration handling of felon voting: 'atrocious and, quite frankly, racist'" via Jason Delgado of Florida Politics
"Judson Sapp: Behind the scenes 'team player' is ready for the national stage" via Andrew Meacham of Florida Politics
"A movement is urging retailers to commit to giving 15% of their shelf space to black-owned brands. Sephora agreed." via Sapna Maheshwari of The New York Times
"Meeting flooded with demands for Miami-Dade to shift police dollars into housing, aid" via Sam Navarro of the Miami Herald
"Most Central Florida movie theaters aren't open yet because of coronavirus, lack of new films" via Austin Fuller of the Orlando Sentinel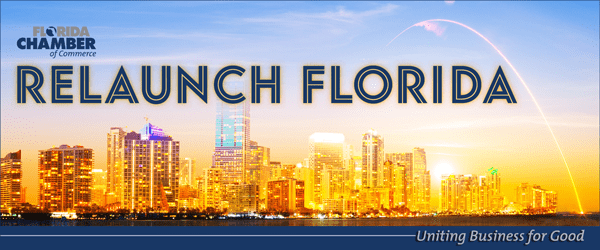 Quote of the Day
"The bumps in the road were and are the price to pay, unfortunately, for a program that in hindsight we now know is one of the most successful programs that the government has ever done to rescue the economy." — U.S. Sen. Marco Rubio, on the Paycheck Protection Program.
Bill Day's Latest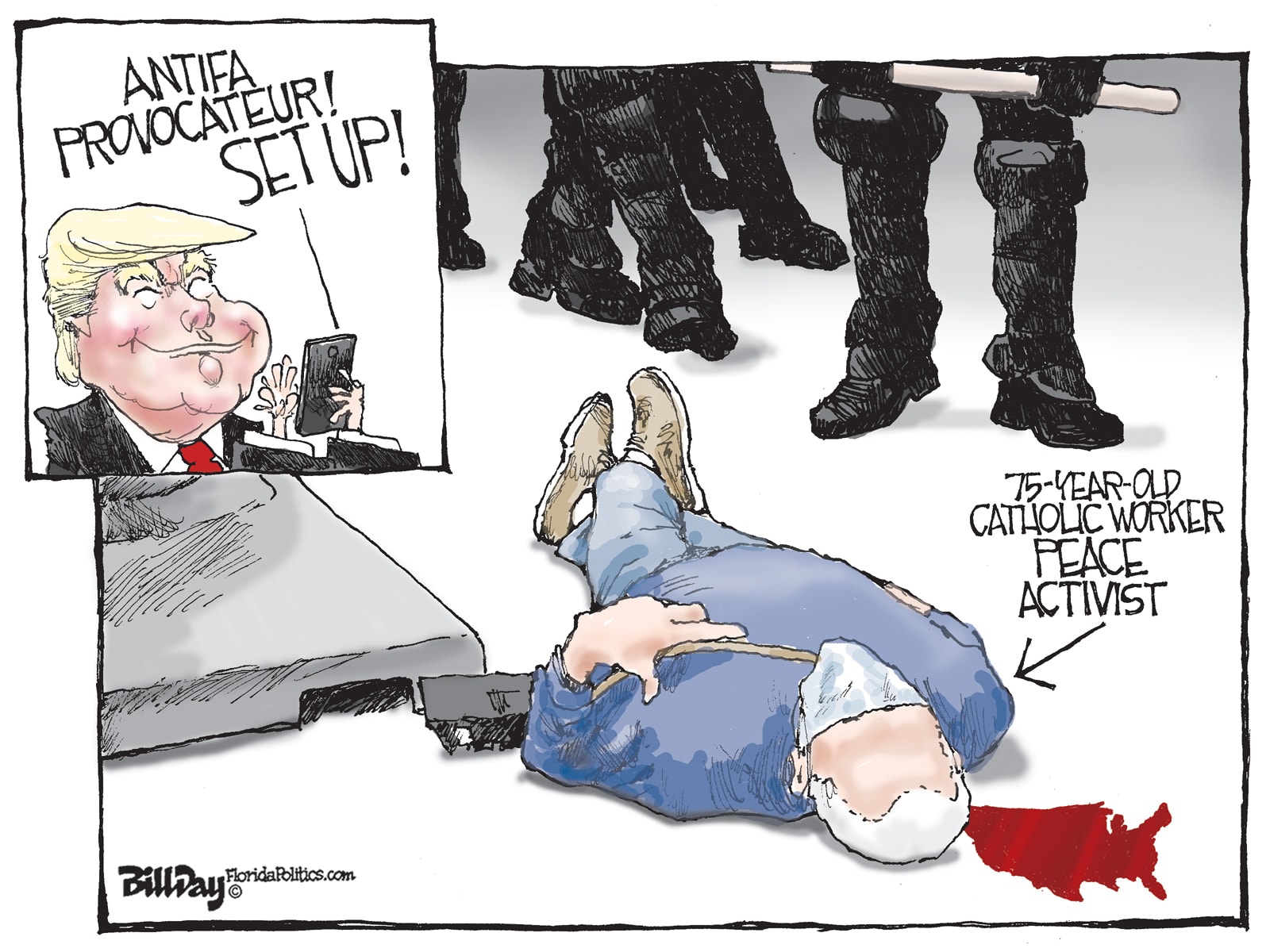 Breakthrough Insights