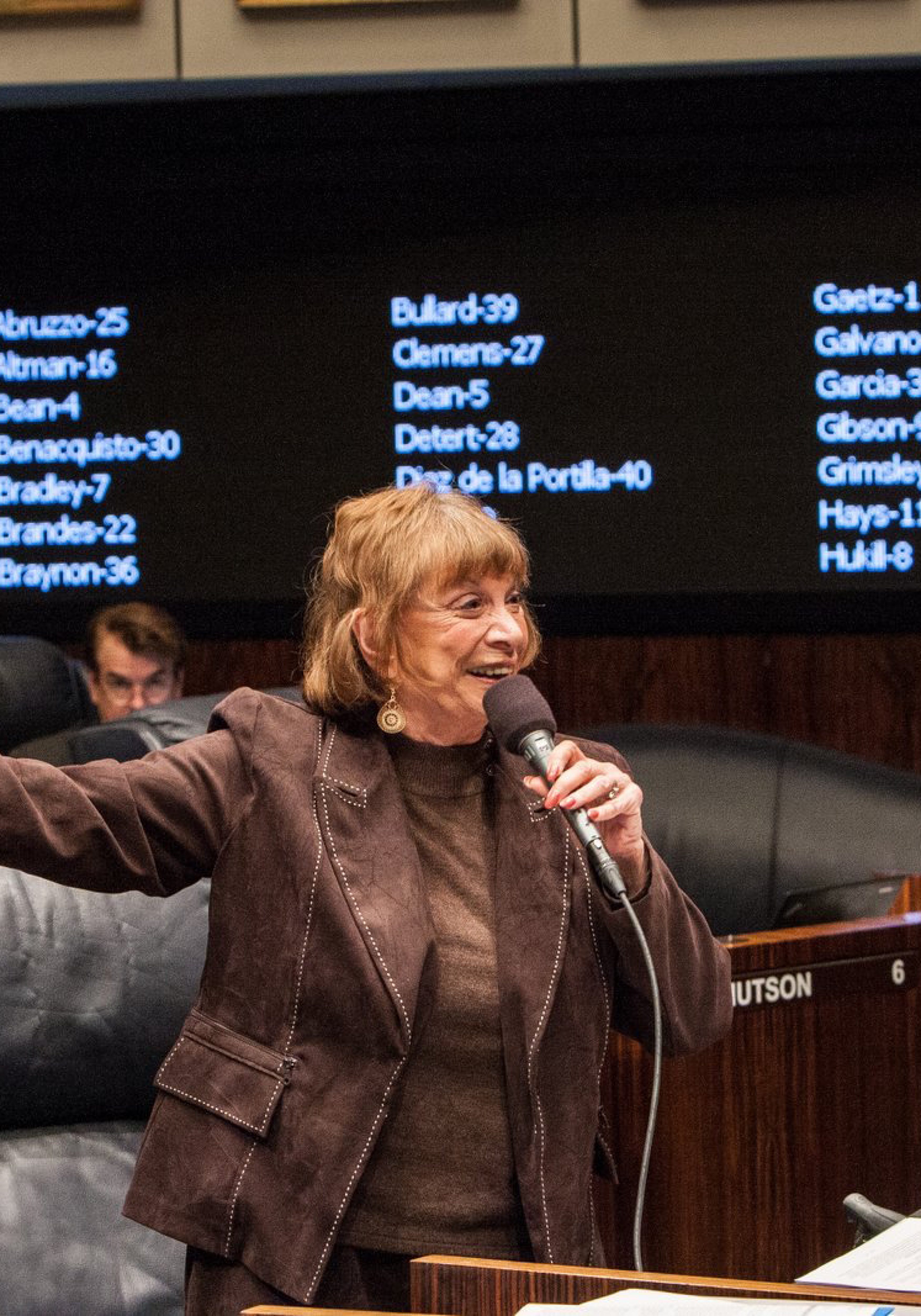 Gwen Margolis passed away Monday.
Gov. Ron DeSantis has ordered flags to fly at half-staff Wednesday in honor of the late former Senate President Gwen Margolis.
Margolis, who died Monday at the age of 85, was the nation's first woman state Senate President, serving in that roll from 1990 until 1992. In her memory, the Governor ordered flags at the State Capitol, the Miami-Dade County Courthouse and Miami City Hall to fly at half-staff.
Margolis was first elected to the Legislature in 1974, serving in the House until she was elected to the Senate in 1980. After serving as a Miami-Dade County Commissioner, she returned to the Senate between 2002 and 2008 and between 2010 and 2016.
The former Senate President, the last Democrat to preside over a majority-Democratic Senate, has been honored by the Florida Women's Hall of Fame and received many awards, including the Florida Chamber of Commerce's "Legislator of the Year." The city of Sunny Isles Beach also named a park after Margolis.
Flags will immediately fly at half-staff until sunset Wednesday.
On Tuesday, after the news of her death broke, leaders across the state and across the aisle remembered her for her time in the Legislature and beyond.
"President Margolis was a wealth of historical and institutional knowledge, and like many of you, I learned so much from her," said current Senate President Bill Galvano.
Added Senate Democratic Leader Audrey Gibson, "As the first woman Senate President not only in Florida but the nation, Gwen Margolis was a principled, passionate warrior for positive change. Her determination broke through barriers and inspired the many women who followed in her footsteps to serve in the Florida Legislature."
Tuesday morning, the Florida Democratic Party (FDP) released a statement saying the state had lost "a pioneer."
"Gwen Margolis was a hardworking leader with a remarkable career," said FDP Chair Terrie Rizzo.
"She was a trailblazer for many Democratic women in our state, including myself. During these difficult times as a nation, when our country needs exceptional leaders like Gwen Margolis, her passion, commitment, and leadership will be remembered more than ever. We send our deepest condolences to her family and loved ones."