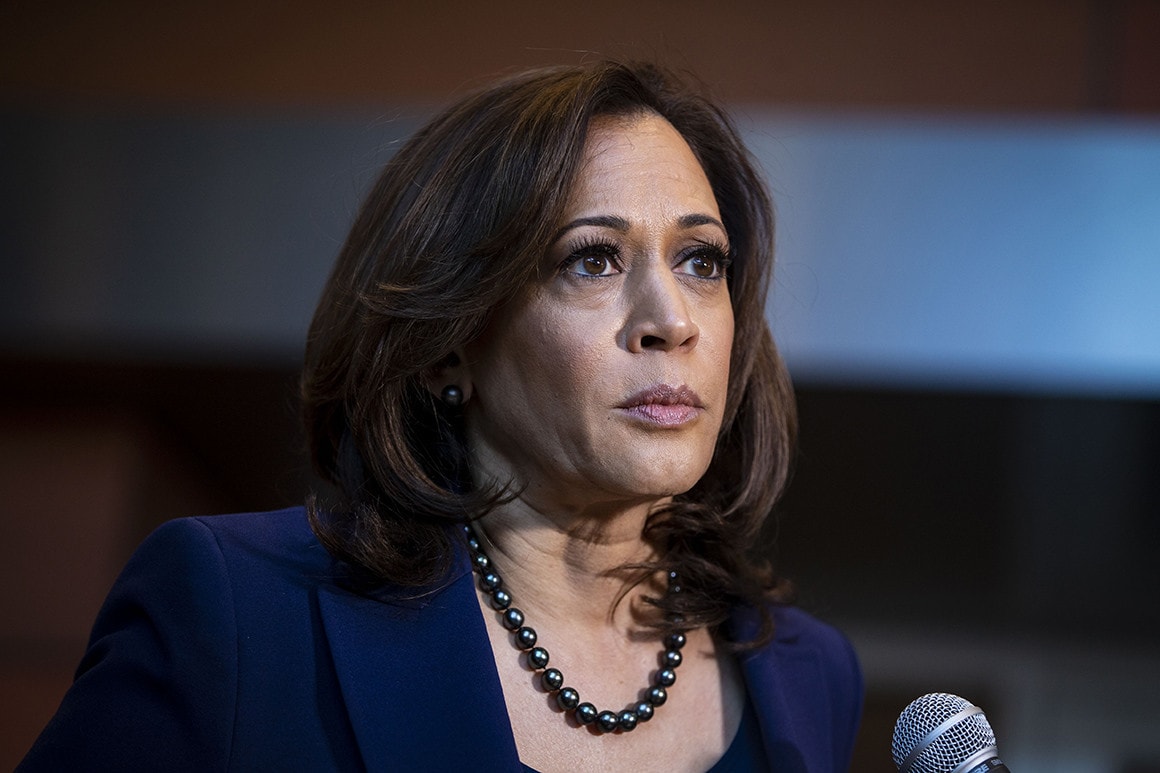 Harris' thumb on the scale shows how hard Democrats are fighting to keep the seat blue.
Democratic U.S. Sen. Kamala Harris of California — a leading contender to be the Democratic vice presidential nominee — is endorsing U.S. Rep. Debbie Mucarsel-Powell's reelection bid.
"In the middle of an economic and public health crisis, Donald Trump uses the power of his office to divide us," Harris said in a Monday statement.
"In the face of Trump and his Republicans' extreme agenda, Debbie has been a champion for the people, a fearless watchdog of this administration, and has delivered time and again for her district on expanding health care, protecting South Florida's environment, and fighting to reduce gun violence. We need strong voices like Debbie's in Congress, and I am proud to support her reelection."
Harris is also the former California Attorney General. She won a U.S. Senate seat in 2016 and mounted her own presidential run this cycle, before pulling out of the race late last year.
Reports have pegged Harris as a potential pick to serve on the ticket alongside presumptive Democratic presidential nominee Joe Biden.
Mucarsel-Powell is seeking a second term representing Florida's 26th Congressional District. She won that seat from Republican U.S. Rep. Carlos Curbelo by 2 percentage points.
Harris' endorsement is in some ways unsurprising, as Mucarsel-Powell is unopposed for the Democratic nomination. Still, Harris' decision to step into this contest shows how much Democrats want to protect the seat. The Democratic Congressional Campaign Committee has placed the Mucarsel-Powell in its Frontline Program, which sends resources to potentially vulnerable House Democrats.
"I am honored to have Sen. Kamala Harris' endorsement. The Senator and I share a commitment to a simple premise: that all Americans deserve the same chance at a better life that my family had when we moved here from Ecuador," Mucarsel-Powell added.
"Together, Sen. Harris and I will continue to work for the people while we tirelessly fight the Republicans' agenda that puts the wealthy and special interests first."
On the Republican side, Miami-Dade County Mayor Carlos Giménez and Omar Blanco, the former head of Miami-Dade Firefighters Local 1403, are battling for the nomination in CD 26. They will face off in the Aug. 18 primary for the chance to take on Mucarsel-Powell in the general election.