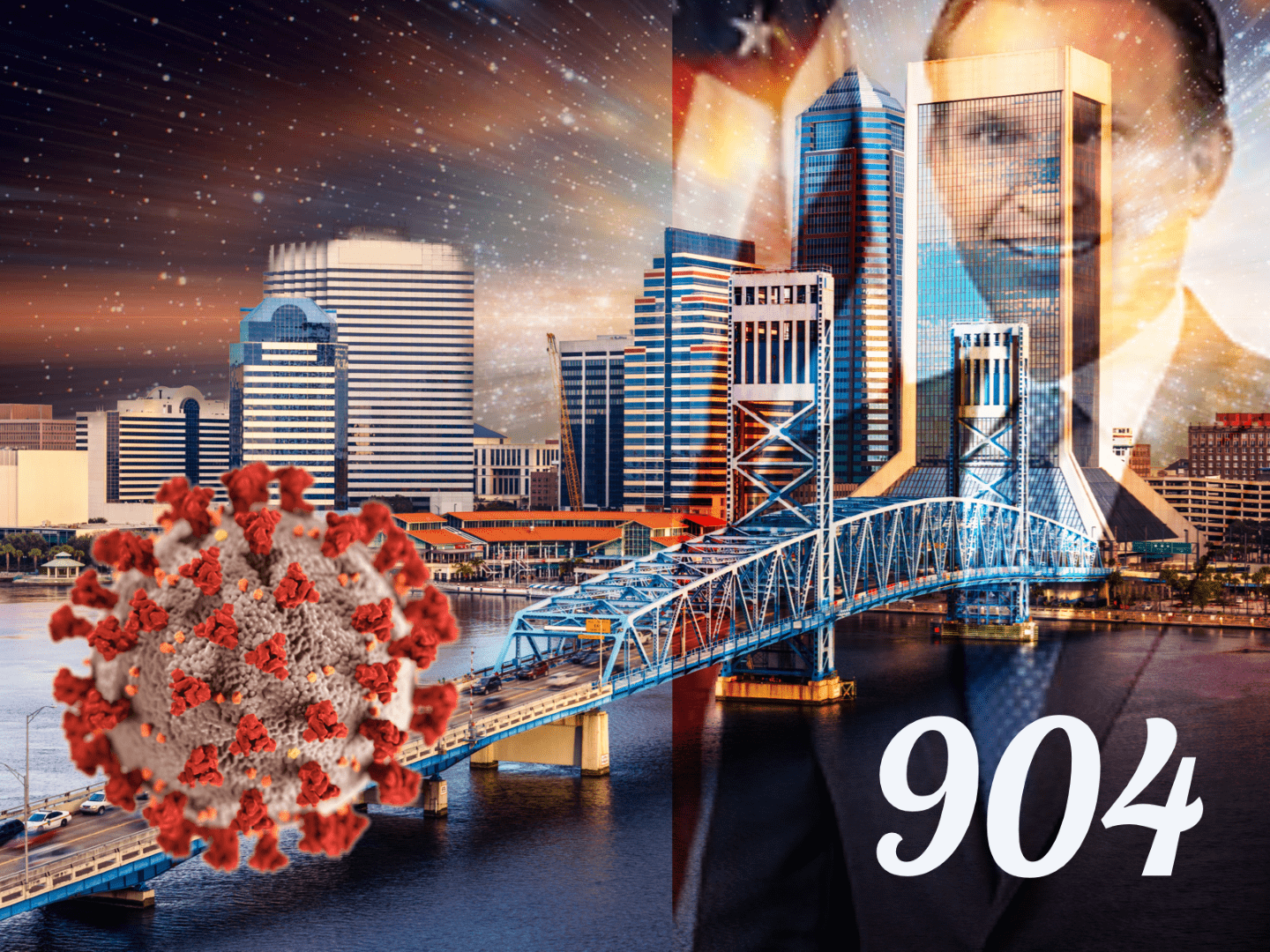 Jacksonville's positivity rate remans high at 13.3%.
For the first time in five days, Jacksonville did not set a new record for additional coronavirus cases, according to Florida Department of Health data released Monday.
Duval County added 251 new cases of COVID-19, increasing from 5,588 Saturday to 5,839 Sunday. While the increase is notable, it's a relieving decrease going back to Wednesday when each day saw a new level of increased cases in Jacksonville. The zenith hit Saturday when there was an increase of 740 new cases over Friday's figure.
The slowdowns are consistent with the state, which typically shows a decrease in new cases over weekends.
Jacksonville's rate for positive test results remains high at 13.3% Sunday. The city has had a positive rate above 10% for four days in a row with a record of 14.1% on Thursday. The weekly average of positive coronavirus test results is now at 11.7%.
The Jacksonville figures come Monday as the city announced it will require all residents to wear masks for indoor events in hopes of stemming the spread of coronavirus. The city is following trends in other cities, most notably its neighbor to the south in St. Augustine where the city instituted the measure last week.
The move is a win for Democrats who have been calling on the city to implement an order to protect attendees of the Republican National Convention in August, a large scale event many worry will increase COVID-19 spread.
Other First Coast counties with notable increases in coronavirus cases include St. Johns and Clay.
St. Johns County saw 895 infections Sunday, an increase of 58 new cases over Saturday.
St. Johns County also is recording high positive coronavirus test results with a 9.8% rate Sunday. That's an increase over 9.2% Saturday, but not above the 10.7% record set Thursday. St. Johns County has an average positive test rate of 9% for the past week.
Clay County increased by 23 case Sunday to 682 total cases.
Clay recorded its highest positive COVID-19 positivity rate so far at 9.6% Sunday, up from 8.6% Saturday. Clay County's average positivity rate remains relatively low at just 6.9% for the past week.
Two other Northeast Florida counties, Baker and Nassau, showed only slight upticks in case counts.
Across the five-county First Coast region, there are now 7,648 COVID-19 cases, 110 deaths and 552 hospitalizations.
Statewide, there are now 146,341 cases, 3,447 deaths and 14,354 hospitalizations.