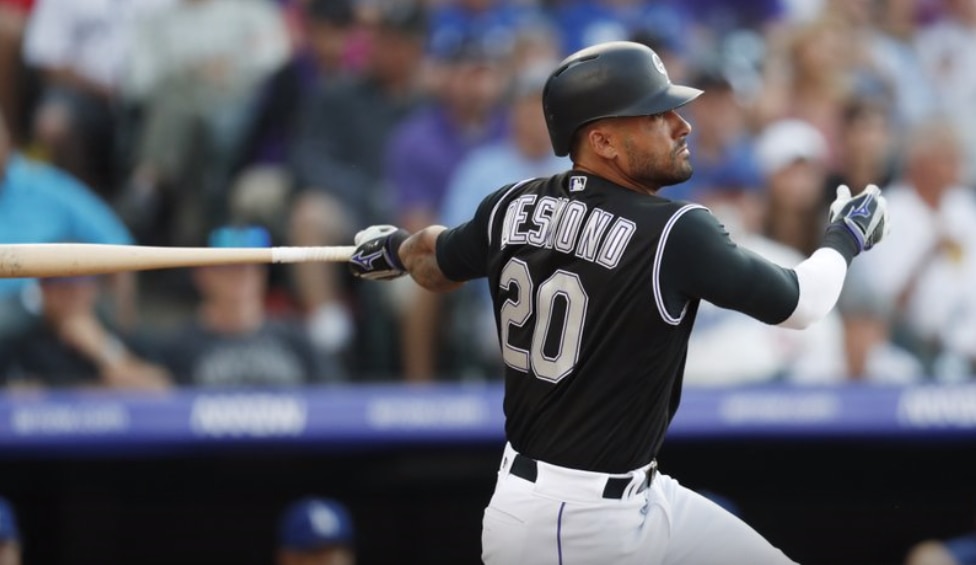 Some players such as Ian Desmond, Mike Leake refusing to play
The Toronto Blue Jays are moving players to their spring training facility in Dunedin while they await word from the Canadian government about playing in Toronto amid the coronavirus pandemic.
Major League Baseball requires an exemption from the restrictions that apply to the rest of Canada during the pandemic. Anyone entering Canada for nonessential reasons must self-isolate for 14 days, and the U.S.-Canada border remains closed to nonessential travel until at least July 21.
Ontario Premier Doug Ford said Monday that city, provincial and federal authorities "kind of gave their approval," but the Blue Jays are looking for a letter of support from the federal government.
He also said Dr. David Williams, Ontario's chief medical officer, requires a few tweaks to MLB's submitted plan to play, which health authorities have been reviewing.
Ford said he was in talks with Blue Jays President Mark Shapiro all weekend.
As those talks progress, Major League Baseball's plans to finally start the 2020 season during the coronavirus crisis took hits elsewhere as a few players began announcing they will not play this year, out of concerns for their health.
They include Colorado Rockies outfielder Ian Desmond, who said he would prefer to take care of his family in Sarasota. Also among those opting out: Washington Nationals slugger Ryan Zimmerman, Arizona Diamondbacks pitcher Mike Leake, and Nationals pitcher Joe Ross. Meanwhile, the Minnesota Twins said they have to shuffle their coaching staff because of virus concerns.
So as the sport lurches toward a late July start during the coronavirus crisis, roster flexibility and organizational depth will be key.
The 34-year-old Desmond wrote Monday night on Instagram that the "COVID-19 pandemic has made this baseball season one that is a risk I am not comfortable taking." But the biracial slugger also mentioned a myriad of issues within baseball, including racism, sexism, homophobia and socioeconomic concerns.
"With a pregnant wife and four young children who have lots of questions about what's going on in the world, home is where I need to be right now," Desmond wrote on Instagram. "Home for my wife, Chelsey. Home to help. Home to guide. Home to answer my older three boys' questions about Coronavirus and Civil Rights and life. Home to be their Dad."
The Twins confirmed Monday that 68-year-old bullpen coach Bob McClure and 66-year-old major league coach Bill Evers won't be in the clubhouse at the start of this season because of health concerns. Both will stay with the organization to help in altered roles.
Twins manager Rocco Baldelli said he's known both coaches for a long time and that the decisions were difficult. He added that both coaches were disappointed.
"I think we all know that we're making the right decision, but that doesn't mean it feels good," Baldelli said. "It's very, very challenging to even think about these sorts of things and have these conversations."
The Blue Jays are moving players to their spring training facility in Dunedin while they await word from the Canadian government about playing in Toronto amid the coronavirus pandemic.
A senior Canadian government official said last week that if MLB submitted an acceptable restart plan to the government, an exemption letter similar to the one provided to the NHL could be provided. The official spoke to The Associated Press on condition of anonymity because he was not authorized to speak publicly about the matter.
MLB announced last week it will have a 60-game regular season that will start July 23 or 24 in ballparks without fans.
Federal and local health authorities in Canada have approved a plan for the NHL to play in either Toronto or Edmonton, Alberta, but the plan does not involve travel back and forth between the U.S. and Canada. That decision last week comes as the NHL enters the advanced stages of selecting its hub cities — most likely two — from an original list of seven in the U.S. and three in Canada. Vancouver, British Columbia has been dropped from consideration.
___
Republished with permission from The Associated Press.