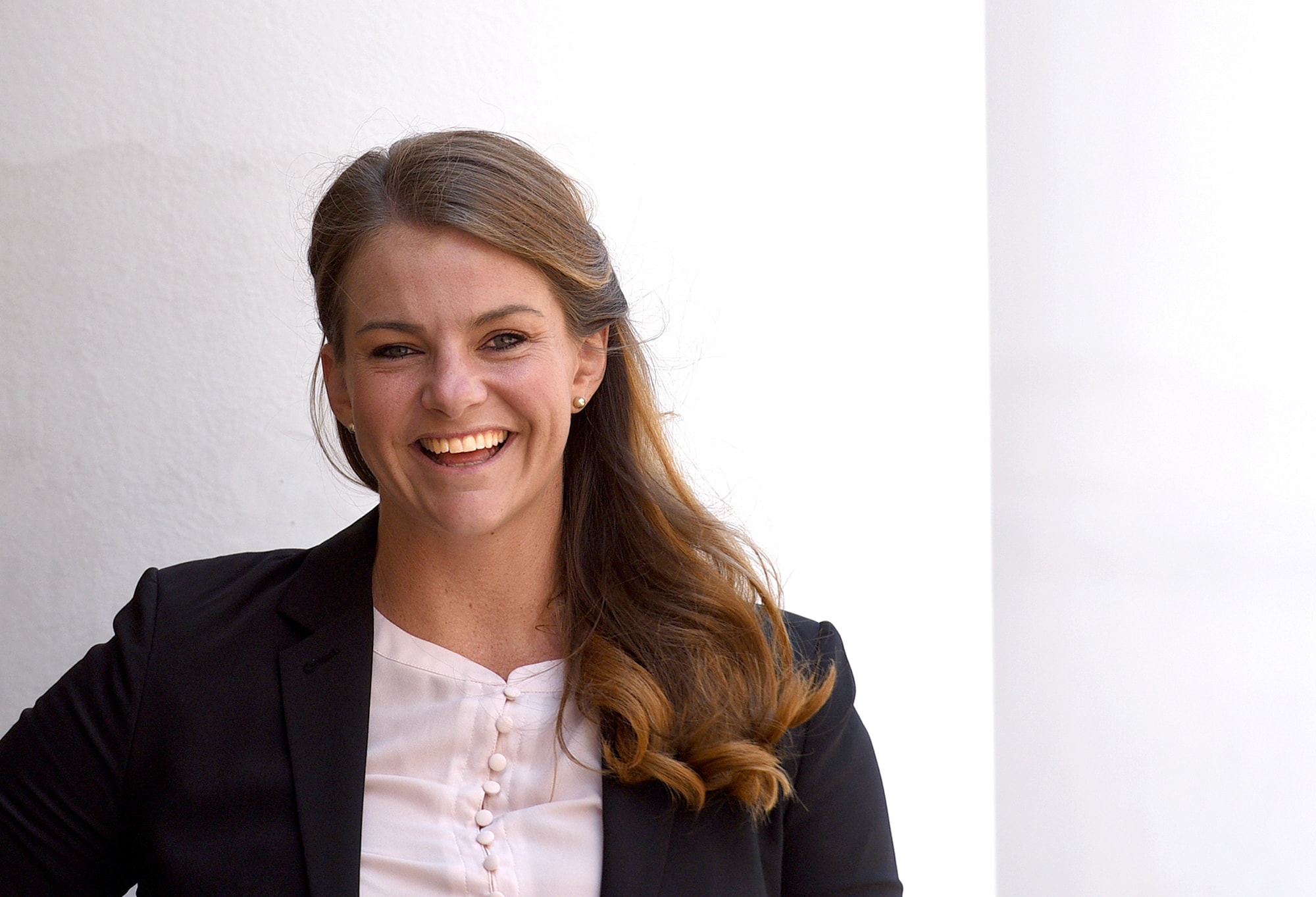 Nearly 250 candidates are vying for state House and state Senate seats in 2020. Try as we will, Florida Politics can't interview all of them.
Just like in 2016 and 2018, we're again asking every candidate to complete a questionnaire we believe offers an interesting, albeit, thumbnail sketch of who they are and why they are running. If you are a candidate and would like to complete the questionnaire, email [email protected]
Today's feature: Fiona McFarland, a Republican candidate for House District 72.
In 25 words or less, why are you running for office?
It's about putting service above self. I've served our country in the Navy and now I want to serve the people of Sarasota.
Education background?
– US Naval Academy undergrad.
– University of North Carolina (Chapel Hill) MBA.
What was your first job?
Mucking horse stalls and teaching pony camp!
Significant other? Kids?
I married fellow Naval Academy classmate Matt Melton, and we just had a baby boy named Graham, born at the beginning of the coronavirus pandemic.
Did you speak with anybody in your political party before deciding on running? Receive any encouragement?
After leaving active duty, I decided to participate more in party politics, something we're largely restricted from doing in uniform. Although I initially was not considering running myself, a number of people encouraged me to join the growing number of young professionals in Tallahassee and seek elected office.
Who do you count on for advice?
My spouse is always my first stop for advice. We have a similar foundational belief on the role of government, but he's a million times smarter than me and always reminds me that there is nuance and at least two sides to every story, as well as inherent good in people's intentions (usually!). He also reminds me that I don't always need to have all the answers, and to rely on the people who have experience or knowledge in certain fields to inform my thinking.
Who is your political consultant? Campaign manager?
Max Goodman and Tim Baker.
Who was the first person to contribute to your campaign? Why did they donate?
It's a tie for first between my childhood priest, who watched me grow up and officiated my wedding, and a Navy Reserve officer who I served with several years ago. You'll have to ask them why they donated, but as neither of them currently live in the state (although coincidentally they're both former Floridians), I suspect they chose to support my run for office because they believe I'd make a good representative.
Who, if anyone, inspires you in state government?
– Ron DeSantis: accomplished more in first 100 days than many do in an entire term. Supports the environment, supports business development in the state, supports affordable housing and teachers, and promotes limited government.
– Joe Gruters: this man operates with a bias towards action. Carries legislation that supports our region directly (ie funding for the arts, environment etc), not afraid to stick his neck out on controversial issues he believes strongly in, like sanctuary cities and eVerify.
– Jeff Brandes: takes a moonshot ideas approach to legislation, pursuing one or two big ideas that will take longer to pursue but really move the needle.
Why do people mistrust elected officials and what are you going to do about it?
I can't speak for everyone, but my own disappointment in elected officials comes from a sense that many have lost sight of the governance aspect of the legislative branch, and have gotten distracted by ratings, campaigning, and partisan bickering. Government ought to be about serving the greater good of the country or one's district, and that's how I plan to focus myself if elected.
What are 3 issues that you're running on?
Before the pandemic I would have answered that my three were cleaning and protecting our water, planning for long term infrastructure development, and a strong jobs economy. Those are still three issues I care very much about, but I'll add a more immediate term goal of helping to get people and the economy back on its feet coming out of this global health and unemployment crisis.
What is a "disruptive" issue you are interested in?
Autonomous and electric vehicles!
What does your legislative district need from Tallahassee?
Water and infrastructure—we need continued leadership on combatting red tide, sewage spills and sea level rise, as well as appropriation dollars for road development to keep up with our rapidly growing population.
Who was the best governor in Florida's modern history?
I think we might be currently living through it.
If you could amend the Florida Constitution, what would you change?
Campaign finance reform that limit dark money's ability to influence elections.
Are yard signs an important part of campaigning in your district?
Is this a trick question?
What's the first thing you read each morning?
My email. Or at the moment, my baby sleep app to see how my newborn is doing and if I can possibly get away with a little more shut eye.
Where do you get your political news?
Florida Politics!
Social media presence? Twitter handle?
@FionaForFlorida on Twitter and the campaign Facebook page is @FionaMcF.
In 280 characters, what's a Tweet that best describes your campaign message?
Fiona is a conservative Republican who delivered results in the military and in business, and is ready to put service over self to fight for commonsense solutions in Tallahassee.
Hobbies?
As a former college rower and competitive CrossFit athlete, I love working out. I also get to the beach or near the water any chance I get, and love spending time with friends.
Favorite sport and sports team?
I married into a big Tampa Bay Lightning family so…GO BOLTS!