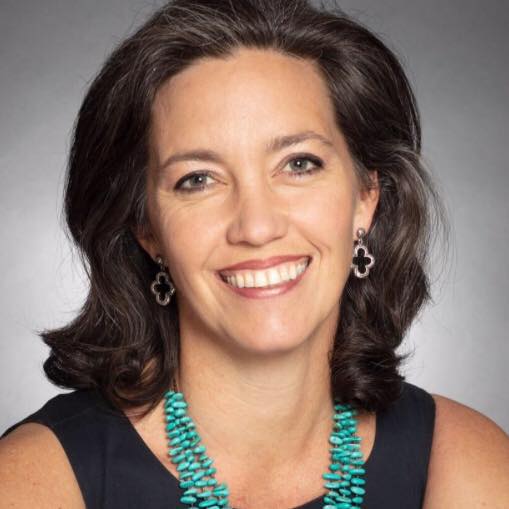 Hine is running to replace Joanne Lentino.
St. Petersburg Deputy Mayor and City Administrator Kanika Tomalin is endorsing Laura Hine for Pinellas County School Board.
Hine is one of three candidates running to replace incumbent Joanne Lentino who is not seeking reelection.
"Laura Hine is a champion for our children — a true advocate who models responsible leadership that delivers measurable results," Tomlin said.
"Equity in education is a cornerstone of our community's opportunity creation."
Hine is a Tampa native who earned her undergraduate degree in aerospace engineering from the U.S. Naval Academy and an MBA from the University of South Florida.
She said she first became interested in education after her first child was born in 2011 and she realized the difficulties choosing schools in a county where, much like others throughout the nation, the zoned school might not be the best choice.
Hine was the founding president of Friends of North Shore Elementary I 2015, a group established to ensure all children have access to quality education with an emphasis on teacher support.
"Every child who grows up in St. Petersburg needs and must receive a top-quality educational experience. Laura's recognition of this truth and her willingness to work on behalf of it has created trajectory-shifting changes at North Shore Elementary and that change reverberates throughout our school district with her school partnership and support program serving as an inspiring example for many others," Tomalin said.
"She promises to bring the same tenacious insistence on equity, access and excellence to her service as a school board member."
Added Hine: "I am so honored and proud to receive the endorsement of the Deputy Mayor for my candidacy for Pinellas County School Board. I have a tremendous amount of respect for Dr. Tomalin and her collaborative approach to public service – and I hold her in the highest regard."
Hine, who is married to Dali Museum Executive Director Hank Hine, also served on the Healthy School Start Time task force.
Professionally, Hine most recently served as the project director for the Tom and Mary James' Western & Wildlife Art Museum and its adjacent commercial development.
She now serves as the executive director of the museum.
Hine was one of the first two women integrating a U.S. warship, and at 23-years-old qualified as Officer of the Deck of a $1B warship.
She faces Stephanie Meyer and Tom Topping in the August primary. If not candidate receives more than 50% of the vote, the top two vote-getters will advance to the November general election.
Last updated on July 1, 2020