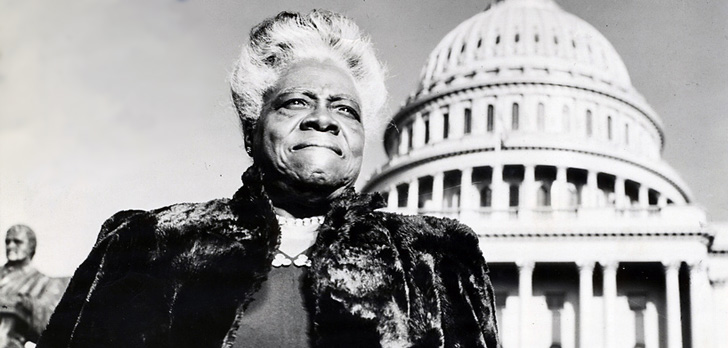 Rep. James Bush III proclaimed the Governor a friend of HBCUs.
With Florida rolling over to the first day of the 2020-2021 fiscal year, Gov. Ron DeSantis took his afternoon to spotlight the funding he approved this week for Historically Black Colleges and Universities (HBCUs).
DeSantis traveled to Bethune-Cookman University in Daytona Beach Wednesday to tout the $123.2 million included in the budget for research and education at HBCUs, an increase of $18.9 million. The Governor kept that funding in the final budget alongside teacher pay raises and Florida Forever despite issuing more than $1 billion in line item vetoes because of the COVID-19 pandemic.
"We could say wait till next year, but it may not have happened next year," he said.
Opa Locka Democratic Rep. James Bush III said the millions of dollars help give Black children the opportunity to achieve a vision to serve humanity.
"I'm left with no other option but to proclaim this day and to go on record that I believe that Governor Ron DeSantis, he is a friend to HBCU schools," Bush said. "Never happened in the history of the state of Florida. This Governor, God used him to make this happen today."
The Representative, a minister and self-described Blue Dog Democrat, took his praise a step further.
"I want to thank you for what you have done today because what you have done today, you have now put yourself and written yourself in the history books of Black History," he said.
The presidents of Edward Waters College and Florida Memorial University joined the president of Bethune-Cookman University for the press conference. Bethune-Cookman University was in the Governor's district when he served six years in Congress. DeSantis was also a member of the HBCU Caucus.
Bethune-Cookman president LaBrent Chrite noted the $13 million increase's significance for his college.
"The investment in these institutions on the part of the state of Florida is obviously and demonstrably critical, but so too are the signal effects," he said. "With this budget line, the state affirms its recognition of the extraordinary contribution and legacy of these three institutions."
Edward Waters College President and CEO Zachary Faison Jr. said the $3.5 million more his college is receiving would allow thousands of students to remain in the school. The investment could help fund computer, information, forensic science and social work programs and a graduate degree program that would elevate the college to a university.
"We are brimming with anticipation and so very, very thankful for the tremendous investment and the (transformation) that you led Governor and that our State Legislature led," he said.
Florida Memorial University, under the guidance of President Jaffus Hardrick, also received a $3.5 million increase in the budget. He continued the praise where Bush left off.
"You have definitely been one of those leaders who have stepped up to the challenge and did exactly what you promised to do," he said.
DeSantis was also asked about the planned removal of Confederate Gen. Edmund Kirby Smith's statute from Statuary Hall in the nation's capitol. Each state can send two statues to the honorary hall in Washington, and DeSantis noted the plans to replace his statute with that of Bethune-Cookman University's founder, Mary McLeod Bethune.
"I think that Mary McLeod Bethune is somebody that really should be an inspiration to everybody in the state of Florida, and quite frankly, the story of all these universities," the Governor said.
Her would-be 145th birthday is July 10, he acknowledged. She founded the university as the Daytona Educational and Industrial Training School for Negro Girls in 1904.
"This is post-bellum — huge obstacles," DeSantis noted. I mean, you have freedmen going, and these folks are digging in, doing all they can to give people an opportunity in spite of huge odds. Yeah, we passed post-Civil War amendments. That did not solve all the problems. And so they did that and fought and fought against big obstacles."