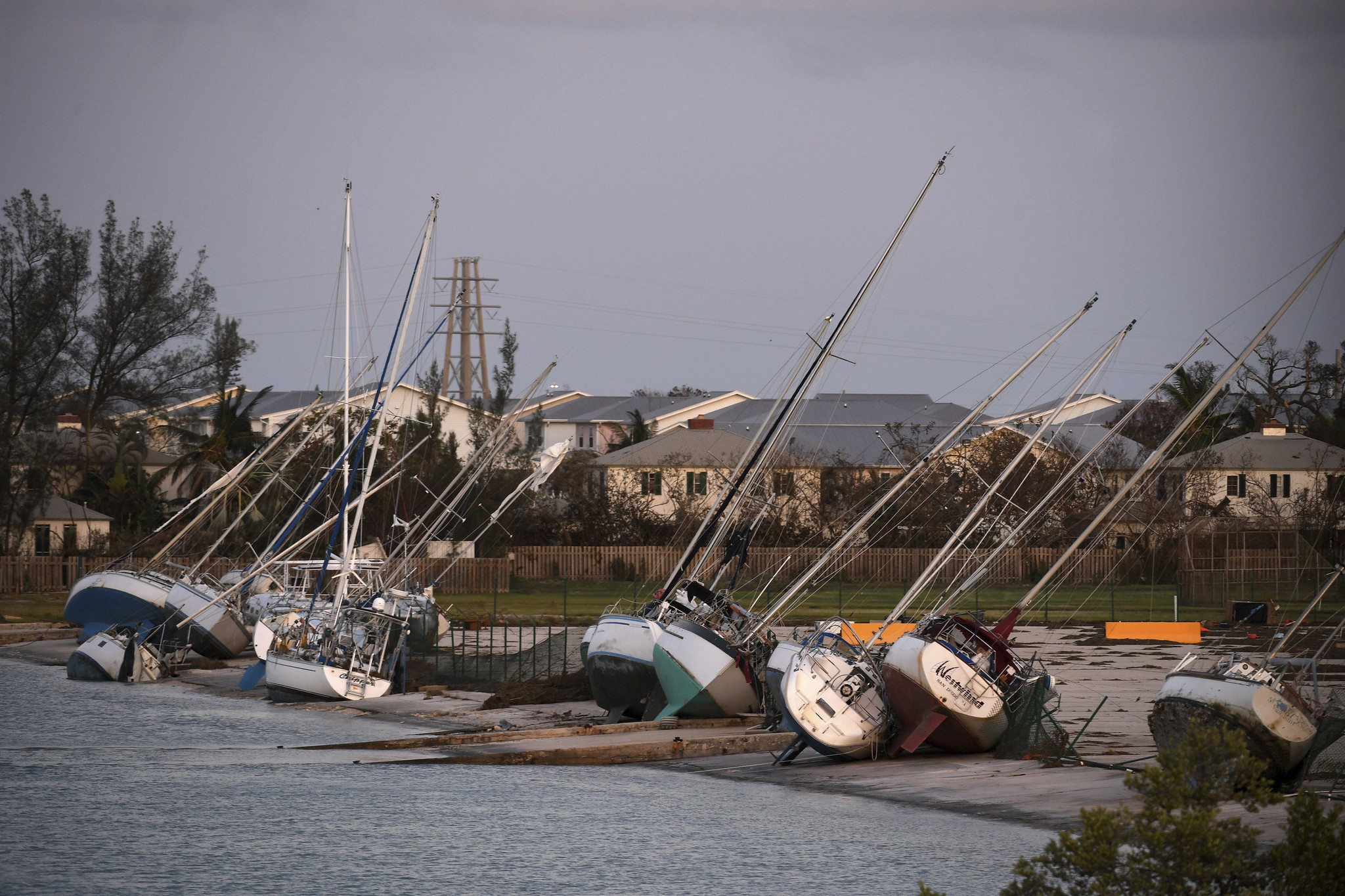 The storm was one of the costliest hurricanes ever to hit the United States.
The Federal Emergency Management Agency (FEMA) is awarding more than $2 million in federal money to help Key West rebuild after Hurricane Irma struck the region in 2017, according to a Thursday announcement from U.S. Rep. Debbie Mucarsel-Powell.
The money will be used "to repair significant damage from Hurricane Irma to King Fish Pier and Tarpon Pier." Mucarsel-Powell represents Florida's 26th Congressional District, which spans Monroe County, home to the Florida Keys.
"As we deal with a public health and economic crisis in the midst of hurricane season, the last thing my constituents need to be worried about is reimbursements from Hurricane Irma," Mucarsel-Powell said.
"I address this issue with FEMA every chance I get, including in a public hearing prior to the pandemic, and I am glad to see them taking steps to get our community the funds they are owed."
Irma's threat resulted in evacuation orders covering 5.6 million people. The storm was one of the costliest hurricanes ever to hit the United States, causing at least $50 billion in damage.
According to follow-up reports, more than three quarters of South Floridians lost power due to the storm.
Both the federal and state government have poured in millions in the ensuing years to help the region recover. Key West Mayor Teri Johnston says there's still more to be done.
"The City of Key West would especially like to thank our Congresswoman, Debbie Mucarel-Powell, whose persistence and diligence moved this stalled project along," Johnston said.
"The funding for the City Marina at Garrison Bight King Fish and Tarpon Pier repairs represent a critical component of our post Irma infrastructure work. The City of Key West is thankful to have such a fighter for us in Washington."
Gov. Ron DeSantis has put forward hundreds of millions in state dollars for various programs assisting Miami-Dade and Monroe counties, which were the hardest hit by Irma.