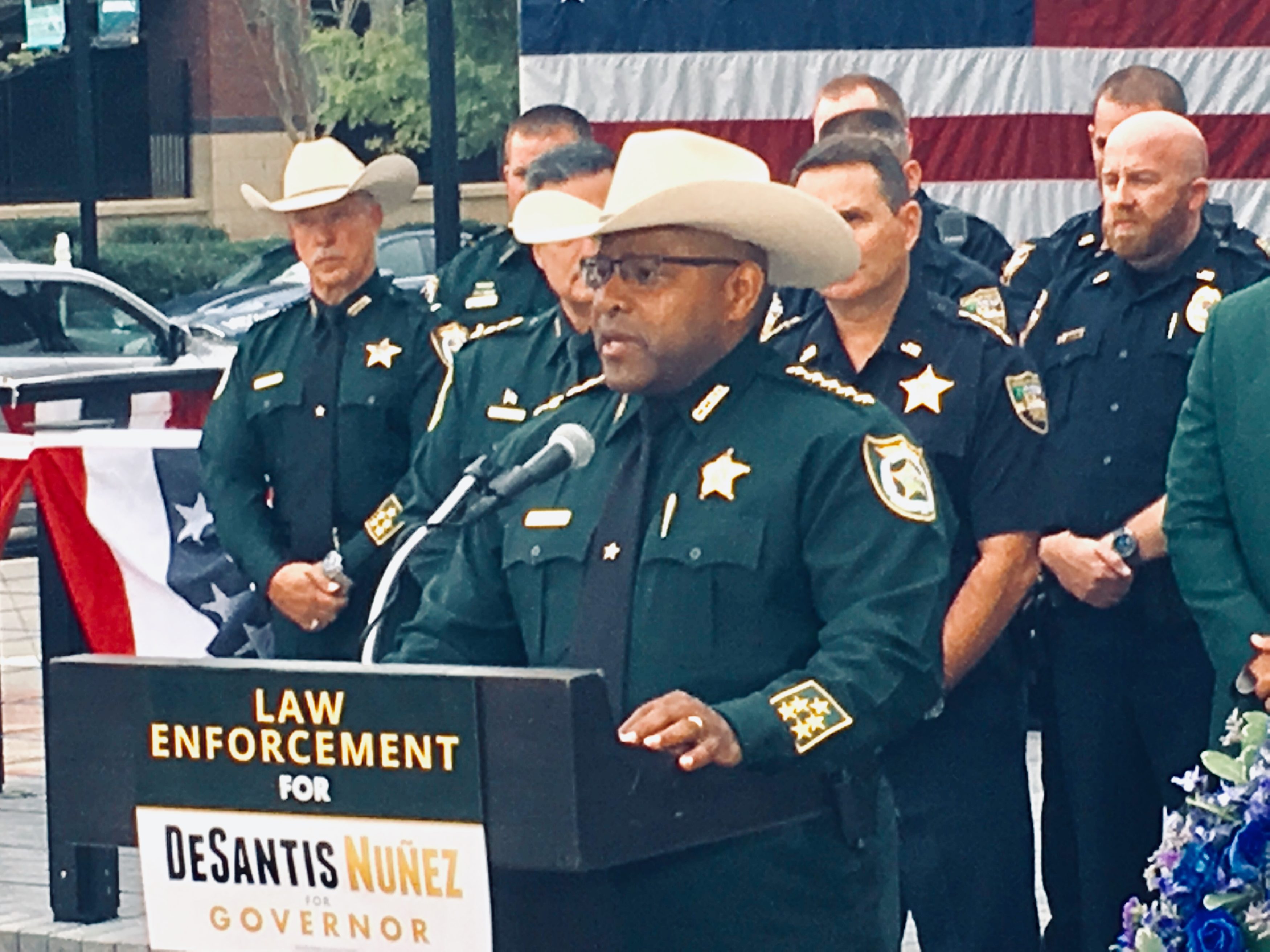 Blowback continues for confrontational lawman.
Controversy continues to swirl around a Northeast Florida lawman who suggested deputizing his county's gun owners to deal with unruly protesters.
On Thursday, a Jacksonville civil rights leader called Clay County Sheriff Darryl Daniels a "black Nazi," suggesting that the news cycle from the law enforcement officer's pyrotechnic comments earlier this week will continue.
Ben Frazier of the Northside Coalition dubbed Daniels' policy proposal "absolutely appalling … a disgrace to the uniform and the badge."
"The Black Nazi Sheriff of Clay county has issued an open declaration of war against peaceful protesters," Frazier thundered, calling the comments "anti-American."
On Tuesday, Daniels released a video vowing to, if needed, deputize gun owners in the event Black Lives Matter protesters came into the county.
"Somebody has to step up in front of the camera and say 'enough is enough,'" said Daniels, vowing that "if we can't handle you …. I'll make special deputies of every lawful gun owner in this county."
The three-minute video is full of the kind of bluster that traditionally plays well in Clay.
"If you threaten to come to Clay County and think for one second we'll bend our backs for you, you're sadly mistaken," Daniels said.
"You can threaten all you want, you can say 'let's go to Clay County'," but "you'll have something waiting for you you don't want," he added.
"The second you step out from under the protection of the Constitution, we'll be waiting for you, and you'll have everything you want. All the publicity, all the pain, all the glamour and glory, for all that five minutes will give you," Daniels promised.
The timing of the video is not accidental. Daniels faces a seven-person primary in August, and the video will only burnish his name identification against a disparate field of candidates. He is, by far, the most media savvy of the field.
The Sheriff faces a Florida Department of Law Enforcement investigation which has reached some stage of conclusion, but lacks a prosecuting attorney. 4th Circuit State Attorney Melissa Nelson begged off, asserting a "conflict of interest."
This suggests that any movement will happen only after the August primary, which will decide the next four years of law enforcement in the county, as there is no filed Democratic candidate.