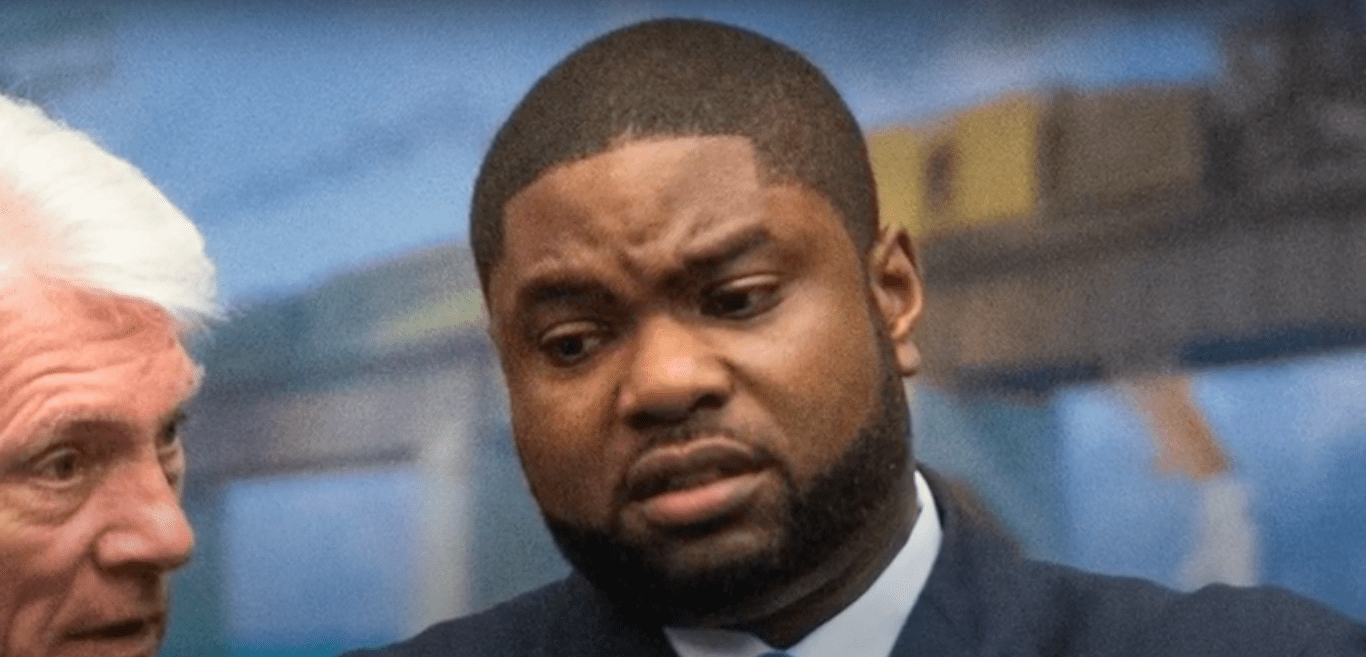 Video roasts Naples Republican for support from Club For Growth.
A newly formed political action committee launched a website and attack ad against Congressional candidate Byron Donalds.
Honesty America, a super PAC formed in April, announced in a press release it plans to "shine light on shady and dishonest candidates." That apparently starts with labeling Donalds, a Naples Republican running in Florida's 19th Congressional District, as a "Never Trumper."
"The group of Washington elitists throwing money at Byron Donalds is the very same corrupt Club for Growth Political Action Committee that spent millions of dollars to bring down President [Donald] Trump," a release from the group reads. "Now, in Southwest Florida, where Byron lacks support and funding, he's doing what any shady politician would do — calling on his NeverTrumper allies in Washington to bankroll a dishonest campaign, fool voters, and buy the seat for him."
Club For Growth, a conservative group that fought Trump's nomination in the 2016 Republican primary, endorsed Donalds last month. The organization booked more than $1 million in air time in the Naples-Fort Myers market, which kicked off with pro-Donalds ads. But the group in other races has produced negative ads in primaries as well.
In this case, Honesty America hits the airwaves with an ad savaging a primary candidate. A digital video raises prior arrests, like a 1997 misdemeanor marijuana arrest and a 2000 bribery arrest in Leon County Circuit Court.
The ad also goes after Donalds' prior support for Mitt Romney, the 2012 Republican Presidential nominee who went on to cast the only Republican vote in favor of impeaching President Donald Trump. Honesty America also mocks Donalds for backing Carly Fiorina in the 2016 primary; Fiorina recently said she would vote for Joe Biden this year.
At various times, a voice impersonator reads Donalds' old social media posts critical of Trump. Those include dismissals like "Trump is a huge distraction, and cares more about himself than the country;" "I could care less about him;" and "Trump is a self-promoter yelling about 25% tariffs on China.
A Twitter account for the PAC launched Thursday within the same hour of a press release announcing the attack ad.
Painting Donalds as an anti-Trump candidate stands in stark contrast to Donalds' campaign launch video, where he called himself a "Trump-supporting, gun-owning, liberty-loving, pro-life, politically incorrect black man."
Honesty America was formed April 1, with David Satterfield of Alexandria, Virginia, as the treasurer and Matt Pusateri listed as a registered agent. Pusateri previously worked for U.S. Rep. Francis Rooney, who announced last year he's not seeking re-election. Other former Rooney staffers are now working for businessman Casey Askar's campaign
Donalds and Askar are among nine Republicans running to succeed Rooney in Florida's 19th Congressional District.