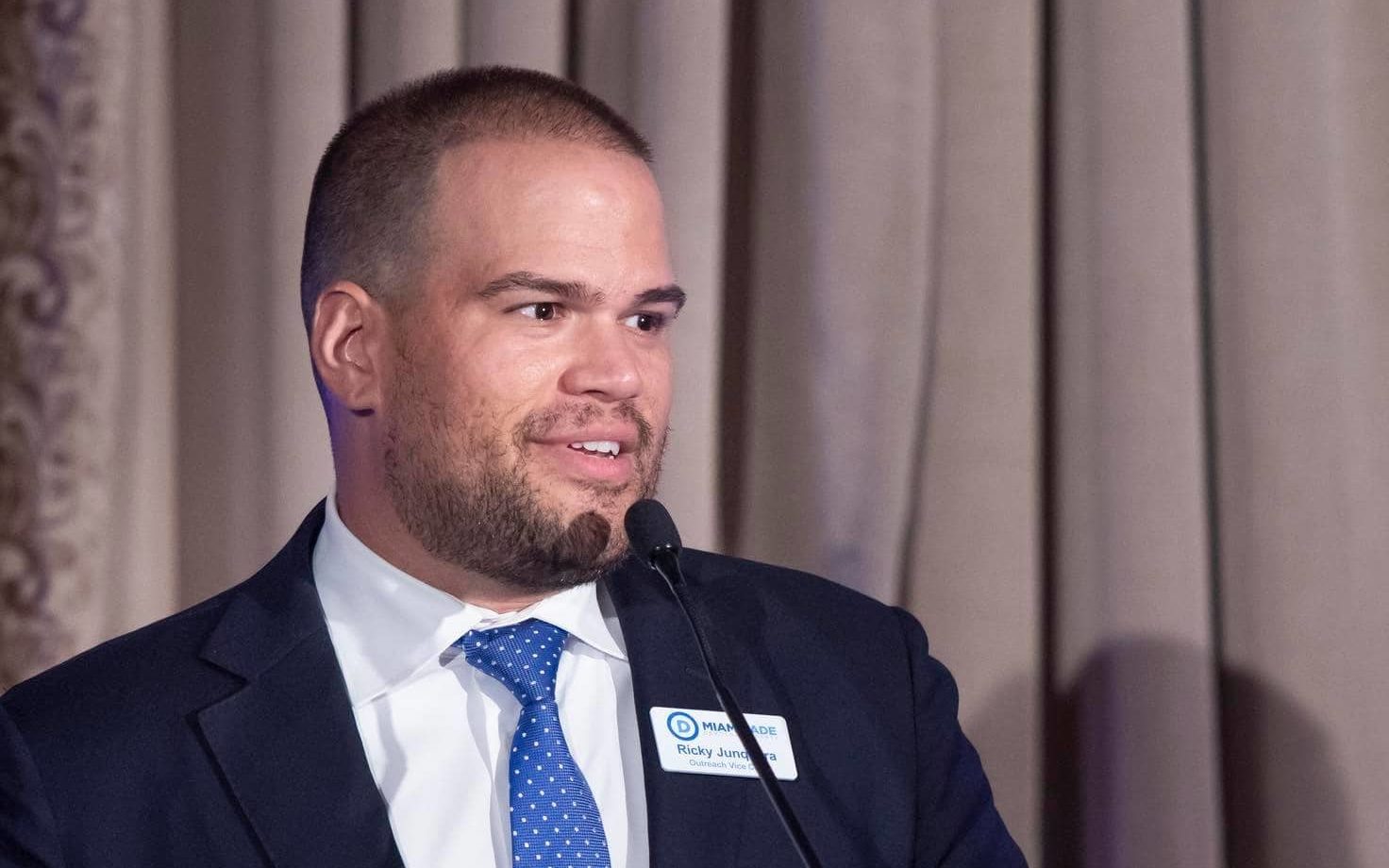 Junquera is challenging GOP Rep. Anthony Rodriguez in House District 118.
Democratic candidate Ricky Junquera is touting a $30,500 haul in June as he seeks the House District 118 seat this November.
Junquera is taking on incumbent GOP Rep. Anthony Rodriguez. Both are unopposed in their respective primaries, meaning the two will face off in the general election Nov. 3.
Campaigns have recently been ramping up their fundraising operations, which had been slowed due to the COVID-19 outbreak. Junquera's June number is his largest since he entered the contest in October.
"It's reassuring to know that I have the support of the community in what many are calling the top House race in Florida," Junquera said.
"Everyday Americans are the backbone of this campaign, rejecting Tallahassee PAC's and special interest insiders. We have a real chance to get back to the basics — to revive the American dream which so many of our grandparents and parents sacrificed for my generation and the ones after it to achieve. It's our time to lead and make them proud."
The race is expected to be close. Rodriguez defeated Democratic Rep. Robert Asencio in 2018 by just 2 percentage points. Junquera is hoping to ride a blue wave to take the seat back for Democrats in 2020.
He's still facing an uphill climb in terms of money though. Including Junquera's June numbers, he's raised around $60,000 overall.
Rodriguez, meanwhile, has added more than $200,000 through his campaign account and another $118,000 via his political committee, A Bolder Florida. He has about $210,000 remaining in his war chest to defend the seat.
Candidates face a Friday, July 3 deadline to report all financial activity through June 26. Candidates are now required to file reports every two weeks as the Aug. 18 primary nears, though neither Junquera nor Rodriguez will participate in that contest.
Rodriguez shows close to $21,000 added through June 26 via his campaign account, plus another $4,500 raised through his PC. That puts him more than $4,000 short of Junquera's June haul — as announced through his campaign — though it's not yet clear whether Rodriguez made up that gap in the final four days of June.
HD 118 covers parts of Miami-Dade County including Tamiami and Kendall.