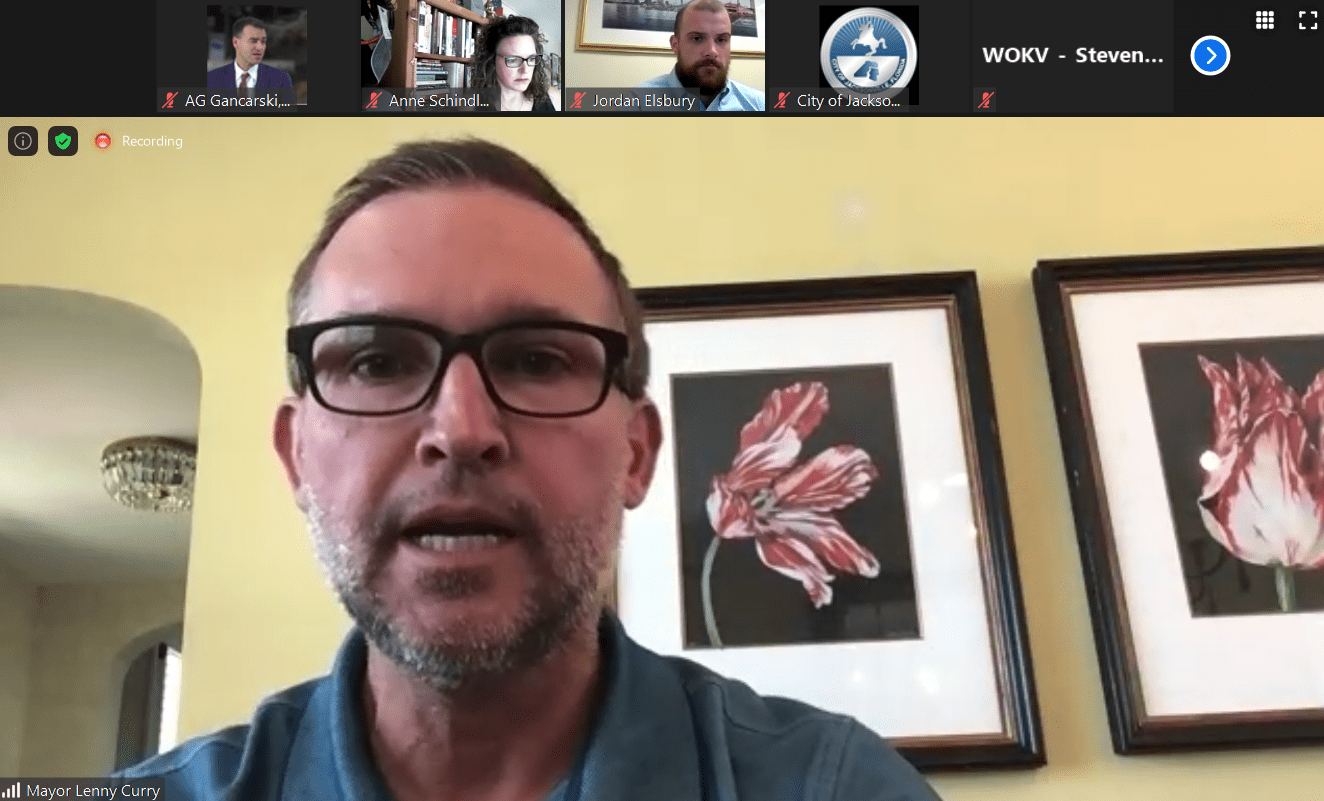 RNC host city mayor tested negative, but still in isolation.
With the Republican National Convention headed to Jacksonville next month, Jacksonville's Mayor is self-quarantining out of COVID-19 fears.
This comes a week after the city issued a mayoral proclamation mandating face coverings … with a lawsuit and a televised news report challenging the right to issue a mask order soon forthcoming.
But Curry himself, absent from the office for the last week, soon became the story.
The Mayor, with facial stubble and glasses, was still at home, as a "precaution," he said.
"I learned on Sunday I had been in contact with someone who has tested positive for COVID-19," Curry said, noting that he tested negative for the coronavirus.
Curry is not alone in terms of Jacksonville residents who may have had such contact, statistics show.
Tests tabulated July 6 showed an over 15% positive rate, a number in line with tallies for most of the last two weeks. The median age of positive tests is also up, to 39 years of age as of July 6.
In the context of that grim data and political pushback, Curry was compelled to defend a move that he deemed as imprudent up until it was made.
"As a city, we only have a few tools at our disposal to stop the spread of COVID-19," Curry said, and a mask avoids the "tools" of government shutdown" in light of what Curry contends is "community spread."
"I continue to hear stories of weekend house parties, large groups," Curry said. "Let's not have to use levers that cause economic pain."
The Mayor noted that while hospitalizations are up, ICU capacity holds, despite COVID pressures.
"While COVID patients are up, percentages of those in ICU are not," Curry said.
The greatest pressure is at UF Health, the city's safety net hospital, where just 5% of ICU berths are open.
Curry, asked about the delays in messaging the necessity of mask wearing, noted that he was "always been a proponent of wearing a mask," but a "mandate" would be a "very serious decision."
The Mayor noted that leadership from hospitals told him that a mask order would make a difference.
Regarding the lawsuit, the Mayor urged patience, saying he was "confident" in his "executive order."
"I understand people are frustrated …. but there are very few levers we can use in government to slow the spread. The easiest lever is to wear a mask."