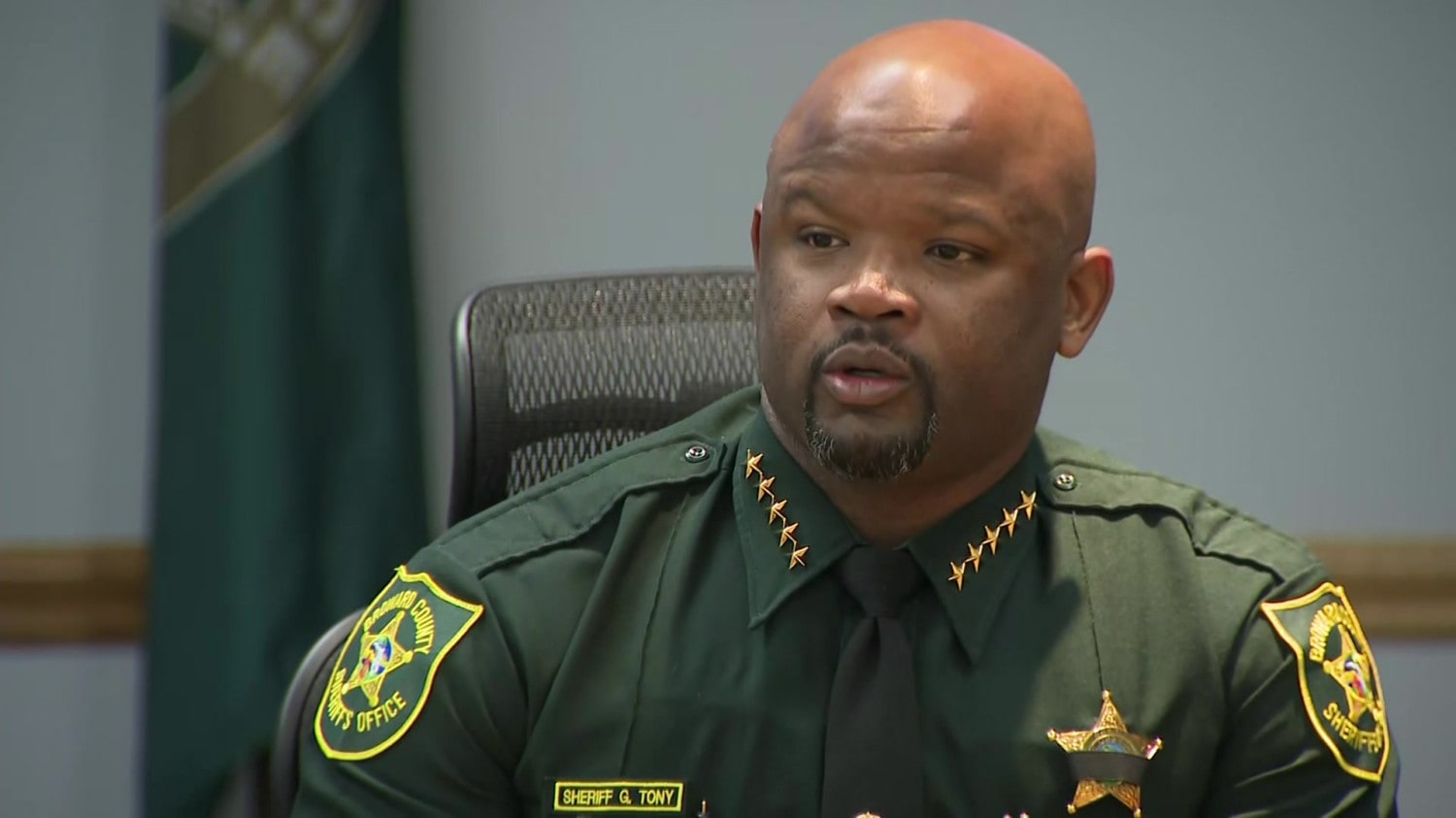 Israel is running to reclaim his old job after he was suspended and removed from the position.
Broward Sheriff Gregory Tony is out with a new campaign ad attacking his predecessor, Scott Israel. Both Tony and Israel are competing for the job in 2020.
"Fighting police brutality is my top priority," Tony says as he narrates the 30-second ad.
"My predecessor, Scott Israel, did nothing to stop police brutality: no discipline, no accountability for officers using excessive force. Now we learn Israel himself was accused of unnecessary force six times. After all that's happened, why would we go back to the failures of the past?"
Tony then reuses a line from his initial TV ad, which also focused on pushing back against police brutality.
"Ending it starts with who's in charge," Tony says. "It starts with me."
Tony's claim that Israel "did nothing to stop police brutality" and issued "no discipline" is an overreach. In 2015, Deputy Justin Lambert was charged over an incident where he used excessive force during a 2014 arrest. Israel suspended Lambert with pay after those charges were filed.
Lambert was eventually convicted and sentenced to four years of probation.
As for the accusations of excessive force against Israel, the incidents stem from the 1980s when Israel was a member of the Fort Lauderdale Police Department. Israel was eventually cleared in all six incidents.
Tony's ad attempts to frame them as new revelations, though the incidents have been previously reported multiple times. Even Tony's ad blasts the headline from a late 2000s South Florida Sun-Sentinel article detailing those complaints.
Tony has taken action during his tenure as Broward Sheriff to clamp down on officers accused of excessive force.
In July 2019, Tony fired Deputy Kevin Fanti after Fanti hit a handcuffed suspect in the head several times at a Fort Lauderdale jail.
In December, the BSO fired Deputy Christopher Krickovich after a video showed Krickovich slamming a 15-year-old's head into the ground.
Tony and Israel are part of an 11-person field competing in the Broward Sheriff's contest. The two are both Democrats and are battling in a six-person race to earn the party's nomination. The winner will be favored in the general election, as the county leans Democratic.
The primary contest will take place Aug. 18.