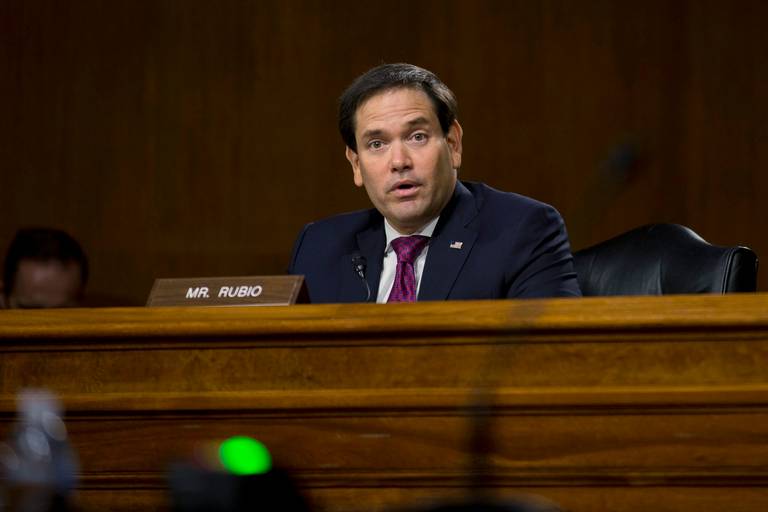 Program has brought $32 billion in federal emergency loans to Florida businesses
U.S. Sen. Marco Rubio appeared on a CBS News program this weekend to discuss the Paycheck Protection Program (PPP) and how it is has helped minority-owned businesses stay afloat.
Rubio, the Chairman of the Senate Committee on Small Business and Entrepreneurship, appeared on Pandemia: Latinos in Crisis to discuss the program he helped to write. The program began airing on-demand Friday and will hit live on the CBS News video hub Sunday at 9 p.m.
"It's not a bailout," said Rubio of the PPP. "My view of it is that if the government is going to force you to close, then the government has a role to play in trying to the extent possible to keep you whole.
"We wanted to create a bridge between the pandemic and some return to normalcy that helped as many people as possible stay connected to their job."
The U.S. Small Business Administration and the Department of Treasury revealed earlier this month that Florida businesses have received nearly $32 billion in emergency federal loans.
Rubio, who was interviewed by Ed O'Keefe, said the PPP was meant to keep businesses and workers afloat through an unforeseen crisis that disrupted the economy on an unimaginable scale. As he thought of families harmed by the pandemic, he couldn't help but imagine it happening to his family.
"When you have something like this happen, there will be harm done. There's been harm already done," he said. "If this was 30 years ago: my dad worked at a hotel, my mom worked at a K-Mart at the time. What would have happened to us? When I was 13, 16, 17 [or] 18 years of age.
"If something like this would have happened then, they both would have been unemployed. I'm pretty sure of that. And you think about those sorts of things."
Rubio also said that the impact of being jobless and in dire financial straits isn't just a monetary situation; it's an existential crisis that damages a person's sense of self-worth. COVID-19 has taken an unprecedented toll on the economy, and people are trying to find a way to stem the tide.
"We're working on it. We're doing the best we can to address it. And things are going to get better," said Rubio. "A society is individuals who have agreed, mutually, to live together. To share values, to share a future, to share a country, and their communities. And you can't have a successful society if a significant percentage of the people in that society feel like it's not working out for them."