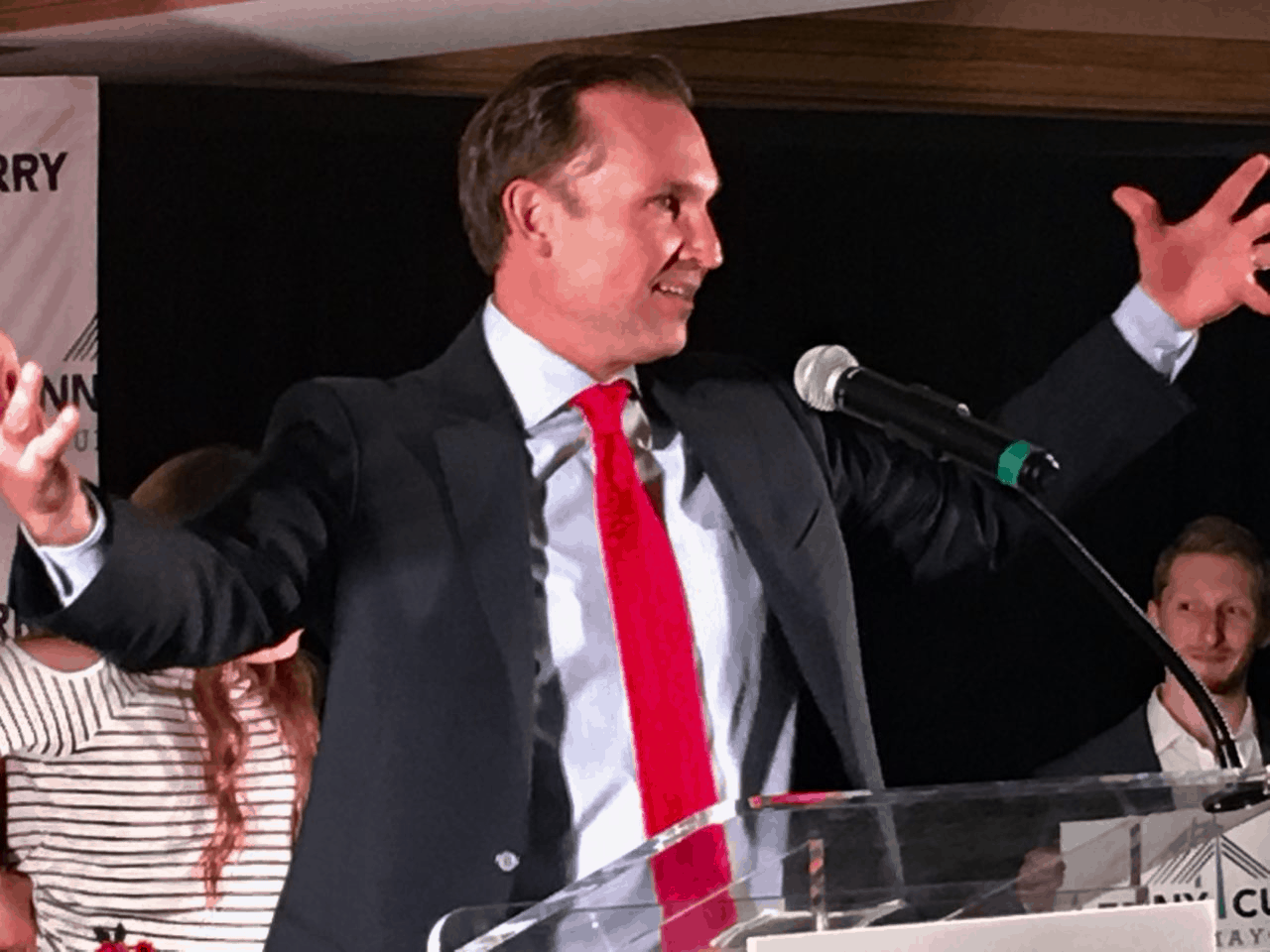 For whatever reason, the Mayor found it preferable to take national soft-focus questions.
As the fallout continues from the president's announcement that Jacksonville will not host the Republican National Convention, the city's Mayor told national media that it was Donald Trump's call alone.
While Curry couldn't make time for the local press, he did appear on all three major cable news networks before the sun went down Friday.
And in each spot, Curry benefited from soft-focus spots, and lauded the President for making the 'hard decision' to cancel the convention.
On CNN with Wolf Blitzer, Curry said "we'd been planning it until yesterday," but there was "uncertainty" all along.
"We'd been monitoring the situation for weeks," Curry said. "We'd been communicating those numbers to the RNC and the White House."
"The President made the right decision."
"We had as recently as yesterday put in a message to the White House that while our numbers were climbing it looked like they maybe started to plateau. Our hospitals were in good shape," Curry said, saying that "we were potentially looking to pull things back, pull the plug, but we weren't there."
Curry told Blitzer that Trump made the right decision.
"This was his decision. If I had gotten to the same decision in a week or two weeks," Curry said, all would have "gone along and done the same thing."
Curry repeated many of the same phrases on Meet the Press with host Steve Kornacki, avoiding questions such as whether the event would have posed a public health risk
The Mayor denied any allegation that Trump being behind in polls led to cancellation of the convention. As well, he did say that donors "understand" the cancellation of the event.
"Costs have been incurred," Curry said. "The host committee has the dollars to honor its obligations … there's no taxpayer dollars at risk."
Friday afternoon saw Curry on Fox News ahead of the CNN and MSNBC hits, discussing the decision with host Bill Hemmer.
For Curry, who launched the push for the RNC amidst buoyant optimism only to see logistics sink it, the choice of national media to message was an obvious one.
Curry asserted that when Jacksonville pitched the convention, the positive testing rate for COVID-19 was 3%, and with those rates spiking, "President Trump made the right decision."
"This virus spreads person to person, so this is the right thing to do, as disappointing as it is," Curry said.
The Mayor's contention that COVID-19 cautions drove the cancellation tracks with the same assurances from a top staffer Friday to the Jacksonville City Council.
Jordan Elsbury, representing Curry, said the Mayor put "public safety above all things when planning this event."
"When the convention was first agreed to in Jacksonville, our percent of [virus] positives were lower than they ever were … those who watched the President yesterday saw him address COVID concerns," Elsbury said.