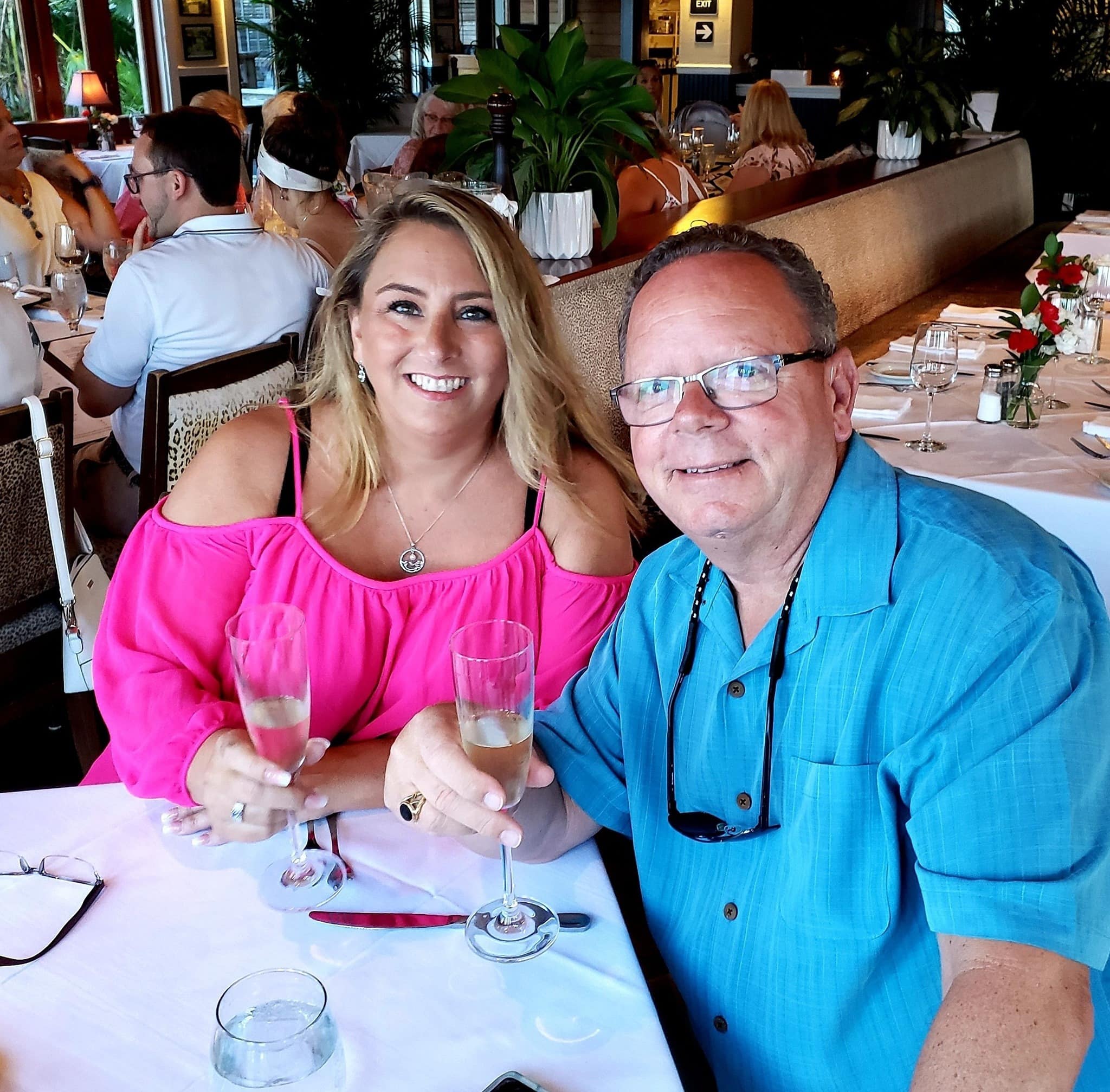 He previously spent decades as a New Hampshire police officer.
Gary Tibbetts, a well-regarded long-time aide to U.S. Rep. Vern  Buchanan, died from COVID-19. He was 66.
Buchanan announced the news Friday.
"Devastated by the death of my longtime staffer Gary Tibbetts, who passed away today at Manatee Memorial Hospital from COVID-19," Buchanan wrote. "Gary was the consummate professional and a true public servant in every sense of the word. He touched so many lives and was loved and respected by those who knew him."
Tibbetts worked for years as a special assistant to Buchanan, primarily as a field representative for the Congressman on the ground in Florida's 16th Congressional District. He often appeared throughout the district in Buchanan's stead while the Congressman was in Washington, D.C.
Tibbetts was the first congressional staffer to die from COVID-19, according to CBS News.
He worked in Congress since 2008 and as a special assistant to Buchanan's office starting in 2010. Before moving to Sarasota, Tibbetts worked 26 years for the Manchester Police Department in New Hampshire. There, he rose to Sergeant, working along the way on beats from patrol to juvenile services and even a stint on the SWAT Team.
With his law enforcement background, Tibbetts frequently served as a liaison between Buchanan's office and local police agencies.
"I will never forget his uplifting spirit, sense of humor and sheer joy at helping others," Buchanan said.
"Sandy and I offer our deepest sympathies to his wife, Valerie and family. He will be missed greatly."
It was revealed last week Tibbetts had been hospitalized with COVID-19 but he was in stable condition on July 15, the Tampa Bay Times reported.
Tibbetts was previously married to Buchanan's district director, Sally Dionne.
"Gary had a positive impact on the lives of many through his work for Congressman Buchanan and for more than 20 years with the Manchester NH Police Department," Dionne said. "He will be sorely missed by his coworkers, family and friends."
Elected officials in the region also shared condolences about Tibbetts.
Senate President Bill Galvano, a Bradenton Republican, shared his thoughts on Twitter.
"Julie and I are heartbroken to hear of the loss of our friend Gary Tibbetts, a longtime staffer of Congressman Vern Buchanan, who passed away from Covid-19," Galvano said. "Gary was loved by so many in our community, particularly those whose lives he touched through years of work in constituent services. Our prayers are with Valerie and his entire family, Vern Buchanan and his staff, and all the friends and colleagues who mourn this tragic loss."
Sen. Joe Gruters, a Sarasota Republican who previously worked for Buchanan, said Tibbetts was "one of the nicest individuals I have worked with."
"He had an outgoing personality and was always willing to help anyone," Gruters said. "He will be missed and my thoughts and prayers go out to his wife Valerie."
Other local lawmakers shared their own thoughts as well.
That included Rep. Margaret Good, the Sarasota Democrat challenging Buchanan in the election this year. "I'm deeply saddened to hear about the passing of Gary Tibbetts," she wrote on social media. "My heart goes out to his family, friends, and colleagues. He was a dedicated public servant who worked every day to make this community a better place."
Other lawmakers shared thoughts as well.
"Incredibly tragic and sad news. Gary was so kind and generous to everyone he met," said Rep. Will Robinson, a Bradenton Republican, on Twitter. "Manatee County is a better place because of all the organizations he wonderfully served. May God bless his wife, Valerie and their entire family. Rest in peace, my friend."
Bradenton Mayor Wayne Poston worked with Tibbetts on many local issues.
"We are really going to miss Gary," Poston said in a statement. "We worked closely with him here and if we needed something from the Congressman, Gary was able to help us make that happen. He was always very accessible and was a great friend to the City of Bradenton. He was retired law enforcement and was a great friend to that community as well. I am deeply saddened and will miss him personally as well as professionally. He will leave a big void."