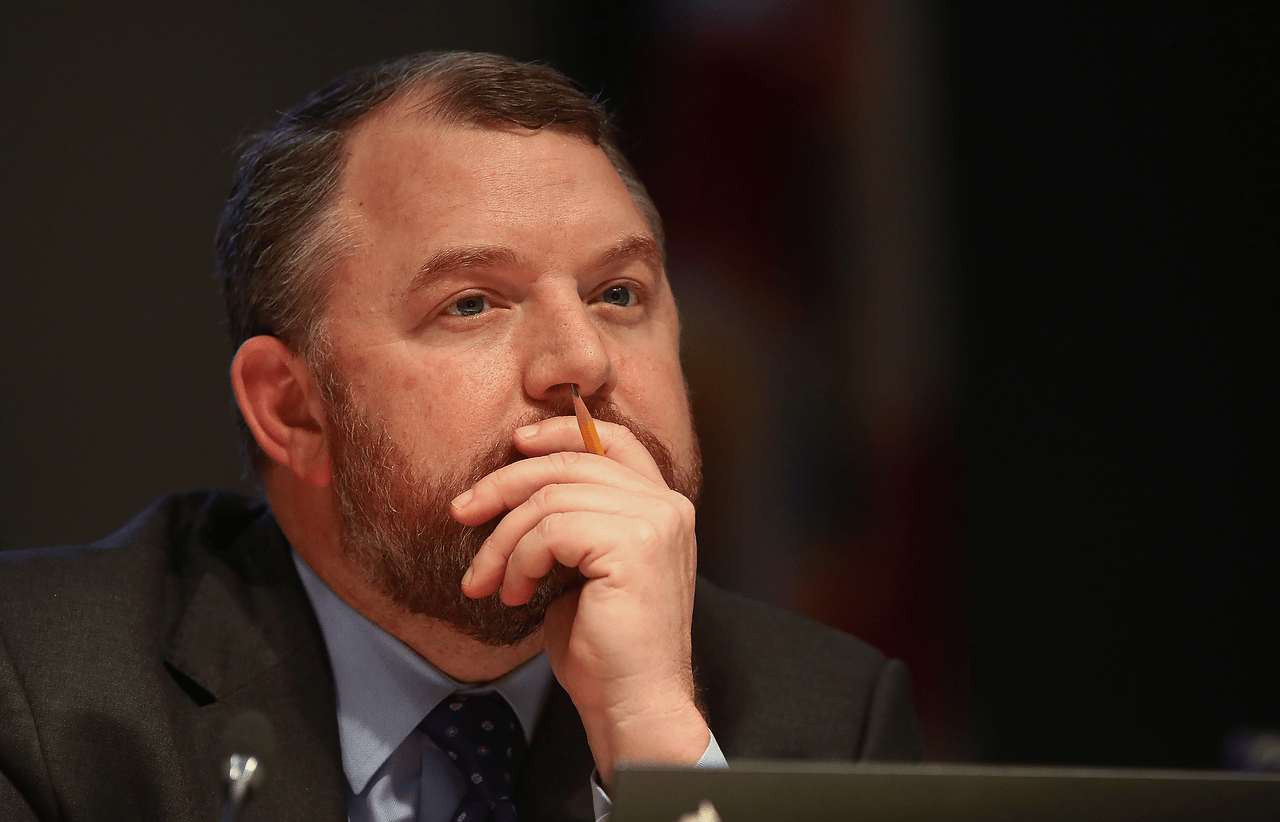 He is the first state Senator to test positive for the virus.
Sen. Rob Bradley has tested positive for the new coronavirus, he told Florida Politics on Wednesday.
Bradley, a Fleming Island Republican, said he woke up in the middle of the night last night with a fever and tested positive for the virus today. He said he is "generally not feeling right."
He said he is  self-isolating and doesn't know how he contracted the virus, adding that he has not been anywhere "out of the ordinary."
Bradley says his wife, Jennifer Bradley, was also tested for coronavirus but her test came back negative. Jennifer Bradley is a candidate for Senate District 5, the seat currently held by Rob Bradley. She later confirmed the results in a Facebook post.
"Like so many Floridians, COVID-19 has reached our house. After running a fever, Rob Bradley tested positive today. Thankfully, he is experiencing only mild symptoms. While my test was negative, our family will continue to isolate and quarantine until it is safe to do otherwise. My immediate focus is Rob and helping him get healthy," she wrote.
"I will need to take a temporary break from the campaign trail, but I will still be able to reach voters via telephone and Zoom. I hope everyone knows how much I appreciate their support. I look forward to the opportunity to safely be with the great folks of SD5 again."
The Senate Appropriations Chair is the first state Senator to test positive, but he is not the first member of the Florida Legislature to contract the virus.
Last week, Brevard County Rep. Randy Fine announced he had COVID-19 and his wife and sons had also tested positive.
Earlier this month, West Park Rep. Shevrin Jones tested positive for the virus. His parents and older brother later tested positive as well. Jones has since recovered.
Bradley's announcement comes amid the pandemic's weekslong resurgence in Florida. On Wednesday, the Florida Department of Health reported another 9,446 cases and 217 deaths.
Though South Florida continues to be the pandemic's epicenter in the state, Clay County, where Bradley lives, has not been immune.
As of Wednesday, the county reported 2,697 coronavirus cases since the onset of the pandemic, an increase of 82 since Tuesday. Clay has recorded 47 deaths since March.
To date, 446,251 Floridians have tested positive and 6,333 have died from COVID-19, the respiratory disease caused by the coronavirus. Another 5,172 nonresidents have tested positive in the state, and 124 nonresidents have died.