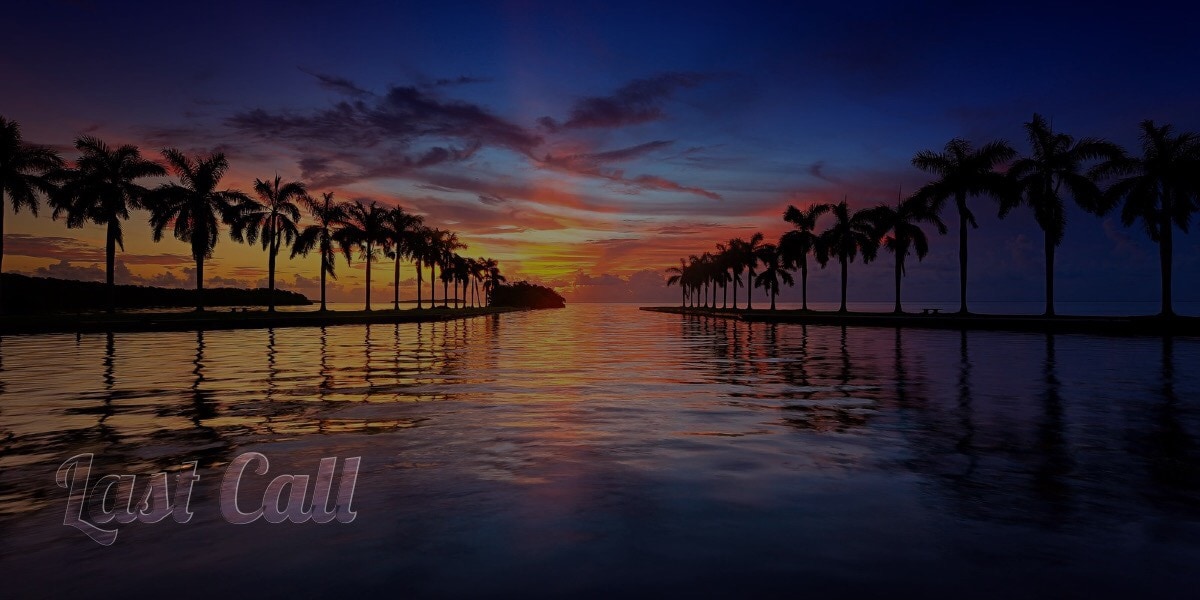 A digest of the day's politics and policy while the bartender refreshes your drink.
Last Call — A prime-time read of what's going down in Florida politics.
First Shot
The Cybersecurity Forum 2020 will be held in cyberspace this year.
The Foundation of Associated Industries of Florida, Florida Department of Economic Opportunity, FloridaMakes and the Workers' Compensation Institute will co-host the event slated for Sept. 16-17.
As with the inaugural Cybersecurity Forum, the 2020 edition will provide a comprehensive look at current technology and advancements in cybersecurity as it pertains to Florida business, such as defending from attacks by hackers, pirates, and foreign government agents.
The event will also provide a thorough overview of the new federally mandated Cybersecurity Maturity Model Certification (CMMC) Standards and guidance for the tens of thousands of Florida companies that must ensure compliance to maintain their business operations.
"Cybersecurity attacks are a threat to the existence of every Florida business — from large to small and in every conceivable industry. The AIF Foundation is thrilled to partner with DEO, FloridaMakes and WCI on this important event that will help every business to better protect their customers and improve the security of their private information," said Tom Feeney, President and CEO of AIF.
The event is particularly relevant to the many Florida businesses that operate in the defense sector.
"Florida's defense industry receives the fourth largest amount of defense contracts among all states and its manufacturing sector is the largest beneficiary of those dollars," said FloridaMakes CEO Kevin Carr. "This event presents a unique opportunity for our attendees to learn about the impact of cybersecurity on their business."
Keynoting the event this year is U.S. Sen. Marco Rubio, the Acting Chairman of the Senate Select Committee on Intelligence and Chairman of the Senate Committee on Small Business and Entrepreneurship.
Also featured is special guest speaker Katherine Arrington, Chief Information Security Officer to the Assistant Secretary of Defense for Acquisition, who will give attendees an update on CMMC Standards implementation timelines, the certification process, and the impact to industry.
—
Florida was spared a direct hit from Tropical Storm Isaias, but thousands still lost power.
Luckily, the outages didn't last long.
Florida Power & Light Company said Monday that all customers who lost power during the storm's brush with Florida's east coast were back online.
"This was an unprecedented situation as, for the first time in recorded history, Florida faced two declarations of state of emergency for both a pandemic and a hurricane at the same time," said Eric Silagy, president and CEO of FPL. "We have been preparing for this moment since the seriousness of COVID-19 became apparent early this year, and we have been implementing additional safeguards into our restoration preparations.
"I'm pleased that our team executed safe COVID-19 practices and did not suffer any injuries as part of this restoration effort as they worked to get the lights back on for our customers. As with all our storm responses, we will continue to look for opportunities for improvement and implement them moving forward."
The utility company said about 40,000 customers lost power, mostly from vegetation and debris hitting power lines. But it could have been worse if not for FPL's smart grid technology, which the company said prevented an estimated 18,000 outages.
"Thank you to our customers for their patience as we worked around-the-clock to restore their service as the storm moved north," Silagy said. "I would also like to thank our industry partners for helping to bolster our workforce, as well as Florida Gov. Ron DeSantis, law enforcement, first responders and other state and local officials for their assistance in helping us quickly get the lights back on.
"We are only beginning to enter the height of hurricane season, and I strongly urge customers to remain vigilant and prepared. It's not a matter of if — it's only a matter of when the next storm will affect our area."
Their work isn't done, however. FPL crews are now making the trek north to help utility companies in the Carolinas restore other outages wrought by Isaias.
Coronavirus Numbers
Positive cases
— 486,384 FL residents (+4,716 since Sunday)
— 5,500 Non-FL residents (+36 since Sunday)
Origin:
— 3,737 Travel related
— 133,732 Contact with a confirmed case
— 3,756 Both
— 345,159 Under investigation
Hospitalizations
— 27,366 in FL
Deaths
— 7,279 in FL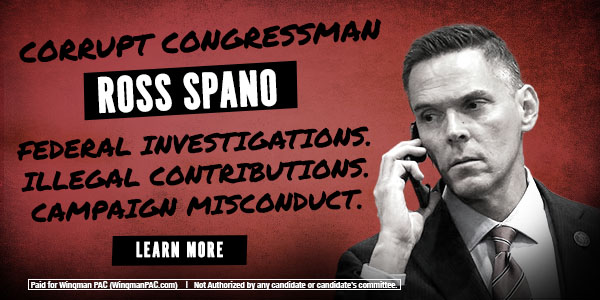 Unemployment numbers
As of Monday:
Total claims: 3,423,365
— Confirmed unique claims: 3,243,133
— Claim verification queue: 81,705
— Claims processed: 3,161,428
— Claims paid: 1,821,843 (+6,495 since Thursday)
Total paid out: $12.76 billion (+$360 million since Thursday)
Evening Reads
"Journalist with Donald Trump in Tampa Bay area reportedly tests positive for COVID-19" via Scott Powers of Florida Politics
"As Donald Trump leans into attacks on mail voting, GOP officials confront signs of Republican turnout crisis" via Amy Garden and Josh Dawsey of The Washington Post
"Voting by mail popular in pandemic, but no 'panacea'" via Dara Kam of News Service of Florida
"'The biggest monster' is spreading. And it's not the coronavirus." via Apoorva Mandavilli of The New York Times
"Donald Trump says he's examining executive orders on stopping evictions, other issues if he can't reach deal with Democrats" via Erica Werner and Jeff Stein of The Washington Post
"Why Donald Trump is focused on making Marco Rubio happy" via Sabrina Rodriguez of POLITICO
"Many Americans are convinced crime is rising in the U.S. They're wrong." via Maggie Koerth and Amelia Thomson-DeVeaux of FiveThirtyEight
"This push to open schools is guaranteed to fail" via Adrienne LaFrance of The Atlantic
"Gov. DeSantis calls Tropical Storm Isaias a 'trial run,' warns of active hurricane season" via Jason Delgado of Florida Politics
"11 days to get a positive COVID-19 test result:  'Why didn't they call me?'" via Laura Cassels of the Florida Phoenix
"Aramis Ayala's political brand reemerging with criminal justice reform movement" via Scott Powers of Florida Politics
"Five test positive for COVID-19 after attending sheriffs meeting" via Ana Ceballos of News Service of Florida
"To cut down turnaround time, two Miami sites to offer 15-minute COVID tests" vis Samantha J. Gross of the Miami Herald
"Nikki Fried unveils new statewide initiative to combat COVID-19" via Jason Delgado of Florida Politics
"Two more teens have died from COVID-19 related complications in Florida, data show" via Michelle Marchante and Jessica De Leon of the Miami Herald
"There's a 'Back the Blue' mural at police headquarters, but Tampa didn't okay it" via Peter Talbot of the Tampa Bay Times
"Bock the Blup? Really, Tampa?" via Peter Schorsch of Florida Politics
"Officer in Miami-Dade's jail system dies of COVID as county tries to contain spread" via Douglas Hanks of the Miami Herald
"Anti-mask sentiment goes back 100 years to Spanish flu pandemic" via Christopher Spata of the Tampa Bay Times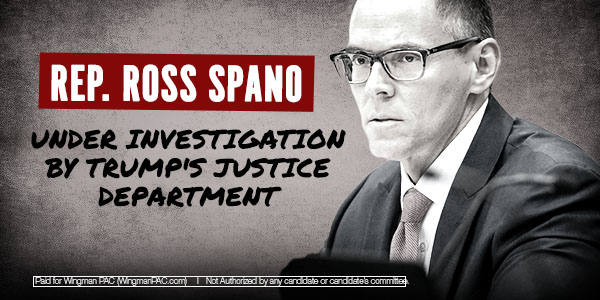 Quote of the Day
"We did not get the major impact that we were prepared for, which is a very good thing, but we did get a good trial run for what will likely be a busy hurricane season." — Gov. Ron DeSantis, on Tropical Storm Isaias' near miss.
Bill Day's Latest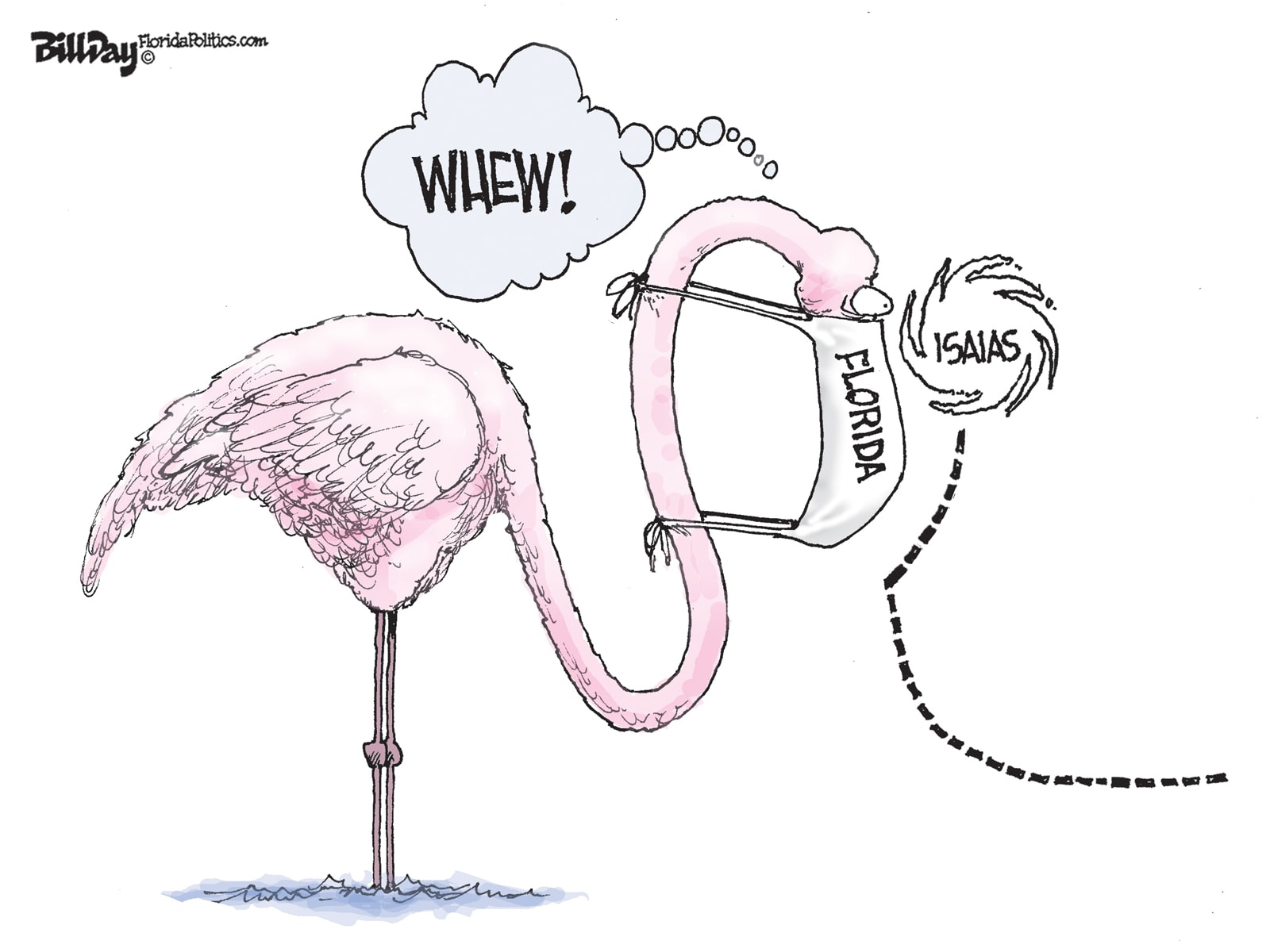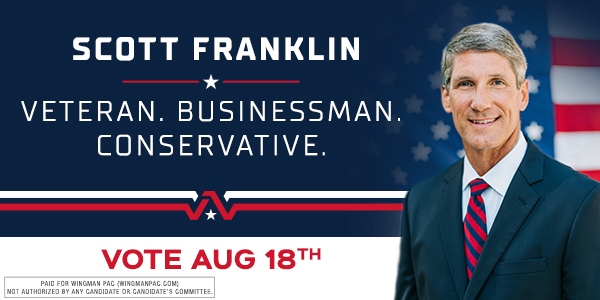 Breakthrough Insights