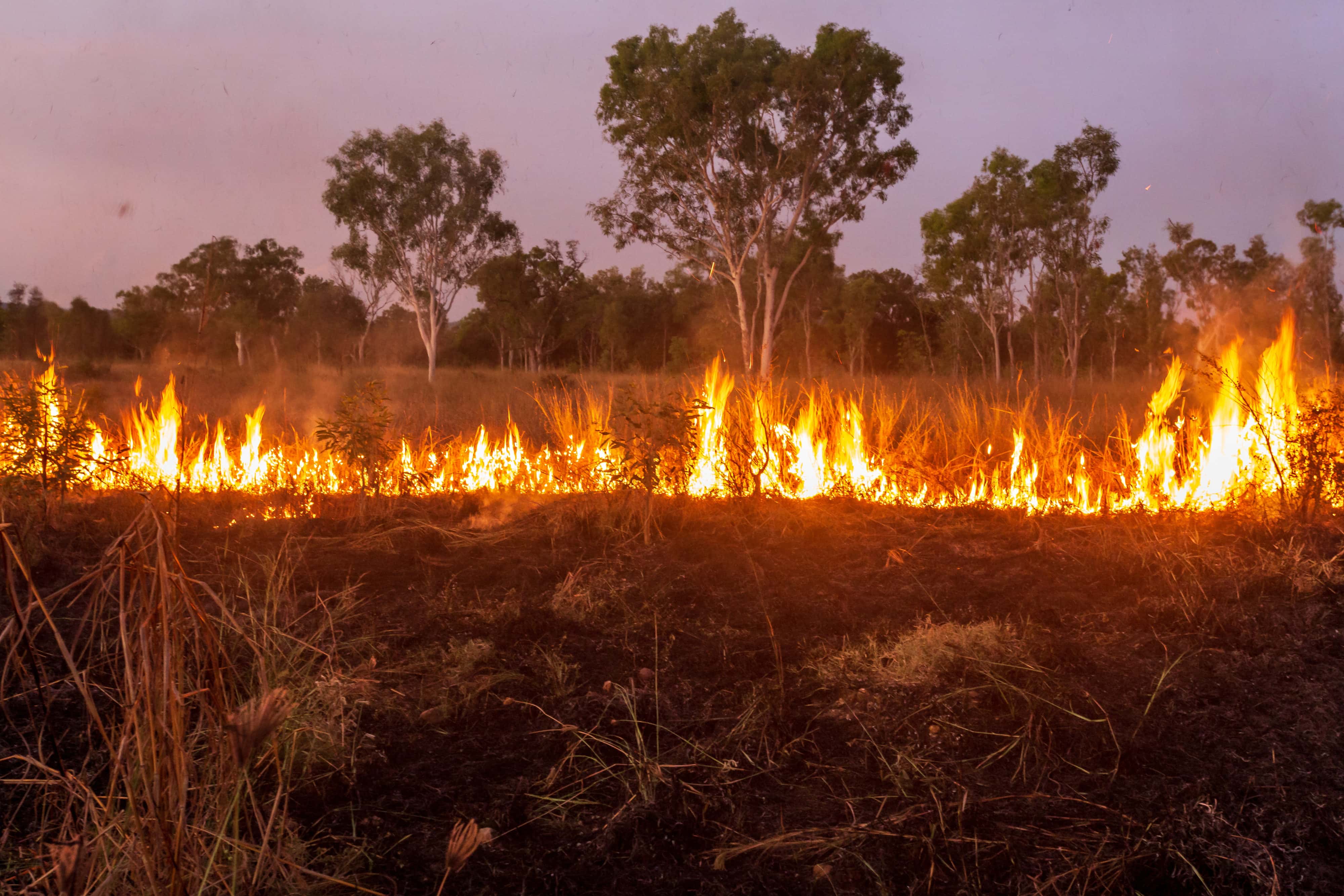 The new improvements include long needed considerations for population growth near the Everglades.
Agricultural Commissioner Nikki Fried and the Florida Forest Service announced several major changes Tuesday to Florida's prescribed burn program.
The changes, which include redrawn zone boundaries and a state certified training course, come as the second-phase of promised improvements.
"This second phase of prescribed burning improvements delivers on our promise to enhance public safety, reduce smoke and ash impacts for Everglades communities, and reduce the risk of wildfires," Fried said. "By updating the current zone structure to reflect population growth and creating a pathway to certification for using prescribed fire, we are making continued proactive changes for the safety of the communities closest to agricultural burning."
Among the improvements, Fried announced the Florida Certified Prescribed Burn Manager Training Course for Everglades Agricultural Area burners. The training is intended to reduce potential community impacts by teaching burners how to consider weather parameters and map and mitigate smoke. It will be available to individuals in public and private organizations that are responsible for conducting prescribed burns.
"We want to ensure all prescribed fire applicators are held to the same standard across the state," said Florida Forest Service Director Erin Albury. "The prescribed burner certification is a critical piece of phase two that will greatly improve the authorization program for both sugarcane burners and Florida's communities."
The first course is slated to be held at the end of September in Brooksville. Additional courses will be offered in Chipley, Tallahassee, Bryceville, Fort Myers, West Palm Beach and Apopka.
Additionally, Fried announced several zone boundaries were redrawn in the Everglades to better protect nearby communities from smoke impacts.
Fried noted the original zones were drafted in 1992 when the population in some zones were far less than today. She cited Zone 4 in particular, where the population has grown by more than 67% since 1992.
The new re-aligned zone map, which will take effect Jan. 1, 2021, creates two additional zones and are based on weather patterns, wind direction and speeds, and community locations.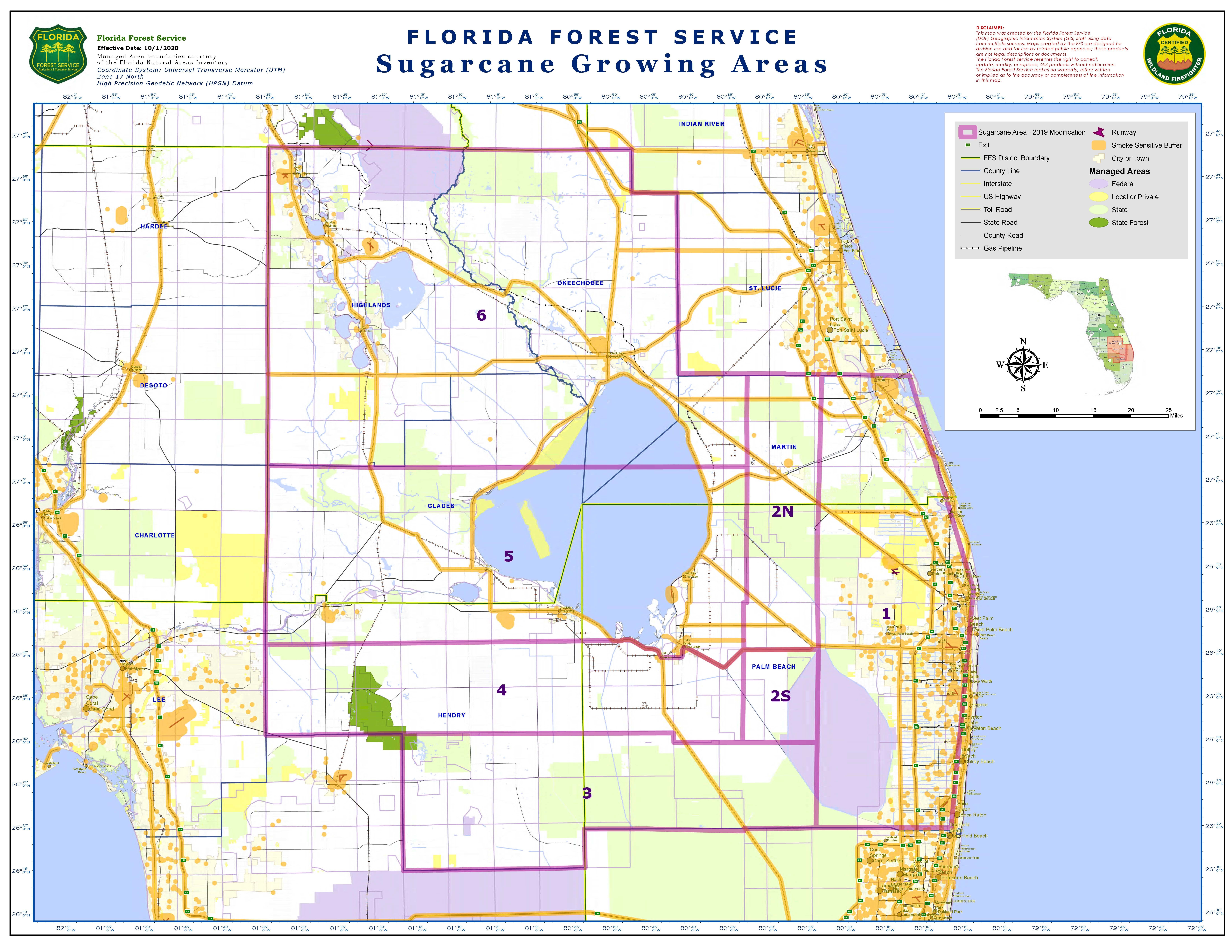 "Commissioner Fried is taking decisive action to improve our communities," said Glades Lives Matter President and former Hendry County Commissioner Janet Taylor. "These improvements take our population growth into account for the first time in thirty years, and Commissioner Fried is saying loud and clear that our lives matter – we thank her for that."
Prescribed burns are used to reduce the threat of wildfires and manage agricultural land for timber, sugar cane and cattle.
In October 2019, Fried implemented phase one of the prescribed burn enhancements. Among other changes, phase one included the utilization of the Air Quality Index, a ban on nighttime burns in certain areas and fog advisories. It also mandated an 80-acre buffer in high fire danger areas in the Everglades Agricultural Area.
At the time, Fried said a shorter burning season and increased fines for noncompliance were being considered.
Environmentalists have long criticized the sugar industry and blamed it for such things as problems in the Everglades.
The Sierra Club called Fried's latest zone plan "ill-defined" and said it will "do little to protect Florida residents living in and around the Glades."
"The less than detailed changes announced today beg a few questions: Do the new zones, or modified zones, afford Belle Glade, South Bay, Pahokee protection from all burning when wind is blowing their direction — as it has been afforded to Wellington and other communities in Eastern Palm Beach County in the past?" the Sierra Club said in a news release.
Sugar cane farmers typically burn the grassy fields between October and April to remove outer leaves of stalks before harvesting. The October moves by Fried were the first major changes to sugar cane burning procedures in nearly 30 years.
The changes have garnered applause from several organizations including the Florida Sugarcane Farmers.
"Florida's prescribed burn program sets the standard for the country," said Florida Sugarcane Farmers spokeswoman Adris Hammock. "Sugarcane farmers, along with other Florida farmers, ranchers, landowners, local leaders and members of the communities, have played an integral role in the program's decades of success in protecting Florida's air and landscape. Years of air quality monitoring and data show this program helps keep the Glades farming communities safe, so we can continue to live, work and raise our families here."
___
The News Service of Florida contributed to this post.