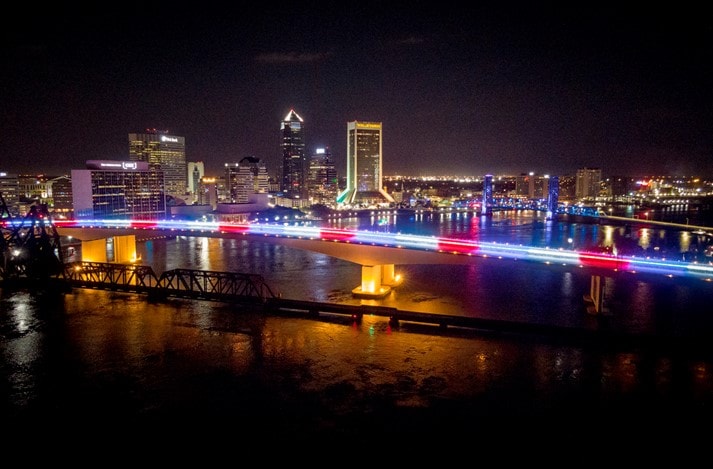 Jacksonville tallied more than 350 new cases.
Jacksonville's coronavirus outbreak hit hard this week as a police lieutenant in the city died from the illness.
Jacksonville Sheriff Mike Williams announced Chris Cunningham, a JSO veteran of more than 20 years and a lieutenant, passed away from COVID-19 Wednesday. Cunningham was a key commander in the Sheriff's Office crime scene unit, latent prints and photo lab.
"While his death is sudden and unexpected, his mark on all of us that worked with him is indelible. We will forever remember his unwavering commitment to the job and agency he loved so much," Williams said.
Cunningham's death comes as Jacksonville has endured a virulent resurgence in COVID-19 this summer. In July alone, the number of infections more than tripled in Jacksonville.
Total infections increased to 22,568 in Jacksonville, according to Florida Department of Health data Thursday morning. That's up 353 over Wednesday.
Deaths increased to 165 in Jacksonville, up just one from the Wednesday report. In the past week alone, there have been 16 new COVID-19 deaths in Jacksonville.
Across the five-county First Coast region, there are now 30,802 cases of coronavirus and 263 have died.
In other Northeast Florida counties:
— Clay County added 89 new cases for a total of 3,110 with an additional fatality for a total of 50.
— St. Johns County saw an uptick of 62 new cases for a total of 3,512 infections and 33 fatalities, a daily increase of two.
— Nassau County added 29 new cases for a total of 1,184 with no new fatalities holding steady at 11.
— Baker County added no new cases or fatalities remaining the same at 429 cases and four deaths.