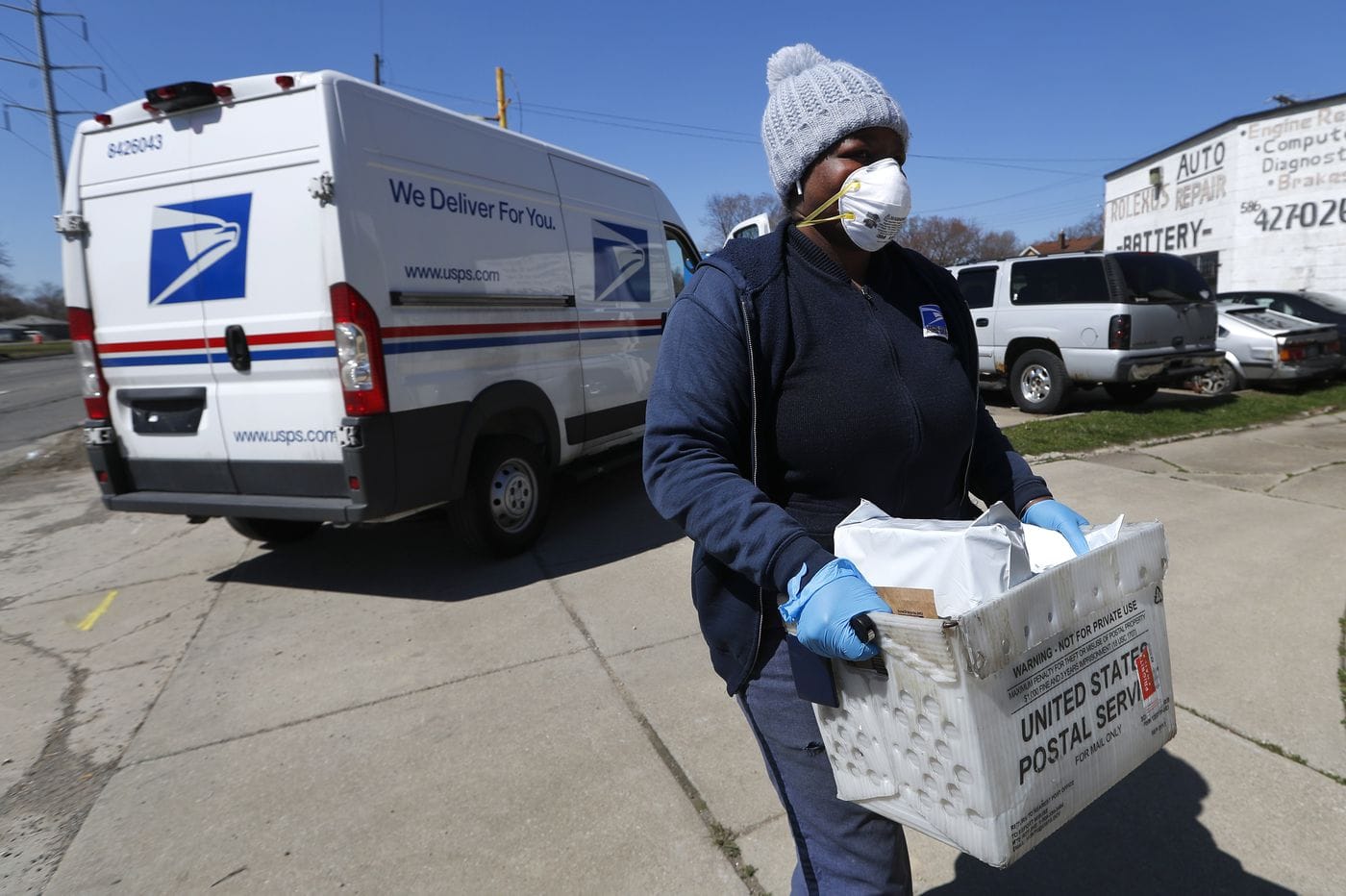 Rick Scott serves on committee that will hear rescue bill.
A new lobbying campaign aims to advance legislation to bail out the Postal Service. Sen. Rick Scott will get a vote on whether the issue makes it through committee.
The Package Coalition, an alliance of  business owners concerned about maintaining delivery service, released a video ad Thursday urging Senators to pass the Postal Service Emergency Assistance Act (S 4174).
The new messaging stresses the role postal workers played in keeping commerce moving during pandemic-related lockdowns.
"Across America, folks are learning to do more with less, including the U.S. Postal Service," the ad begins. "Frontline postal workers delivered our essentials in medicine, despite emergency costs and less revenue. But now the Postal Service could be forced to raise prices and cut services, hurting consumers and small businesses."
The ad closes with a call to action for viewers to reach out to Senators on the Homeland Security and Government Affairs Committee. That includes Scott, Florida's junior Senator.
The committee will be the first stop for legislation introduced by Sens. Susan Collins, a Maine Republican, and Dianne Feinstein, a California Democrat. If passed as written, the bill would provide $25 billion to cover losses at the Postal Service caused by the COVID-19 pandemic.
"The COVID-19 pandemic has changed our daily lives in fundamental ways, and the Postal Service is needed now more than ever," Collins said, "The agency's dedicated employees go to work each day, facing increased risk as they continue to ensure reliable delivery of needed prescriptions, safety-net benefits, and other critical services that might otherwise be unavailable."
Scott has not specifically addressed the Postal Service, but has expressed reservations about spending more on federal aid than already doled out during the coronavirus pandemic. A recent op-ed published by Fox Business suggested antipathy toward government bailouts.
"Here's a novel idea as we discuss the latest phase of Congress's COVID-19 response: rather than launder taxpayer money through inefficient and wasteful federal agencies or state governments with no concern for fiscal responsibility, let's just give taxpayers their money back," Scott wrote.
But the Package Coalition has argued the mail provides a critical federal service that plays a vital role in society and the economy.
"Emergency assistance is vital because the economic fallout of COVID-19 has caused letter mail volumes to plummet," said John McHugh, chairman of the Package Coalition.
"While the Postal Service's competitive package delivery business continues to be a bright spot it has not eliminated the financial impact of the COVID-19 crisis. The Postal Service will certify that the emergency funds will be used to cover additional costs of protecting postal workers and the public and for revenue losses resulting from the pandemic."
McHugh also said there will be safeguards to stop wasteful spending or abuse.
"The Postal Service will certify that the emergency funds will be used to cover additional costs of protecting postal workers and the public and for revenue losses resulting from the pandemic," he said. "The legislation also clarifies that the Treasury Department may not impose pricing or policy conditions on the CARES Act borrowing authority that would harm the Postal Service by forcing it to raise package prices above competitive levels."